Custom Web

Development Services

Deploying customer-centric, client-focused, custom website solutions that help businesses to become brands in this ever-evolving digital landscape.

Hire Expert Developers
Our Custom Web Development Services
Our agile web developers are equipped with modern tools & technologies that can help you build innovative and powerful custom websites to lead your business stand out.
Custom Web App Development
Amplify your website's look with our user-friendly, customized, responsive web development solutions with 3rd party integration, plugin development, or any specific feature or functionality development.
CMS Website Development
We offer unparalleled, highly engaging, & quality CMS Website Development Services that perfectly blend with business needs. We can also help you migrate your platform to any CMS platform.
Responsive Website Design
We specialize in designing responsive websites & landing pages that automatically adjust to the user's device as to their screen size. The end products help businesses to increase traffic, leads, & sales.
E-Commerce Website Development
Whether you need a B2B or B2C website, at Codiant, we follow the latest and advanced market trends and customer preferences to build an apt E-commerce website for your business.
Single Page Website Development
We help our clients to build an image-driven & mobile-friendly SPA website with a simple user experience, quick page load speed, and a clutter-free platform – attracting more leads and rapid conversions.
Progressive Web App Development
The well-versed developers at Codiant aim to build secure, responsive, high-performing, and network-independent PWA apps that run smoothly on multiple devices and in a budget-friendly manner.
Enterprise Web App Development
Is your enterprise legacy system weighing down your efficiency & growth in the digital marketplace? Codiant can help you to enhance business agility, automation & innovation with a full-fledged app modernization service.
SaaS App Development
We offer top-quality UX designing, API development & integration, testing, and other services to build a secure & quality multi-user SaaS app to benefit B2B and B2C businesses in the long run.
Maintenance & Support
We offer end-to-end services & build a long-term partnership with our clients to gain success. We are here to help you with all your business needs right from planning to deployment and maintenance.
Our Web Development Proficiency
Users stop only at the best. Great interface experience becomes the Holy Grail. Codiant employs a behavior-driven design and development to deliver end-to-end web development services!
Front-End Web Development
Build rich client-side, easy-to-navigate web apps offering highly interactive & user-friendly environments to gain visitors & build a successful.
Back-End Web Development
We develop scalable & robust server-side web apps that support seamless performance & data management to meet evolving business needs.
Our Web App Development Process
We're here to help you to build or rebuild a web-based solution. We provide end-to-end services by leveraging advanced tools & technologies to meet your business needs.
We formulate strategies to define a business's ups and downsides and formulate tactics to enhance business operations and its influence on end-users.
Research market competitors
Define business goals
Define features & functionalities
We plan your business-specific needs to define required features, functionalities, and use cases to prepare a roadmap. This helps to build an MVP solution.
Define & analyze business risks
Document SRS
Create the MVP
In this phase, we create an interactive, intuitive, and user-friendly design for the proposed solution. We ensure to present a smooth user flow of the website to keep the user engaged and satisfied with the overall experience.
Information architecture & workflow
Wireframing & interactive prototyping
Style guide and app design standards
In this phase, the website design gets into a functional structure. By choosing technologies and tools, the developers build the website and integrate all the features presented in the design.
Define tech-stack
Make development plan
Front & back-end development
After website development, we ensure to maintain its quality with detailed testing. A web solution has to be stable, secure, and bug-free. For that the testing team performs different testing methods.
User experience testing
Functional, performance, and security testing
Device & platform testing
We deploy your website on the defined cloud or server as you and your business demands.
Prepare the Metadata
Submission of the code to stores
Support & performance monitoring
Web Solutions Integrated with Latest Technologies
We use the latest technologies to develop an advanced website solution for our clients to enhance user experience without limiting your functional requirements.
Internet of Things
Our IoT experts leverage its functionality to build a dynamic front-end interface & facilitate easy communication with the IoT-embedded devices.

It enhances user experience & makes your smart web solution even smarter to interact with devices through signals or on command.
Advanced AI
AI is getting smarter with the days & our expert engineers are making businesses more advanced, boosting engagement, and enhancing user experience with AI.

Our AI engineers offer a variety of efficient and cost-effective AI-enables solutions catering to your business's unique needs.
Cloud
The cloud has become a catalyst for transformation, yet obstacles to its expansion persist. However, our Cloud Services not only facilitate enhanced business scalability but also offer a comprehensive solution.

Our strategy embraces a 360-degree outlook, skilfully addressing challenges and driving transformation forward.
AR/VR
The fusion of web solutions and AR/VR can elevate business engagement driving up brand loyalty. Our AR/VR apps deliver tangible business value at every step towards innovation.

Discover a new dimension of experiences through our AR/VR services, transforming interactions in your business.industries to streamline the user experience.
Solutions Delivered by Our Web Development Team
See our product development journey helping our clients open new opportunities and drive growth. Our solutions are conditioned with your customers' voice.
Kunooz and Whites- An Online E-commerce Beauty and Personal Care Store
Kunooz is a leading Beauty and Personal Care e-commerce website platform exclusively available for the UAE audience. The e-commerce store has a great variety to offer to its customers that one can think of. 
Easily explore the platform and quickly find the right product.

 

Send order details and status updates through email and SMS.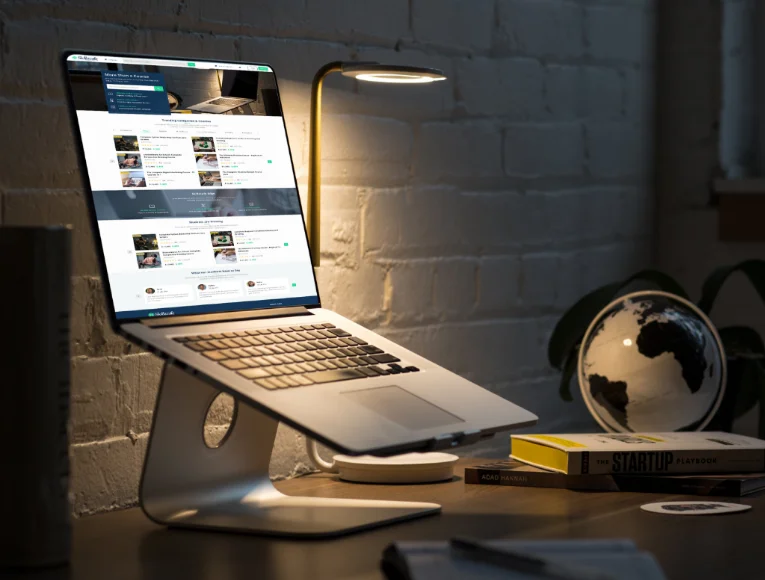 Skillzcafe- A Peer-To-Peer E-Learning Platform
Skillzcafe is an e-learning web platform, where curious learners can find and easily connect with skilled and world-class instructors. The web platform follows the peer-to-peer connection concept where anyone can create or purchase online courses.
New users should be able to easily find the online course from the available course list.
Users should be able to make payments digitally under multiple payment gateways to gain access to the chosen course for a specific time period.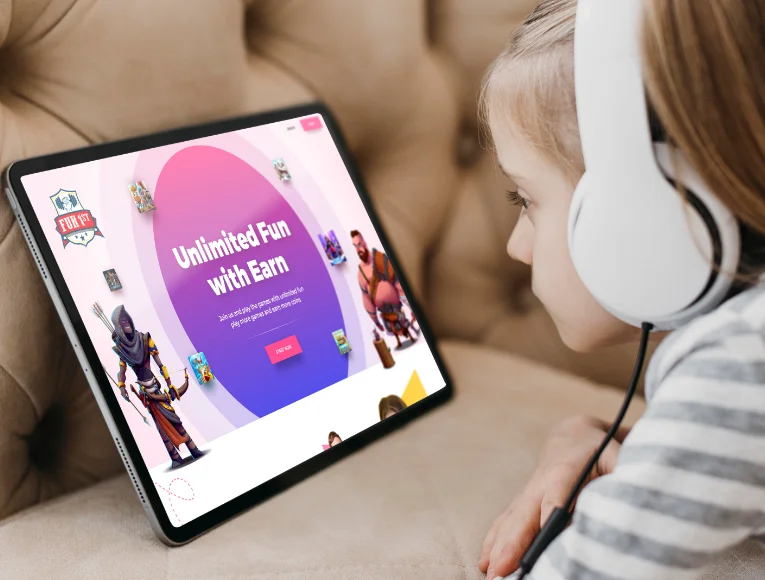 Fun 1st – An Educational & Fun Learning Website
Fun1st is an interactive educational web application that comes with a little twist. The website is designed for elementary school teachers where they can assign daily goals to their students and upon completion of those goals, teachers can reward students using the virtual coins.
The teacher can monitor and keep track of each student's performance and other activities.
The teacher can access the public details and coins earned by a student based on their performance.
Ned2- An Online Recruitment Platform
NED2 is an online recruitment platform solution built to offer staff recruitment services to renowned companies and businesses. The web platform facilitates seamless company registration and enables efficient candidate search for staffing needs.
Users can view and manage active jobs, shortlisted candidates search by keyword, location, etc.
Users can view and manage suggested candidates, the recruitment status of the candidate, shortlisted candidate, etc.
Taqwea- An Education Marketplace Connecting Students with Expert Tutors
Taqwea is a platform that connects students with specialized tutors through digital learning remotely from anywhere worldwide providing access to gaining skills and learning.
Students can instantly book any tutor classes of their choice and recommend other students as well by sharing referral code.
The tutor could track the details of all the students that have joined their classes and connect one-on-one with students.
NuvoPia- An Online Platform That Enables Seamless Creation of Personalized URLS
Nuvopia is a platform that enables users to create personalized URLs, QR codes, and bio link pages by providing a branded touch to the client's business and streamlining online presence of the businesses.
Users get intuitive interface that offers effortless addition, removal, or rearrangement of links.
The app allows users to easily purchase smart digital contactless cards as per their requirements.
Why Should You Go for Website Development?
A website solution is highly efficient and holds a lot to offer to your businesses, whether you are a small business or a huge organization.
Builds Credibility

Having a business presence with a website increases market reach and gains credibility. In the USA, about 84% of customers consider a business credible with a website.

Wide Customer Reach

The website expands target audience reach globally and makes it accessible to users 24x7 without any break or holiday.

Promotes Business

Websites are considered the most suitable mode to market your business online quickly, efficiently, and in a cost-effective manner.

Easy Management

Websites can track your business operations, inventory, customer experience, & detail in real time. It helps to make effective strategies as well.
Looking to Build A Conversion-Oriented Website?
Still thinking about starting or upgrading your software project? Connect with our expert web developers to get the best-fit solution for your business.
Schedule A Call
Tools & Technologies We Use for Web Development
To convert your web application idea into a working project, we leverage various advanced tools & technologies.
Front-End
JavaScript
TypeScript
AngularJS
ReactJS
Bootstrap
HTML5
CSS
Back-End
Laravel
NodeJS
Python
PHP
ASP.Net
Database
MySQL
SQLite
Oracle
MongoDB
PostgreSQL
Redis
Design Tools
Illustrator
Adobe XD
Photoshop
After Effects
Sketch
Figma
Invision
Zeplin
Let's Hear What Our Clients Say
Rewarded with 2500+ Customer Stories. See some of the amazing stories that distinguish us from the rest.
Working with Codiant has been an absolute game-changer for our grocery delivery start-up. Their expertise in developing both our front-end and back-end, along with the iOS and Android applications, has been exceptional. Highly recommend their services!

Ramiz Nathani
Co-Founder, Instafresh

Codiant delivered precisely what we needed, a top-notch website, with seamless film recollection. Their expertise exceeded our expectations, and we couldn't be more satisfied with the final result. Thank you, Codiant, for an outstanding collaboration!
Gezabel Perroti
Co-Founder, DISTRI7

Codiant has been our go-to partner for a while now. They've successfully handled several major projects. Among them, Autism Connect stands out as their greatest achievement. Their dedication and expertise are phenomenal. Highly recommended!
Catherine Kleins
Co-Founder, AUTISM WEST MIDLANDS

I have done a software project with Codiant which was a difficult challenge for both of us because of the language differences and the wide scope of work (web, IOS and Android). However, they have delivered the project as per...

Basim Albeladi
CEO, Labayh

Codiant team did a great job on helping us build our presence on iOS, Android and Web. The Codiant team is skilled and dedicated to delivering a product that exceeds requirements.

Michael Patchen
Founder, PadTime

Great company and great people. Worked through difficult requirements. Once they understand, they deliver.
Cliff Holsenbeck
Founder, Fantopias
Frequently Asked Questions
Firstly, website development is an unparallel marketing tool for your business. As the internet reach is widespread, the website requirement for businesses has become an incredible platform to demonstrate business reach and presence in the global market.
Therefore, choosing web development services over other software development such as mobile or desktop app development, will help your business to be available 24×7 and without any expense or downloading the solution.
Some of the chief benefits of outsourcing your web app development are;
Flexible working time-zone
Quick project development
Access to the experienced talent pool
Advanced technology assistance
Assured quality services to your unique business
A better understanding of various platforms
For SEO the website content plays a vital role. Additionally, the technical aspects of SEO services include are, optimized web page titles, alt tags for images, subpage names, domains, and others.
The web application development company helps in SEO with quick page loading, adding meta tag, and proper titles, and integrating an SSL certificate. All these aspects help to improve search ranking of the website or SPA on Google Search Console.
The front-end and back-end development cost of a website can vary on the various project scope. It includes project size, features and functionalities, advanced technology integration, development team expertise, size, and more.
Moreover, to define the web development cost, it is vital to define and convey your business objectives accurately to the web development company. The experts can only understand your business specific, objective and translate your requirements accurately into the real world.
At Codiant, we understand each project's requirements are different and based on that we define the tech stack to deliver excellent results. However, some common and trendy programming languages that our efficient and highly proficient developers use is PHP, Python, Java, jQuery, JavaScript, and more.