WANT TO DRIVE MAXIMUM RETURNS?
Impactful App & Web

Development Services In

Australia

Explore custom mobile app & web development in Australia. Our team brings transformative solutions for your business. Achieve digital excellence with us!

Consult with our Experts
Explore Achievements
Technology Awards, Recognition & Accolades
12+

Years on the Market

450+

In-house Engineers

1200+

Successful Projects

150+

Clientele
Showcasing Our Leading Clients
Codiant is a prominent IT digital transformation company in Australia, providing custom software development, web, and mobile app solutions globally. Our dedicated team delivers future-proof software solutions by harnessing advanced technologies and industry standards to create secure and adaptable software applications.
With a successful track record in industries such as healthcare, fintech, e-commerce, and logistics, Codiant is an excellent option for app & web development services in Australia.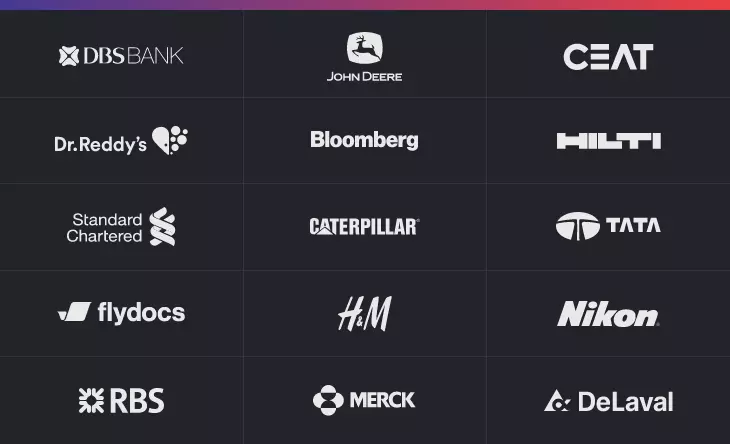 Our Mobile App and Web Development Services in Australia
Explore the profound proficiency of Codiant's web and mobile app development, as well as digital transformation and modernization. Our offerings cover a diverse range of services aimed at creating a significant positive influence for a more promising future and an even brighter horizon.
Mobile App Development Services in Australia
We're a holistic mobile app development service provider, focusing on crafting remarkable Native Android, iOS, and Cross Platform Apps. Our team of skilled professionals ensures flawless functionality, captivating UI designs, and exceptional performance, empowering your brand to flourish in the constantly evolving digital landscape.
Hybrid App Development

Wearable App Development

Progressive Web App Development

Cross-Platform App Development

Xamarin Development
Application Development Services in Australia
Our proficiency lies in tailor-made app development, delivering impeccable UI/UX design and smooth cross-platform compatibility. Leveraging our API development and integration skills, businesses can outperform their competitors in the market.
Custom Mobile App Development

Web App Development

Extended Reality App Development

App Modernization Services

IoT App Development

Enterprise Content Management
AI & Automation Services in Australia
Explore our AI & Automation services: comprehensive consultation, skilled development, and maintenance of advanced AI tech. Our proficiency in NLP, ML, and other AI-driven technologies empowers smart solutions that automate and enhance your business for higher profitability.
UiPath

Deep Learning

Robotic Process Automation (RPA)

Natural language Processing

MLOPs Implementation

Image Recognition

Autonomous AI Agents

Face Recognition

Intelligent Automation

Generative AI

Text Analytics

Cognitive Services

Computer Vision

LLM as a Service
Data Analytics Services in Australia
Unlock the real possibilities of data with our comprehensive data analytics services, providing you with the insights to make informed decisions and seize opportunities for unmatched expansion. We assist you in leveraging data's potential to elevate your business to unprecedented levels of achievement.
Enterprise Data Warehousing

Data Governance

Data Visualization

Data Science

Big Data Implementation

Data Migration

Data Engineering

Data Advisory

Snowflake
Cloud App Development Services in Australia
Our Cloud Development Expertise revolves around the creation and design of software applications capable of smooth operation on cloud-based platforms. Through our versatile, scalable, and budget-friendly solutions, we aid organizations across diverse industries in improving their adaptability.
Cloud Implementation Strategy

Cloud Application Services

Cloud Consulting

Cloud Monitoring

Cloud Assessment

Cloud Modernization

Cloud Migration
UI/UX Services in Australia
Our UI/UX solutions are founded on empathy, as we strive to grasp customers' needs, viewpoints, and actions. We commence the process with thorough user research and analysis to establish an effective information framework. This strategy enhances usability, accessibility, and the overall user experience, ensuring that our product brings substantial value to our clients.
User Interface (UI) Design

UX Design & Wireframes

Proof of Concept (POC) Development

UI Testing

UI & UX Consulting

Branding Services

Visual Design

Enterprise UX Design

Interaction Design

Responsive Web Design

Prototyping & MVP

Website Redesign Services
IT Consulting Services in Australia
Unlock the full potential of IT Consulting with our expertise. We offer a broad spectrum of assistance, spanning business process enhancement, technology strategy formulation, cybersecurity, and risk management. Our comprehensive solutions are tailored to revolutionize your software infrastructure, ensuring you harness its utmost potential and get quick returns on investments.
Microservices

Digital Commerce

Salesforce

Custom Web & Mobile App Solutions

Cloud & Data Migration Services

IT Strategy & Planning

Security Risk Assessments
Quality Assurance & Testing Services in Australia
Explore our comprehensive QA & testing solutions, encompassing test planning & strategy, functional testing, performance testing, and regression testing. Leveraging our proficiency in assessing software applications, we fine-tune performance, pinpoint defects, and validate functionalities, ultimately enriching the user experience.
Usability testing

Data Quality Assurance

Functional testing

Test Consulting

Performance testing

Security Assessment

Security testing

QA outsourcing

Test automation

QA consulting
Digital Marketing Services in Australia
Unleash the potential of digital marketing in Australia through our data-driven strategies, designed to maximize ROI and amplify brand visibility. From mastering SEO to precision-targeted social media advertising, our progressive methodology ensures your business flourishes in the midst of the digital revolution. Rely on us to elevate your brand to new heights in today's fiercely competitive digital landscape.
Conversion Rate Optimization (CRO)

Web Analytics

Mobile Marketing

Video Marketing

Online Reputation Management (ORM)

E-commerce Marketing
Industry Specific Mobile App & Web Development Services
We serve a full range of industrial services that support various business needs across the entire ecosystem and accelerate growth by focusing on core business.
Explore Our Portfolio
Customer Experience is everything! We design & create solutions by spotting customers' actions, emotions, and unmet needs. We make enterprises that impact lives.

?>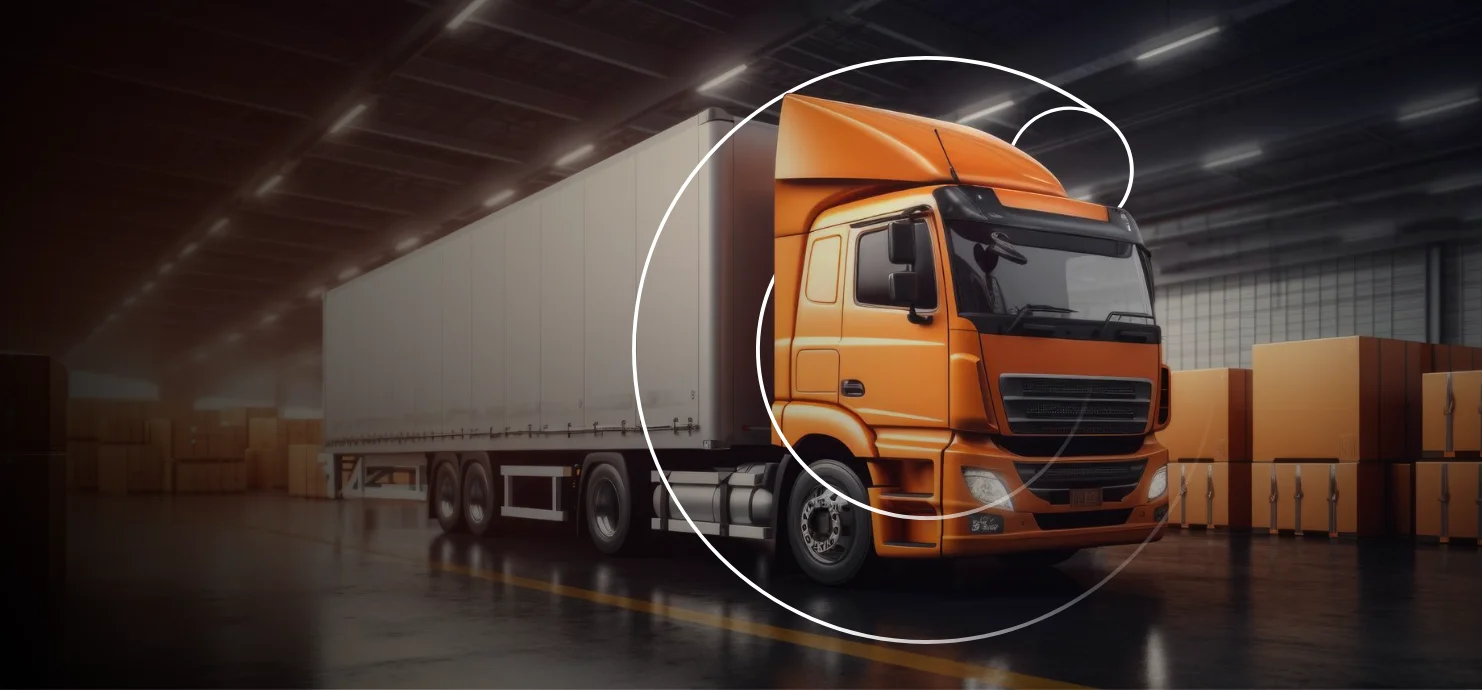 Making Logistics Delivery

Easier, Faster, & Safer

An on-demand logistics delivery application that makes the delivery of items easier, faster, and safer for customers. The app helps customers move their stuff from one place to another by availing the trucker's services. The driver can view and calculate fuel charges, the weight of goods, toll charges, and other things included in the distance […]

View Project Details
Your

Cosmetic Evolution,

Captured

Before & After Pro is an application that tracks your cosmetic transformation journey step by step, where users can compare their before and after transformation look with just a few clicks at home. Users can create collages, transformation videos, and image sliders by uploading their before and after images. Numerous filters and tools can be […]

View Project Details
Transforming the Beauty

Consultation Experience

Cosmetic Choice is a beauty, cosmetics, health and wellbeing consultation platform where customers can find the right professionals. The customers can connect through video calls for consultation and can seek required e-prescriptions and relevant treatments on physical visits. Search different experts instantly (based on their expertise). Get an immediate appointment with a specialist (virtual or […]

View Project Details
Frequently Asked Questions
The process of mobile app and web development typically involves five main stages: requirement gathering, design, development, testing, and deployment. Each step is crucial and iterative to ensure a successful end product.
The time it takes to develop a mobile app or website can vary greatly depending on the complexity and scope of the project. On average, it can range from a few weeks to several months. 
Several factors can influence the cost of mobile app and web development services in Australia, including the complexity of the project, desired features, the platform (iOS, Android, web), and the level of customization required. 
Digital transformation in Australia can benefit businesses by increasing operational efficiency, improving customer experience, and enabling data-driven insights. By embracing the latest trends and technologies, businesses can also adapt, optimize, and drive growth in the dynamic Australian market. 
Maintenance and support services are often included in mobile app and web development packages. These services ensure that the app or website remains functional, secure, and up-to-date, providing regular updates, bug fixes, and technical support as needed. However, it's important to check the specific details of each service provider's offering. 
What Our Clients Say
Read the voices of trust, satisfaction, and motivation helping us to navigate our next innovation.
Working with Codiant has been an absolute game-changer for our grocery delivery start-up. Their expertise in developing both our front-end and back-end, along with the iOS and Android applications, has been exceptional. Highly recommend their services!

Ramiz Nathani
Co-Founder, Instafresh

Codiant delivered precisely what we needed, a top-notch website, with seamless film recollection. Their expertise exceeded our expectations, and we couldn't be more satisfied with the final result. Thank you, Codiant, for an outstanding collaboration!
Gezabel Perroti
Co-Founder, DISTRI7

Codiant has been our go-to partner for a while now. They've successfully handled several major projects. Among them, Autism Connect stands out as their greatest achievement. Their dedication and expertise are phenomenal. Highly recommended!
Catherine Kleins
Co-Founder, AUTISM WEST MIDLANDS

I have done a software project with Codiant which was a difficult challenge for both of us because of the language differences and the wide scope of work (web, IOS and Android). However, they have delivered the project as per...

Basim Albeladi
CEO, Labayh

Codiant team did a great job on helping us build our presence on iOS, Android and Web. The Codiant team is skilled and dedicated to delivering a product that exceeds requirements.

Michael Patchen
Founder, PadTime

Great company and great people. Worked through difficult requirements. Once they understand, they deliver.
Cliff Holsenbeck
Founder, Fantopias