Cloud Computing

Services

Supporting enterprise agility through flexible, scalable, and cost-effective Cloud Computing Services to simplify, streamline and optimize the way you work.

Talk to An Expert/Start A Project
Our Featured Cloud Solutions
Codiant is your technology partner that helps enterprises and organizations across diverse verticals and geographical locations to solve their cloud computing challenges.
Cloud Implementation Strategy
From cloud advisory to cloud management, we are your end-to-end partner. We support businesses by guiding them toward the best cloud strategy, security, and cloud administration.
Cloud Application Services
Codiant's Cloud Application services help enterprises migrate, manage and monitor applications/solutions on IaaS or PaaS cloud platforms to drive flexibility and efficiency.
Cloud Management Services
Our cloud management services include forecast and trends reporting, disaster recovery test reports, automation and DevOps that help you to protect your cloud assets against any downtimes.
DevOps As A Service
Enhance performance, improve efficiency & increase ROI through our expertise in DevOps engineering skills. Our services and tools are designed to deliver applications at high velocity.
Cloud Migration Services
Ensure a faster, cost-effective transition to cloud without impacting your business. We are a trusted cloud migration partner with the leading public cloud providers.
Cloud Infrastructure & Implementation Services
From cloud infrastructure to Cloud data centre design, build a customized cloud that aligns to your business requirements.
The Next-Generation Cloud Design Is Here
We stay up to date on the newest trends that will help you optimize your business and make it more efficient and secure.
Serverless Computing
Cloud computing enables developers to run code without the need to manage servers, which can help to reduce infrastructure costs and enhance scalability.
Low-Code and No-Code Cloud Services
Low-code and no-code cloud services are assisting companies to create apps and services quickly and cost-effectively without needing a lot of technical know-how.
Continued Investment in Data
The Cloud has already made it easier for businesses to collect, analyse, and store data. Data will soon be stored in much bigger databases in a cloud-based system.
Leverage Our Cloud Expertise
Our team of experts provides cost-effective and secure cloud infrastructure along with optimal cloud strategies to help you achieve your desired business results.
Codiant is your end-to-end Amazon web services developer that assists you to deploy a scalable application using EC2, Microservices using lambda, and data storage application using the S3 bucket and helps you leverage the entire AWS suite of cloud services.
Codiant offers a whole suite of Azure Consulting Services to integrate cloud-based solutions & services. Our expert team helps you build enterprise-grade Azure solutions for your business by leveraging Azure IoT and Data Analytics, Azure PaaS development, Azure Adoption, and Migration.
Codiant is an agile cloud system integrator that offers a complete suite of cloud computing services. Our certified specialists help you to set up your instance in Google Cloud Platform (GCP) and make your application market-ready.
Why Choose Codiant For Cloud Computing Services?
Here's why you should choose Codiant as your cloud partner to develop resilient cloud computing solutions.
Cost-Efficient
Since cloud computing operates on pay only for a resources model, your company can significantly reduce costs by utilizing our cloud solutions.
Data and Security
Cloud migration reduces the chances of an attack. Our cloud provider solutions are built to add security and compliance to your systems.
Faster Deployment & Market Release
Get things up and running in days, not weeks. With cloud computing, you can integrate & automate new technologies and assess customer needs.
Disaster Recovery
Cloud-native businesses are quicker to recover from a data breach. Our cloud services store your data in the cloud and back it up on multiple data centres.
Ready to Witness A Remarkable Transformation?
Join forces with our expert team to optimize your cloud computing services.
Reach out to us now!
Why Choose Cloud for Your Business?
Cloud migration can be a great choice for companies of all sizes, as it can help increase efficiency and security. Here's the reason why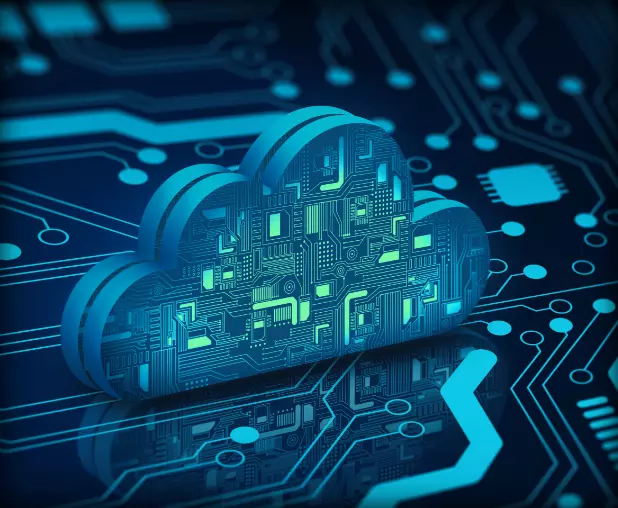 Affordability

Easily set up accounts from managing to using administrative portals. All without installing software and paying any minimal fee monthly for access.

Disaster Recovery

Even if there is a hardware or software failure, the effective cloud disaster recovery provides continuity for services.

Reliability and Security

Cloud software provides security & reliability features including data encryption, access control, disaster recovery, load balancing and more.

Improved Customer Experience

Cloud computing offers tools and services that provide On-demand access to products and services, complete customer control, and customized experiences.
Let's Hear What Our Clients Say
Rewarded with 2500+ Customer Stories. See some of the amazing stories that distinguish us from the rest.
Working with Codiant has been an absolute game-changer for our grocery delivery start-up. Their expertise in developing both our front-end and back-end, along with the iOS and Android applications, has been exceptional. Highly recommend their services!

Ramiz Nathani
Co-Founder, Instafresh

Codiant delivered precisely what we needed, a top-notch website, with seamless film recollection. Their expertise exceeded our expectations, and we couldn't be more satisfied with the final result. Thank you, Codiant, for an outstanding collaboration!
Gezabel Perroti
Co-Founder, DISTRI7

Codiant has been our go-to partner for a while now. They've successfully handled several major projects. Among them, Autism Connect stands out as their greatest achievement. Their dedication and expertise are phenomenal. Highly recommended!
Catherine Kleins
Co-Founder, AUTISM WEST MIDLANDS

I have done a software project with Codiant which was a difficult challenge for both of us because of the language differences and the wide scope of work (web, IOS and Android). However, they have delivered the project as per...

Basim Albeladi
CEO, Labayh

Codiant team did a great job on helping us build our presence on iOS, Android and Web. The Codiant team is skilled and dedicated to delivering a product that exceeds requirements.

Michael Patchen
Founder, PadTime

Great company and great people. Worked through difficult requirements. Once they understand, they deliver.
Cliff Holsenbeck
Founder, Fantopias