Education & eLearning

Software Development Services

Uproot geographical and temporal barriers by leveraging our tech-advanced eLearning software development services.

Hire Industry Experts
Our Education & eLearning Service Offerings
At Codiant, we extend our support to take your dream education app development idea live by integrating the latest technologies and innovative learning tactics.
M-Learning App Development
We develop highly interactive and engaging M-Learning apps that make the learning process fun, easy, and handy for all to quick access.
Custom E-Learning Web App
Get to build responsive and customized eLearning Web Apps by our education & eLearning solution development experts that meet your end requirements.
Learning Management System (LMS)
Our expert education app developers can help you to create, manage and deliver eLearning courses through our robust and flexible LMS software.
Content Management System (CMS)
At Codiant, we deploy a highly intuitive CMS system that is designed to manage, create, edit, and publish webpage content.
Online Course Management
We build fully customizable online course management solutions for educational institutions and non-profit organizations.
AR/VR Based Education App
We offer immersive & interactive learning experiences with AR and VR-based eLearning apps for virtual enhancements and are a perfect fit for the classroom.
AI-Based Education App
Develop a custom learning app for students & customized training materials for employees based on their ability, mode of learning, and experience.
On-Demand Learning App
Get built online video streaming, 3D book reading, and video learning on-demand apps with robust admin and analytics panel.
Education ERP Software
Get developed an ERP suite for management of learning, library, hostel, fees, student info, course, inventory & purchase, and HR management.
Our Customizable Solutions
Smart Classrooms
Codiant boosts education with tech-forward smart classrooms. Our software merges computers, AV tools, and interactive simulations for dynamic learning. Visual modes, games, and tutorials aid understanding. Flexible for web or in-person teaching, customizable to fit goals and curricula. Elevate education with Codiant's tailored tech, enriching teaching and learning.
Technology stack with continuous improvements & updates
Intuitive and user-friendly interfaces for both teachers and students
Implement features that facilitate remote accessibility
Advanced data security and privacy measures
Integration with Learning Management Systems (LMS)
Learning Management Systems (LMS)
Codiant develops custom Learning Management Systems (LMS) for educational institutions and corporate training needs. Our LMS solutions support Academic Learning, Distance Learning, Corporate Training, and Product Knowledge. Our solutions foster an interactive learning environment with collaborative tools, discussion forums, and instant messaging, enabling learners to engage with instructors and peers.
Custom LMS Development with multi-language support
Mobile LMS Solutions
Course and content management
Blended learning support for different modes of learning
E-commerce functionality with the option to sell courses and content online
Digital Evaluation & Adaptive eLearning
Our digital evaluation and adaptive eLearning solutions offer customizable assessments, real-time feedback, and progress tracking. We create a personalized learning experience via AI-driven technologies. With powerful learning analytics, organizations gain valuable insights for data-driven decision-making. Our feature-rich solution enhances learner engagement while optimizing training resources and improving overall learning outcomes.
Customizable Assessments
Personalize Learning & Real-time Feedback
Improve Learner Engagement
Dynamic Learning Content
Data-driven Decision Making
Massive Open Online Courses (MOOCs)
Codiant specializes in creating custom learning solutions, including content management systems and discussion platforms with exceptional UI/UX design. Since, students and employees are increasingly drawn to Massive Open Online Course (MOOC) platforms, seeking to boost their skills and knowledge, our eLearning solutions offer real-time progress tracking, advanced analytics, and engaging content, ensuring an interactive learning experience for students and employees.
Design and develop fully customized MOOCs
Interactive Content Development
LMS Integration
Gamification Elements
Develop MOOCs in multiple languages
Interactive Immersive Learning
We specialize in crafting captivating eLearning environments for a diverse audience. By integrating navigation, editing, and visual tools, learners engage effectively. Our up-to-date instructional design and advanced web tech bridge the gap between digital and physical learning. Immersive XR and AR/VR technologies create transformative experiences. Hire us for unparalleled eLearning solutions, making education accessible, engaging, and impactful.
Virtual Reality (VR) Course Development
AR Experiences & Mixed Reality (MR) Solutions
Gamified Learning Modules
Multi-Sensory Learning
Simulation-based Training
Building eLearning Solutions for Diverse Businesses
We have an extensive education portfolio that augments our mobility experience for modern education and eLearning apps.
Educational Institutions
Create your custom university, college or school mobile app to keep your students, professors and administration connected with updates.
Corporate Learning
Get built an online learning platform to facilitate corporate training and a range of other subjects on a single platform.
Non-Profit Organizations
Create a non-profit school management software and reach and engage with your members in a new convenient way.
Advanced Education & eLearning App Features
E-learning apps usually comprise of three stakeholders i.e. Student, Teacher, and Admin Panel. For advanced custom solutions, the following features can be integrated.
To enhance and present a more engaging learning experience, gaming system can be introduced with a series of achievement badges. It boosts learner's enthusiasm and can also share their achievements with their friends on social media.
The discussion forums and chat groups can be introduced to promote social communication, where all the learners can ask questions and fellow mates can respond or discuss it. It increases engagement and helps to build a new learner's community.
E-learning platforms are known for easy learning, and dividing the learning materials into small units makes it easy for learners to maintain focus on their learning and can also retain them for longer with the platform.
To enhance the learning experience and save learners time by suggesting relevant and other supportive courses with AI personalization. It accelerates the learning process and goal achievements of the learners based on their previous courses.
Learners can connect with the teacher through the app to resolve their queries and can even ask for relevant courses or guidance for their further learning. Additionally, can connect with customer support for any issue and seek assistance 24×7.
Interactive visualization makes learning simpler and more convenient for learners with the help of AR/VR visualization and fastens the memorization process as well.
By creating detailed analytics and reporting graphs of their learning, the learner can understand and even the teacher can suggest them to go with the right course or training program to enhance their performance.
Why Codiant Is Your Right Tech Partner of Choice?
To take your business goals at the next level of success, Codiant offers several reasons to partner with our team for your education & eLearning app development.
Quality-First Approach
We focus on developing a quality solution to deploy a custom educational app that fulfils your institution's needs and allows students to easily access the app services.
Custom Development
Our team offers complete custom services from start to finish while considering quick and timely delivery with our custom app advancement administrations.
Non-Disclosure Agreement
We understand your unique business demands and idea. To keep your details under the wrap and secure from other competitors, we sign an NDA for that.
100% Transparency
To keep you updated about the project's progress & quality, we follow a transparent approach regularly and make all the codes visible on GIT to review and use.
Our Work & The Impact Stories
See our product development journey helping our clients open new opportunities and drive growth. Our solutions are conditioned with your customers' voice.
Open Office
OpenOffice is an e-learning online app where mentor and mentee can connect and conduct live sessions for some of the specific industry topics and areas like raising capital, music producing, marketing, building teams, real estate, product-market fit, etc.
A mentee should be able to explore/join/schedule the live session.
Enable mentee to reset payments options and check transactions.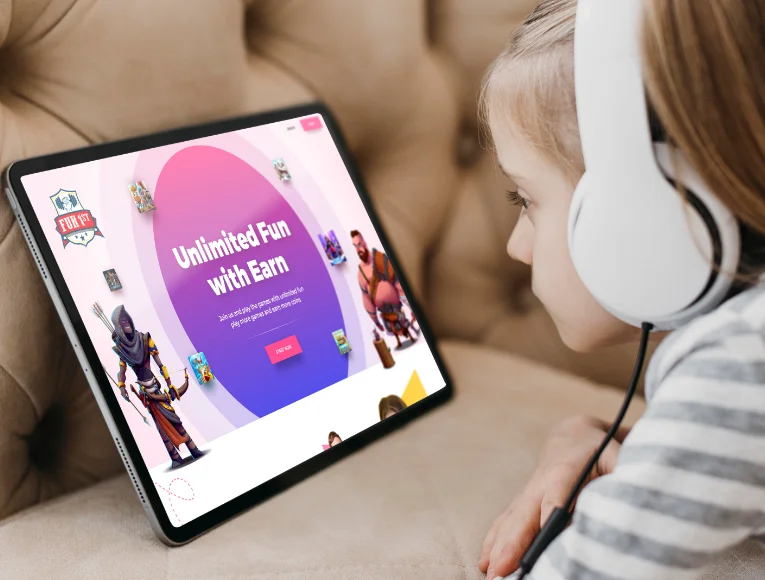 Fun 1st
Fun1st is an interactive educational web application that comes with a little twist. The website is designed for elementary school teachers where they can assign daily goals to their students and upon completion of those goals, teachers can reward students using the virtual coins.
The teacher can monitor and keep track of each student's performance and other activities.
The teacher can access the public details and coins earned by a student based on their performance.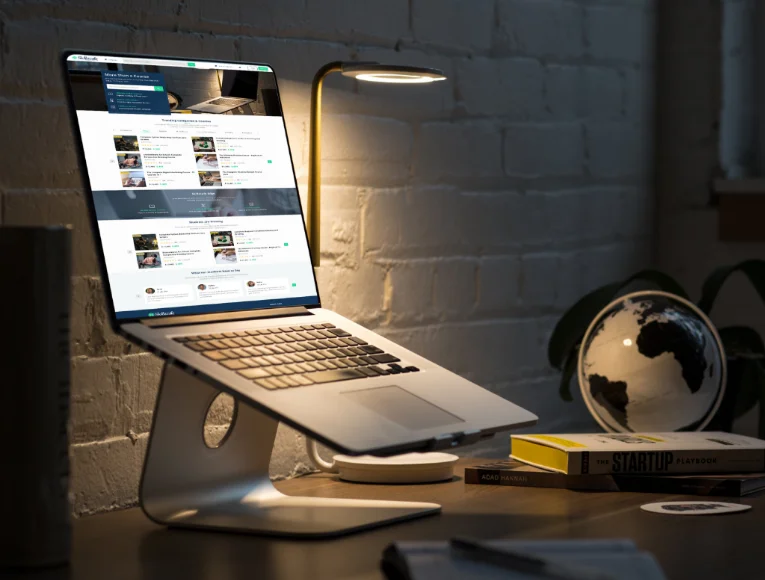 Skillzcafe
Skillzcafe is an e-learning web platform, where curious learners can find and easily connect with skilled and world-class instructors. The web platform follows the peer-to-peer connection concept where anyone can create or purchase online courses.
New users should be able to easily find the online course from the available course list.
Users should be able to make payments digitally under multiple payment gateways to gain access to the chosen course for a specific time period.
Taqwea
Taqwea is a platform that connects students with specialized tutors through digital learning remotely from anywhere worldwide providing access to gaining skills and learning.
Students can instantly book any tutor classes of their choice and recommend other students as well by sharing referral code.
The tutor could track the details of all the students that have joined their classes and connect one-on-one with students.
Our Education & eLearning App Development Process
Our extraordinary tech team follows a guided process to build custom educational apps and web solutions that help to provide a competitive edge to your business.
We understand your business needs and define strategies to identify the right solution for your business needs.
Visualizing the prototype and creating wireframes. Based on that we prepare a working design for the project.
By selecting the right tech stack, we build the solutions by integrating all the required features & APIs.
We perform various manual and functional testing practices, to ensure 100% bug-free solution delivery.
We deploy the project on a suitable platform or server. Additionally, offer maintenance service to make it bug-free.
We Turn Your Ideas into Innovative Products.
Hire our custom app developers to partner with the most innovative & advanced education & eLearning service provider.
Contact Us
Benefits of Digitizing Your Education Business
We develop custom, feature-rich and tech-advanced education solutions that help businesses to avail several benefits.
Better Learning

The education & eLearning software offers access to global learning options and enhances learners' convenience with a hassle-free experience.

Better Retention

E-learning provides more control to students over the learning process & makes the entire process more enjoyable, which lifts the retention rate.

Better Communities

E-learning platforms allow students to connect with other students, join a new community, boost communication and enjoy their learning time.
Frequently Asked Questions
eLearning apps are developed specifically for training purposes and skills enhancement. With in-built features like real-time training, virtual classrooms, video conferencing, online quizzes and exams, these online learning platforms make learning easy, affordable and reachable for everyone.
To create an eLearning app from scratch start by first choosing your niche, identifying your target audience, discovering your competitors, then preparing a project scope document and accelerating app development. After successful development and testing, you can launch the app among your specific users or market and check for potential issues and improvements.
The average price to develop an eLearning app with basic features ranges from $10,000 to $30,000. However, the total cost heavily depends upon no. of app platforms, front-end and back-end development, UI-UX design, and level of app complexity.
The most popular types of eLearning apps are courseware apps, virtual classroom apps, assessment software, on-demand learning apps, tutor apps, memorization apps, and exam preparation apps.
Yes, of course! eLearning apps developed by us are made available in various languages you wish to integrate. We have an expansive portfolio where we have helped clients develop multi-lingual education and mLearning apps.
Yes, we provide end-to-end education and eLearning app development and marketing services. Through our custom strategy building, online marketing and ad services, we can help you reach your target audience, increase your customer base, and boost revenue.