THE THINK TANK RESEARCH AND DEVELOPMENT
Whitepaper & eBooks
Codiant leverages its technical prowess, core methodologies, and deep domain knowledge to deliver future-ready applications which helps our clients deliver superlative customer experiences and achieve enhanced business outcomes.
ENCAPSULATING
SOLUTIONS,

ARCHITECTURE, BUSINESS

MODEL

On-demand solutions have become the new normal for many businesses and entrepreneurs undertaking the advantages of recent development in the application space due its increasing penchant and profitability.

This white-paper plays a key role to aid businesses and organisations to delve deeper into the process involved in the end-to-end application development, maintenance, management services and solutions of different on-demand verticals.
Online Food Ordering App Solutions
Your A-Z guide to online food ordering app development is here. Dive deep into the app evolution, classification (your business expansion key), and the business model to help you streamline business, and a detailed feature list to make your app wide-ranging. Unlock now.
Download
Telemedicine Solutions
Educating healthcare organizations with an innovative telemedicine online suite and clinical continuum solutions that will help them optimize clinical workflows, reduce operating costs, and advance the quality of care. Harness the power of technology with our patient-centered solutions.
Download
On-demand Applications
Unlock the definitive guide on on-demand platforms and the pivotal keys to disruption. As a prominent IT company, we also help you to chart the on-demand business model, revenue model, the app work flow, unique selling features and the top industries disrupted by the on-demand economy.
Download
On-demand Grocery Delivery App
Online grocery delivery is redefining the way consumers buy, experience and react to products. We believe having a personalized on-demand grocery app that perfectly carves the in-store buying and browsing strategies of consumers is crucial for your business. So, we have developed Grofee! Walk through its unique features!
Download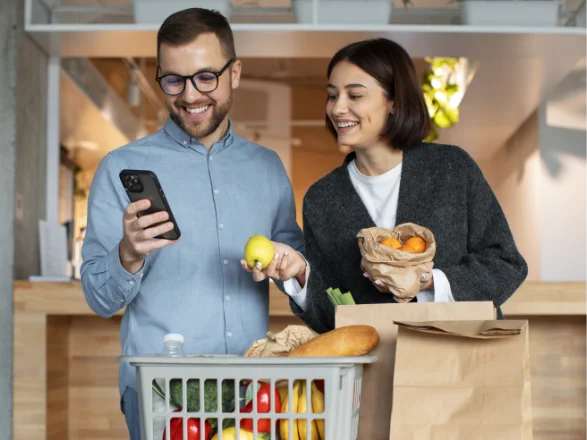 Restaurant Food Delivery App
Restaurants can now increase the scope of their business, automate their operations and streamline deliveries thereby, reducing the cost and labor involved with our online food ordering marketplace app- Restros. Conditioned by the buyers' temptation and impulsive features Restros makes the ordering irresistible. Download to know more.
Download
Factors Affecting Mobile App Development Cost
In this whitepaper, we explore the key factors influencing mobile app development costs and provide an original formula to calculate the total cost. Enterprises and business owners seeking top-notch mobile apps at a fair price often struggle to find the right development company. We aim to shed light on this complex process and help navigate the challenges of cost estimation.
Download
eCommerce Marketing Guide
Use our eCommerce marketing automation guide to implement engagement tactics and offers that can increase your customer retention. Discover fabulous formulas and hidden tactics that increase buyer engagement, boost conversions, reduce churn, and grow revenue incredibly. Don't believe? Access it now. The sea of eCommerce marketing insights is totally free
Download