Enterprise, Retail &

Manufacturing Solutions

Making companies future-ready with our digital accelerators for process and discrete manufacturing industry.

Hire Expert Developers
Our Retail & Manufacturing Service Capabilities
Explore our service offerings to leverage the power of emerging technologies and solutions coupled with a robust support ecosystem to help in increasing operational efficiency.
Internet Of Things (IoT)
Real-Time Asset Monitoring, Predictive Maintenance of Assets, Connected Operational Intelligence, and Worker Safety through Wearable.
Enterprise Mobility
Asset Management, Automated Warehousing, Container Management, Resource Monitoring, and more.
Product Lifecycle Management (PLM)
PLM Implementation, Integration, Infrastructure Services, Support & Testing, Upgrade & Migration.
Supply Chain Management (SCM)
Integrated Supply Chain Planning and Efficiency, Design and Optimization, Sales and Network Planning.
Warehouse Management
SAP Warehouse Management, Inventory Management System, and Manufacturing Resource Planning.
Transportation Management
Freight Accounting Tools, Multi-Enterprise Applications, Visibility, Tracking and Performance Management, Fleet Integration, and more.
Enterprise Asset Management
Hardware Warranty Management, Real-time Inventory Alerts, Analytics Powered By AI, SaaS Cloud-Based Deployment.
Sales and Marketing Management
Data Science - Customer Analytics, Market Insights, Marketing Data marts, Omni-channel Transformation.
Inventory Management
Inventory optimization, Stock replenishment, demand forecasting, Barcode & RFID system, and reporting & analytics.
Our Customizable Solutions
Point of Sale (POS) Systems
Codiant offers high-tech Point of Sale (POS) Systems designed to revolutionize retail operations. Our tailored solutions empower businesses with seamless sales transactions, real-time inventory management, and enhanced customer relationship management, all in one unified platform. With our POS Systems, retailers can stay ahead in the competitive market, providing a superior shopping experience to their customers while boosting operational efficiency and profitability.
Custom POS Software Development
Cloud-Based POS Solutions
Payment Gateway Integration
Data Analytics and Reporting
Multi-Store and Franchise Solutions
Inventory Management Software
Codiant's Inventory Management Software is a game-changer for retailers, providing an intuitive and robust solution to efficiently track and manage inventory levels. By offering real-time insights into stock movements and automating reordering processes, our software streamlines inventory operations, ensuring businesses never miss a beat when it comes to meeting customer demands and optimizing stock levels for maximum profitability.
Inventory System Integration & Mobile Inventory Apps
Barcode and RFID Solutions
Multi-Location Inventory Management
Automated Reorder and Demand Forecasting
Security and Compliance
Seamless E-commerce, Unified Retail Experiences
Elevate your retail prowess with Codiant's E-commerce Platforms and Omni-channel Retail Solutions. Our E-commerce platforms empower businesses to establish a dynamic online presence, enabling seamless product showcasing, secure online transactions, and personalized shopping experiences. Complementing this, our Omni-channel Retail Solutions synchronize online and offline channels, creating a cohesive customer journey where convenience meets choice.
Custom E-commerce Mobile App & Website Development
Personalization and Recommendation Engines
Secure Payment Gateway Integration
E-commerce SEO and Digital Marketing
Order Fulfilment and Shipping Integration
Enterprise Resource Planning (ERP)
Codiant specializes in crafting transformative Enterprise Resource Planning (ERP) solutions that seamlessly integrate and optimize various facets of your business. Our ERP systems offer a unified platform to manage processes, resources, and data, enabling efficient collaboration, informed decision-making, and streamlined operations. With Codiant's ERP solutions, businesses can achieve unprecedented levels of productivity propelling them towards sustained growth & success.
ERP Software Development, Implementation, and Integration
Cloud-Based ERP Solutions
Supply Chain Management
Multi-Location Management
Customer Relationship Management (CRM) Integration
Quality Management Software (QMS)
Codiant presents sophisticated Quality Management Software (QMS) solutions that redefine excellence in your operations. Our QMS systems empower businesses to establish and maintain rigorous quality standards by facilitating efficient quality control processes, tracking non-conformances, and ensuring compliance with industry regulations. With our QMS, you can instill a culture of quality, enhance product reliability, and gain a competitive edge.
QMS Software Development
Document Control and Management
Audit Management
Performance Metrics and Reporting
Root Cause Analysis & Risk Management
Retail & Manufacturing Segments We Serve
We are making industry-leading solutions in diverse industry segments to help you create the ideal experience for your customers.
Process Manufacturing
We serve verticals like Food & Beverages, Paints & Coatings, Specialty Chemicals, Bulk-drug pharma, Personal Care, CTP, Textiles, Oil, Natural Gas & Salt, etc.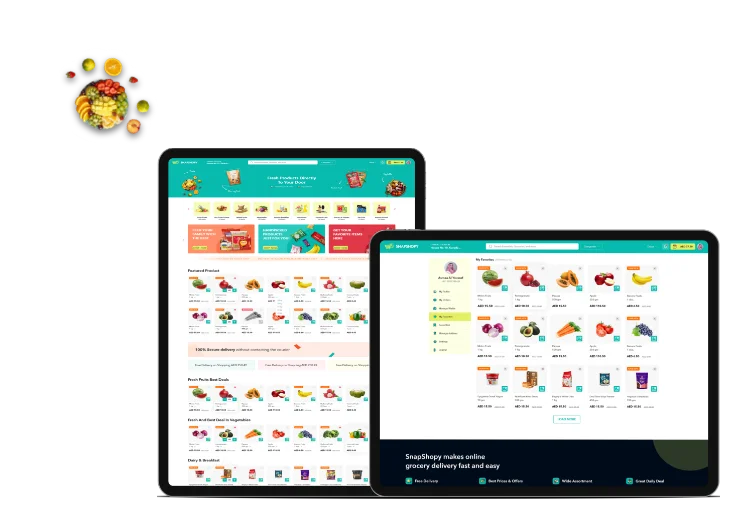 Discreet Manufacturing
We serve verticals like Industrial Manufacturing, High-Tech, Automotive, Aerospace & Defense, Machinery, and Electronics.
Our Core Solutions to Achieve Profitable Growth
We help you achieve growth with our robust solutions that help in managing enterprise performance and reduce equipment downtime.
Get build a collaborative network that enhances real-time visibility in customer work history, faster response time, and time-to-resolution.
Improve supply chain procedure and team coordination while having full control over pricing and quantity through our procurement mobile app solution.
Empower your field agents with our field sales mobile app that provides you with close insights and helps in the management of your field agents' daily sales routine.
Improve your field technicians' efficiency with our custom field service mobile app solution that enables real-time features like inventory tracking, automatic scheduling, etc.
We build project portfolio management software that enables manufacturers to optimize project portfolios, automate reporting & balance capacity against demand.
Our extensive wealth management solution helps clients address financial advisory, portfolio management, client management, compliance, etc.
Why Choose Us for Retail & Manufacturing Solutions?
Our devoted developers' team uses their extensive industry expertise to offer intelligent solutions that provide results beyond expectations.
End-to-End Solutions
To deliver a seamless user experience, we ensure working throughout the project lifecycle starting from conceptualization to deployment & support.
Custom development
Our team closely understands your retail and manufacturing needs to deliver customized solutions that perfectly align with your business goals.
Integration Capabilities
To ensure minimal operational disruption, smooth transition, and better performance efficiency, we integrate robust solutions.
Proven Track Record
We have a strong portfolio of successfully delivered projects that automatically speaks about our commitments and work collaboration.
Our Work & The Impact Stories
See our product development journey helping our clients open new opportunities and drive growth. Our solutions are conditioned with your customers' voice.
Beanit
BEANIT is an online on-demand E-commerce platform where people can find a huge variety of aromatic coffee-related products. The web and app are specially designed to entice coffee lovers with its assorted features that categorize different flavours and other items.
Buyers have the option to earn affiliate bonus by promoting products.
Buyers will be able to manage buyer panel where they can get records of all orders, affiliate bonus, and manage balances.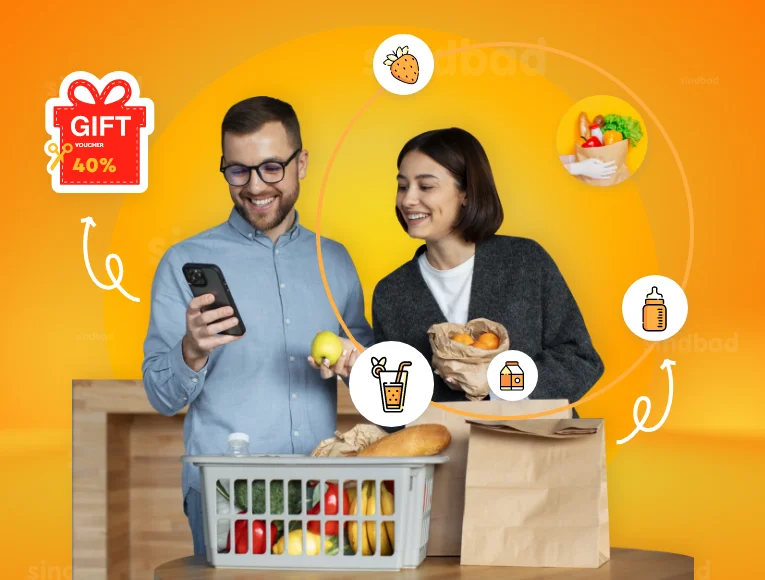 Sindbad
Sindbad is an on-demand grocery delivery app platform that rolls out the top line of features to connect users, delivery boys, and vendors with the aim to deliver daily essentials at the customer's doorsteps.
Users can configure the package by entering family members details.
Users can view packages matching with family configuration.
Our Enterprise Solution Development Process
Our amazing tech team follows a guided process to build business-specific solutions that help your organization to gain a competitive edge.
We understand your business needs and define strategies to identify the right solution for your business needs.
Visualizing the prototype and creating wireframes. Based on that we prepare a working design for the project.
By selecting the right tech stack, we build the solutions by integrating all the required features & APIs.
We perform various manual and functional testing practices, to ensure 100% bug-free solution delivery.
We deploy the project on a suitable platform or server. Additionally, offer maintenance service to make it bug-free.
Looking for Quality Engineering & Retail Manufacturing?
Hire our highly equipped developers' team to build customizable solutions that help in creating a powerful impact.
Contact Us
Empowering and Serving All Sizes of Clients
Our network of development teams caters from small-scale startups, and SMEs, to large-scale enterprises. We develop and deliver simplified solutions with new tech stack.
Startups

Our solutions for startup innovators act as an accelerator to growth, capability building, and other strategic imperatives.

SME's

Find the next vectors of growth to strengthen your operations with our end-to-end SME-specific solution offerings and digital expertise.

Enterprise

Innovate and scale flexibly with our integrated suite of software development offerings for large-scale enterprises.