Digital Product

Engineering Services

We design & develop digital solutions that comply with your industry standards and accelerate your business operations.

Get In Touch
Our Digital Engineering Service Offerings
Codiant is your digital product engineering services partner throughout the entire product development lifecycle right from ideation to market release and beyond.
Digital Product Consultation
Our tech consultants analyze your business needs and formulate strategies to build the aptest solution that benefits your business.
Software Product Architecting
Experts analyze your IT infrastructure & needs and utilize advanced tools & technologies to build scalable & robust software that offer smooth performance.
Product Experience Design
Our UI/UX experts understand business specifics and follow the latest industry trends to create an intuitive flow and responsive design.
Contextual Content Delivery
Our expert content creators deliver contextual content to enhance your product quality, generate brand awareness & build customer loyalty.
Product Prototyping
We leverage the latest market insights and research, we build software prototypes to validate, iterate & optimize to fulfil the software requirements.
Digital Product Development
Our developers leverage the latest technologies to build basic to advanced digital products and also build and scale the MVP to a full-fledged solution.
Quality Engineering
We follow rigorous quality engineering to eliminate any last-minute issues and equip the product to face competitors in the early phase.
Product Transformation & Re-Engineering
We leverage cutting-edge tools and technology expertise to upgrade your legacy software, re-engineer it, improve UI/UX, and boost ROI.
Product Support & Maintenance
We maintain your software and offer advanced support to keep your software secure and bug-free with modern features & updates.
Our Unique Expertise in Digital Product Engineering
We deliver unique solutions to meet your business requirements and possess expertise in building custom digital products.
Product Development
To deploy an outstanding solution, we follow a detailed product development process to build the custom product right from scratch.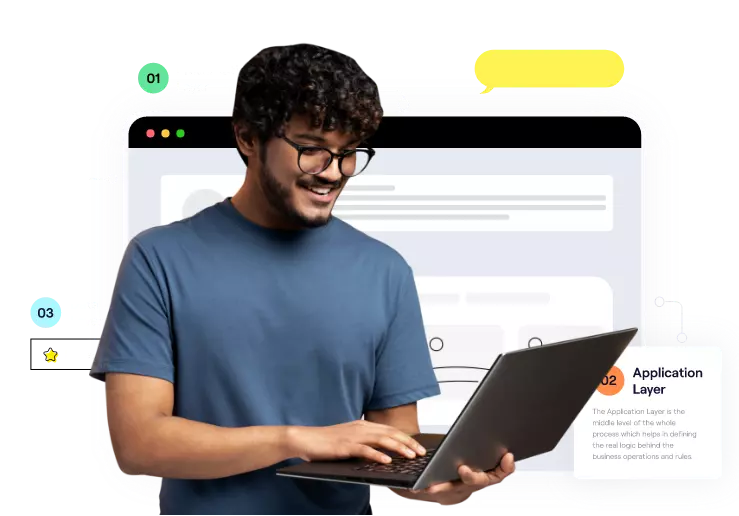 Product Modernization
To boost software functionalities & optimize the organization's performance, we modernize the product to gain the required efficiency.
Digital Product Engineering Process We Follow
Our developers use world-class tools & follow standard development processes to offer quality & maintain transparency with our clients.
We design the strategy that determines the points of business enhancement and clearly outlines the brand's USP and the impact it will make on customers' lives.
Research the competition
Define the business goals
Define features to meet business goals
We shape your app idea into a project by defining use cases and functionalities, and then preparing a product roadmap and designing. This helps us create a minimum viable product.
Structure the layout of functionalities
Wireframing & interactive prototyping
Information architecture & workflows
In this stage, the app designs start getting functional to build an MVP of a complete solution. We select the technologies and integrate features that make your app most desirable.
Define the technology stack
Development of an MVP
Front-end and back-end development
Here we make your app stable, secure, and bug-free. Our QA team produces test cases that help us to perform tests and track fixes.
User experience testing
Function, performance & security testing
Device and platform testing
We deploy your native iOS and Android app on their respective platforms like App Store and Google Play Store.
Prepare the metadata
Submission of the code to stores
Support & performance monitoring
To keep the product running without any glitches or security issues, we regularly update the product by introducing the latest functionalities and taking respective security measures without hampering the ongoing processes.
Regular updates & maintenance
Deploy changes
Monitor ongoing operations regularly
Why Choose Codiant for Digital Product Engineering?
By choosing us as your product engineering service provider, we are a committed tech differentiator that will maximize the success of your product and people.
Seamless UI/UX
We have an experienced team of UI/UX designers that can effortlessly blend user-centric impact, experience, and usability in the digital product.
DevOps Engineers
Our team of DevOps experts ensures the smooth development of the product by taking care of efficient testing, maintenance, and support.
Powerful Analytics
We exercise advanced analytics tools to filter out the details to monitor and manage the system's performance.
Robust Execution Framework
Our expert developers harness the power of designing, developing, and IP-driven accelerators to build advanced digital solutions.
Why Prefer Digital Product Engineering?
Digital Product Engineering supports innovative & user-centric product development that enhances customer experience & helps to remain competitive.
Innovative Products

Supports innovative product development that helps new business ideas to achieve their unique objectives.

Boost Efficiency

The customized digital product focuses on fulfilling core competencies which boost business operations & productivity.

High Scalability

It enables custom product development that supports businesses to design a futuristic and scalable product.

Enhance Flexibility

Businesses can build robust and scalable products by focusing on their core competencies and achieving business objectives.
Looking to unlock the potential of your digital product?
From concept to launch, we'll bring your vision to life. We develop smarter, more productive & efficient solutions that augment business values
Get in touch
Tools & Technologies We Prefer
The highly experienced and passionate team of Codiant is rewarded with unconventional tech wisdom. Here is the list of advanced technologies & tools we already use.
Mobile
Swift
Flutter
Kotlin
React Native
Ionic
Java
Objective-C
Front-End
JavaScript
Angular
ReactJS
Vuejs
Backbone.JS
Ember.JS
HTML5
CSS
Back-End
Laravel
NodeJS
Golang
Python
PHP
Meteor.JS
ExpressJS
Ruby on Rails
Magento
Design Tools
Adobe XD
Illustrator
Photoshop
Sketch
Figma
Invision
Zeplin
After Effects
Cloud & DevOps
AWS
Azure
Google Cloud
DigitalOcean
Docker
Heroku
Kubernetes
Database
MySQL
SQLite
Oracle
MongoDB
Firebase
Redis
PostgreSQL
DynamoDB
Let's Hear What Our Clients Say
Rewarded with 2500+ Customer Stories. See some of the amazing stories that distinguish us from the rest.
Working with Codiant has been an absolute game-changer for our grocery delivery start-up. Their expertise in developing both our front-end and back-end, along with the iOS and Android applications, has been exceptional. Highly recommend their services!

Ramiz Nathani
Co-Founder, Instafresh

Codiant delivered precisely what we needed, a top-notch website, with seamless film recollection. Their expertise exceeded our expectations, and we couldn't be more satisfied with the final result. Thank you, Codiant, for an outstanding collaboration!
Gezabel Perroti
Co-Founder, DISTRI7

Codiant has been our go-to partner for a while now. They've successfully handled several major projects. Among them, Autism Connect stands out as their greatest achievement. Their dedication and expertise are phenomenal. Highly recommended!
Catherine Kleins
Co-Founder, AUTISM WEST MIDLANDS

I have done a software project with Codiant which was a difficult challenge for both of us because of the language differences and the wide scope of work (web, IOS and Android). However, they have delivered the project as per...

Basim Albeladi
CEO, Labayh

Codiant team did a great job on helping us build our presence on iOS, Android and Web. The Codiant team is skilled and dedicated to delivering a product that exceeds requirements.

Michael Patchen
Founder, PadTime

Great company and great people. Worked through difficult requirements. Once they understand, they deliver.
Cliff Holsenbeck
Founder, Fantopias
Frequently Asked Questions
A digital product engineering service is an IT project development service, which involves the usage of a variety of hardware, complementing software and tools, and IT service solutions for designing and developing a user-centric product/solution.
A Product Engineer is a tech professional who handles the designing and development process of a commercial product. The product engineer works in association with the development team to turn a business into a marketable solution based on the latest market trends and industry research.
The six phases that guide the new digital product engineering process for small to medium-scale businesses are as follows:
Product Ideation, Design & Prototype Engineering, Development, Quality Assurance, Deployment & Customer Support, and Product Sustenance.
Digital Product Engineering Services and Custom Software Development Services both are almost the same but with a slight difference in the approach to developing the digital solution.
Custom software emphasizes that every software solution should fulfil the expectations and demands of the targeted end-user, provide a solution for the definite business challenge, and generate profit. Whereas, digital product engineering services deliver a commercial digital product with a revenue model that boosts employee efficiency, reduces costs and streamlines business operations.
No, both digital solutions follow the same development stages. The major difference can be witnessed in the approach followed to develop the software. The product engineers in digital product engineering services put their energy into building the user experience that can drive more profit.