About Fun1st
Fun1st is an interactive educational web application that comes with a little twist. The website is designed for elementary school teachers where they can assign daily goals to their students and upon completion of those goals, teachers can reward students using the virtual coins. These coins can be used by students to purchase and play the games on website. The website also allows teachers to monitor the behavior and view the performance of the students.
Client's Location

Norfolk, Virginia, United States

Development Time

05 Months

Target Users

Live sessions Education
Technologies Leveraged
We leveraged the strength of robust and secure technologies, tools, and frameworks used in the app/web to escalate the creation of new features and functionalities.
Redis

MySQL

Nginx

Laravel

Centos

Ubuntu
The Need
We all know the overlooked fact that the nature of motivation in kids comes only after rewards and gaming greed. Even, reports suggest that participation in games and activities increases the sense of engagement in students and attachment to the school, which often gives an academic boost.
Thus to give life to this underutilized fact, our client came up with an innovative idea of developing an educational website for elementary schools that lures students to complete the assignment in return for rewards in the form of virtual coins that can be used to purchase games online. To turn this idea into live working web software, team Fun1st joined hands with the Codiant team.
Client Goals
Fun1st is not like any other learning app, instead, it is an interactive and engaging platform that effortlessly persuades kids to study and learn. The website was aimed to accomplish the following goals:
App Objectives

Teachers should be able to create goals for the students and track their progress in the assigned time.
After successful completion of the assignment, teachers should be able to reward children in the form of virtual coins.
Students can use their earned coins to purchase the new course/game and avail benefits.
Students can connect with a teacher on text chats as well.
Mobile Visual Designs
Our UI/UX team developed hi-fi prototype after low-fi approval, through intuitive interfaces and aesthetically appealing layouts.
Web Visual Designs
To design visually captivating websites, our UX experts combined creativity and functionality to create a simple yet impactful interface that delivers the brand's message.
Development
The development team build the website from the scratch and ensure to build all the deliverables within the stipulated timeframe. Each stakeholder's platform is incorporated with the following functionalities to build the e-learning platform.
Quick Onboarding
The teacher can quickly log in and signup with an email id and password.
Track Performance
The teacher can monitor and keep track of each student's performance and other activities.
Student Details
The teacher can access the public details & the coins earned by students.
Assign Goals
The teacher can track students' progress and assign new tasks and goals accordingly.
Award Coins
The teacher can add the coins to the student's profile to purchase the game
Progress Report
The teacher can instantly prepare a periodic progress report of each student.
Sign In/Log In
Student can register & log in to the account with basic details.
Search Games
Students can search specific sports class lists to join the learning sessions.
Track Performance
Student can check their performance graph on weekly basis.
Find Goals
Students can find new assigned goals by the teacher and strive to fulfill them.
Join Classes
Students can instantly join the classes after purchasing them.
Purchase Games
Students can purchase games by using the available coins.
Sign In/Log In
Admin can access the account instantly just by entering the email id and password.
Teacher Management
Admin can track the performance, total count, and other activities of the registered teachers.
Student Management
Admin can track the details, performance, and activities of students.
Manage Coin
Admin can monitor the total coins awarded to each student and where it is used.
Manage Games
Admin can add/remove games and manage the flow of coins.
Generate Report
Admin can generate a report of each student, teacher, school, and total schools as well.
Project Outcomes: Evaluating the Impact
Fun1st has mesmerized kids with a unique learning experience. Codiant presented a fresh design to give wings to our clients' unique idea and turn it into a live working project and connect teachers and students in no time. With this fun-based learning process, time and location have become a far cry, and it has made the whole learning experience quite convenient and effortless.
An engaging learning experience for elementary school students.
Improved student performance and increased engagement
Facilitates seamless communication between teachers and students
Fun1st helped to track students' goals, ensuring that students stay on track and meet their targets.
Read More Case Studies
We extended our services to scale operations & services of our global clients. Team Codiant received much appreciation for quality solution offerings and successfully build a trustable relationship with each client.
ON-DEMAND DELIVERY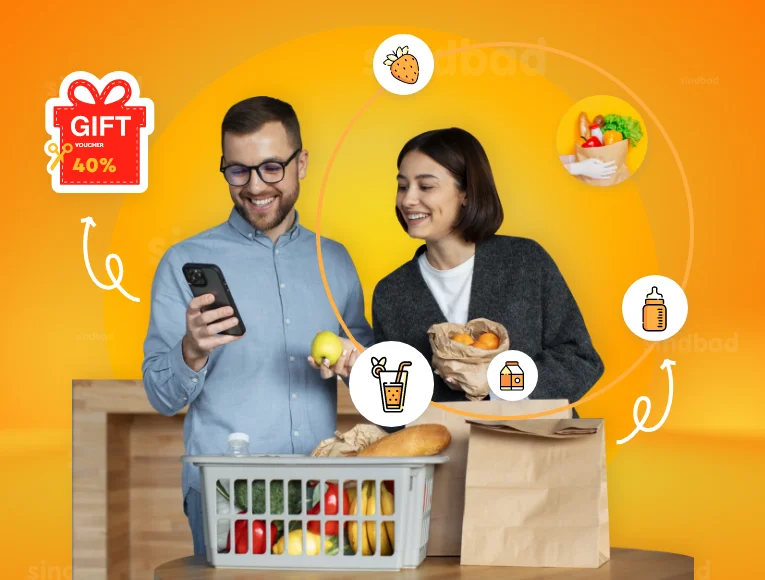 Sindbad is an on-demand grocery delivery app platform that rolls out the top line of features to connect users, delivery boys, and vendors with the aim to deliver daily essentials at the customer's doorsteps. Users can configure the package by entering family members details. Users can view packages matching with family configuration.
MEDIA AND ENTERTAINMENT
NoQ is a significant app to place orders of preferred items and get them delivered to your respective seat without standing in a long queue. Users can pre-book the order before entering the venue.  Users can check their order status, previous order history, and track their orders within the app.  With various offers and discounts, […]
ON-DEMAND DELIVERY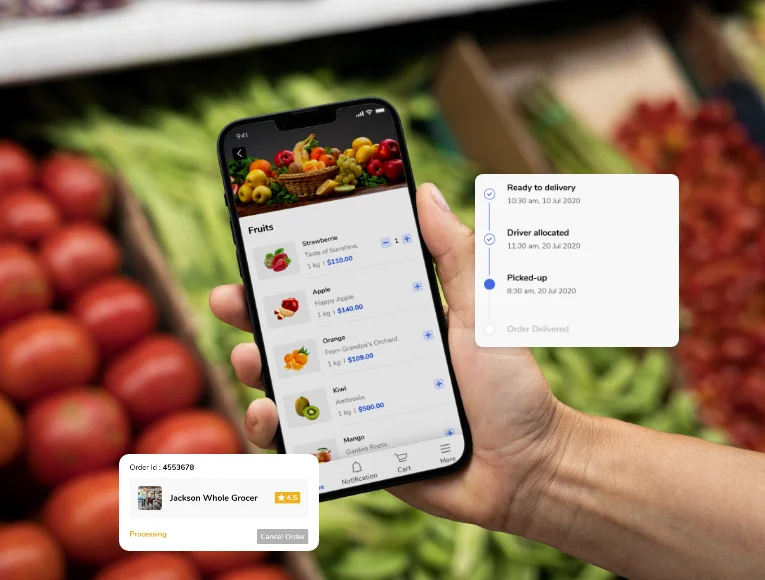 Vinedress is an on-demand grocery delivery application to order and deliver groceries from the nearest or preferred grocery stores. It is a well-managed app that can serve as a platform to take local and small grocery retailers' businesses online, automate their business and widen the business presence and reach.   Vinedress enables users to make online […]