CHANGE YOUR BUSINESS GAME
Top
Mobile App & Web

Development Company In

The UK

Designing the future of tech innovations. Our highly expert team will help in delivering exceptional solutions to modernize and accelerate business growth.

Consult with Our Experts
Explore Achievements
Technology Awards, Recognition & Accolades
12+

Years on the Market

450+

In-house Engineers

1200+

Successful Projects

150+

Clientele
Spotlight on Our Premier Clients
We are a well-known mobile app and web development company in the UK delivering excelling digital transformation services in many areas. Our high-performing team of developers, designers, and managers craft cutting-edge solutions to bring life to your ideas.
We follow the client-centric approaches that ensure custom solutions helped to drive custom innovation and success to all sizes of businesses worldwide.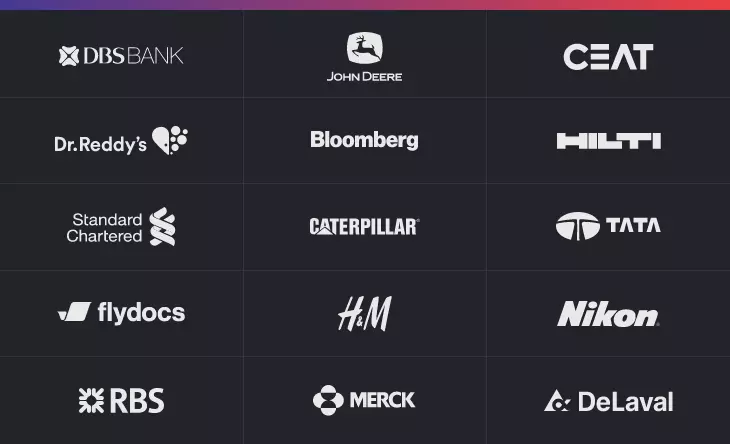 Our Mobile App and Web Development Services in UK
Explore Codiant's vast expertise in web & app development along with digital transformation and modernization. We offer a comprehensive range of services specially tailored to create a significant impact, flagging the way for a thriving future.
Mobile App Development Services in UK
Our mobile app development company provides a full range of robust & scalable mobile app development services. Our agile developers help in creating powerful Native Android, iOS, and Cross-Platform Apps having rich user experience leading your business to success. We deliver reliable and innovative mobile app solutions having a deep understanding of the latest technologies & trends.
Hybrid App Development

Wearable App Development

Progressive Web App Development

Cross-Platform App Development

Xamarin Development
Application Development Services in UK
Our application development services encompass the entire lifecycle of software development including consultation, coding, design, and deployment. We utilize cutting-edge technologies to deliver top UI/UX design with cross-platform compatibility to let your business agility soar to new heights.
Custom Mobile App Development

Web App Development

Extended Reality App Development

App Modernization Services

IoT App Development

Enterprise Content Management
AI & Automation Services in UK
Our high-impact AI & Automation services help in making your business more proactive, productive, and efficient. We offer services entailing AI consulting, development, and Machine learning solutions to optimize processes and improve decision-making abilities.
Machine Learning

Intelligent Automation

Deep Learning

Text Analytics

Natural language Processing

Computer Vision

Image Recognition

UiPath

Robotic Process Automation (RPA)

MLOPs Implementation

Face Recognition

Autonomous AI Agents

Generative AI

LLM as a Service

Cognitive Services
Data Analytics Services in UK
Our exclusive data analytics services include analytics services specially designed to identify patterns, and correlations, and make data-driven decisions. Businesses can gain a competitive edge using prescript, predictive, and data visualization services to improve efficiency and boost customer satisfaction.
Enterprise Data Warehousing

Data Advisory

Data Visualization

Data Governance

Data Science

Big Data Analytics

Data Migration

Big Data Implementation

Data Engineering

Snowflake
Cloud App Development Services in UK
Our cloud app development services include delivering faster time to market, simple management, higher scalability, and minimized cost. We deliver the best-fit solutions catering to specific business needs and allow businesses to leverage the maximum potential of the cloud strategy.
Cloud Implementation Strategy

Cloud Application Services

Cloud Consulting

Cloud Monitoring

Cloud Assessment

Cloud Modernization

Cloud Migration

Azure Cloud Services

SaaS Development
UI/UX Services in UK
Our UI/UX services focus on addressing the people-first, pleasant, and appealing needs of enterprises. Our process begins with research, analysis, and creating robust design architecture including user experience consulting, responsive web design, mobile app design, etc.
User Interface (UI) Design

Prototyping & MVP

UX Design & Wireframes

Proof of Concept (POC) Development

UI & UX Consulting

UI Testing

Visual Design

Branding Services

Interaction Design

Enterprise UX Design

Responsive Web Design

Website Redesign Services
IT Consulting Services in UK
Our IT experts will lead your IT journey to success. We guide you with everything right from improving business processes to technology strategy and planning to ensuring cybersecurity and mitigating risk. Leverage our comprehensive custom solution to transform your infrastructure and get the best returns on investments
Microservices

Digital Commerce

Salesforce

Enterprise Mobility

Custom Web & Mobile App Solutions

Cloud & Data Migration Services

IT Strategy & Planning

Security Risk Assessments
Quality Assurance & Testing Services in UK
Our quality assurance services include a wide array of services like test planning & strategy, regression testing, functional testing, and performance testing. We aim at performing automated or manual checks to ensure higher security, functionality, performance, and usability of the product.
Usability testing

Functional testing

Test Consulting

Performance testing

Security Assessment

Security testing

QA outsourcing

Test automation

QA consulting
Digital Marketing Services in UK
Our digital marketing services encompass data-driven strategies that focus on enhancing brand visibility and optimizing ROI. We excel in services right from SEO, and PPC to targeted social media marketing and content creation to drive value and optimize social media campaigns. Effectively reach the target audience and engage huge wide in the digital landscape.
Online Reputation Management (ORM)

Conversion Rate Optimization (CRO)

Web Analytics

Mobile Marketing

Video Marketing

E-commerce Marketing
Industry Specific Mobile App & Web Development Services
We serve a full range of industrial services that support various business needs across the entire ecosystem and accelerate growth by focusing on core business.
Explore Our Portfolio
Customer Experience is everything! We design & create solutions by spotting customers' actions, emotions, and unmet needs. We make enterprises that impact lives.

?>
Frequently Asked Questions
The cost of developing a mobile app or website depends on multiple factors depending on the product requirement. The factors range from complexities, number of features, platform, developer's location, and development approach. Connect with our team to get a ballpark figure as per your business needs.
We have an experienced team of mobile app and web developers who have robust skills and a good knowledge of the latest trends and technologies.  With their expertise in mobile app and web development, Codiant offers tailor-made solutions aligning with specific business needs and branding aspects.  
Yes, our IT experts specialize in providing third-party integration services to ensure better functionalities, enhanced user experience, and improved efficiency. Whether you need payment integration services, social media API integration, analytics tools integration, etc. our team will assure you secure and smooth integration that aligns with business goals and specific needs. 
Our developers take care of your product at every stage of development and post-development. Once the project goes live, our developers keep checking on the performance using high-level advanced tools. We aim to fine tune your product so that it aligns with your business needs and delivers the best results.  
Our team follows a systematic change management process that keeps the client informed at every stage. We conduct regular discussions and meetings to ensure that we are on the same page. 
What Our Clients Say
Read the voices of trust, satisfaction, and motivation helping us to navigate our next innovation.
Working with Codiant has been an absolute game-changer for our grocery delivery start-up. Their expertise in developing both our front-end and back-end, along with the iOS and Android applications, has been exceptional. Highly recommend their services!

Ramiz Nathani
Co-Founder, Instafresh

Codiant delivered precisely what we needed, a top-notch website, with seamless film recollection. Their expertise exceeded our expectations, and we couldn't be more satisfied with the final result. Thank you, Codiant, for an outstanding collaboration!
Gezabel Perroti
Co-Founder, DISTRI7

Codiant has been our go-to partner for a while now. They've successfully handled several major projects. Among them, Autism Connect stands out as their greatest achievement. Their dedication and expertise are phenomenal. Highly recommended!
Catherine Kleins
Co-Founder, AUTISM WEST MIDLANDS

I have done a software project with Codiant which was a difficult challenge for both of us because of the language differences and the wide scope of work (web, IOS and Android). However, they have delivered the project as per...

Basim Albeladi
CEO, Labayh

Codiant team did a great job on helping us build our presence on iOS, Android and Web. The Codiant team is skilled and dedicated to delivering a product that exceeds requirements.

Michael Patchen
Founder, PadTime

Great company and great people. Worked through difficult requirements. Once they understand, they deliver.
Cliff Holsenbeck
Founder, Fantopias