Android App

Development Services

Codiant's modernized Android app development services deliver unmatched business value that drives growth at every stage.

Hire Our Developers
Our Android App Development Services
Digitalize your business utilities with our innovation-led services.
Custom Android App Development
We deliver scalable, cloud-ready, and intuitive Android apps perfectly aligned to your business needs. Manage and monetize the whole customer lifecycle in an app designed with a customized look and feel.
Hybrid Android App development
Leverage our high-performance, robust, and scalable Android app development services customized to provide exceptional user experiences and seamless performance.
Enterprise Android Apps
Our developers specialize in creating enterprise-level Android apps to target a large user base. We use agile methodology for developing enterprise apps that can be seamlessly scaled and expanded.
Android UI/UX Design Services
Hailed for developing exceptional user-centered designs, you can count on us for the most interactive and unique Android UI. Our designers are recognized widely to build intriguing and dynamic UI designs.
Android Widget Development
Extend your app's functionality without disturbing the core of the app. Our Android developers create amazingly creative widgets or UI elements that are intuitive and interactive.
Hire Android Developer
Our team helps to optimize performance and leverage the power of prevalent frameworks. Hire our expert and certified Android app developers for your ongoing & upcoming projects.
Android App Modernization
You won't be able to achieve goals if your app is outdated and running on older design versions and technology. At Codiant, we help you enhance efficiency and speed to market with our future-proofed Android app modernization services.
Android App Consulting
Are you looking to discuss the specifics of the project with our qualified team? Hire our expert team of Android app consultants to create a memorable customer experience with an exceptional response.
Android Apps Testing
Ensure flawless user experiences with rigorous Android app testing. Our dedicated team of Quality Analysts identifies and resolves issues, delivering high-quality, reliable apps.
Experience Seamless Features to Capture User's Interest
Easily simplify the hassle of what your customers want. Enabling you to deliver a fully immersive experience with our bundled set of features.
Fast Loading Time
Streamline user journey through the app by ensuring seamlessly fast and easy working of the functions whenever tapped by users.
Immersive User Interface
Every design element allows users to live and breathe through the app by limiting room for intuitive, engaging, and user-friendly UI.
In-App Payment Gateway Integration
To ensure ubiquitous access, wider market reach, and robust revenue generation, we offer in-app payment gateway integration.
Process We Follow to Develop A High-Performance App
We follow Agile approach. From ideation to wireframing, from market research to app development- it benefits our clients with rapid development cycle.
You've got an app idea; we propose questions, seek details and create a user story. This user story helps us identify the features and unlock the basic navigation pattern.
We create wireframes and interactive low-fidelity and high-fidelity prototypes for brainstorming and planning. This helps us to identify problems before they arise.
This is the stage where our designers will make stylistic choices to represent colors, fonts, design elements and micro interactions at its best. And to design it, user empathy is what sets us apart.
We follow agile development process – short sprints- with a timebox of max 2 weeks each. This lowers the scope of daily discussions and delivers quality-rich features.
For your review purpose, we set up the app for usability testing within a limited group. This testing helps us in identify bugs and gaps in the end product.
We handle the entire Play Store app submission process including the app listing, description, and more. On the basis of proposal, we also offer App store optimization services.
Why Codiant Is Your Best Choice for Android App Development?
With Codiant, you embark on a unique approach to transforming bold business ideas. Our efficiency and expertise are the keys to delivering better digital footprints.
Domain-Experienced Android Developers
Our dedicated team is chunked as per industry specialization to ensure our clients get optimized apps supported by key trends.
Flexible Hiring Models
We are open to any and every type of hiring model whether it is fixed price or time and material pricing.
100% Transparency
We keep all our development phases transparent and send weekly updates to our clients for testing and seeking approval.
Quality Solutions
Our team works diligently to deliver excellent mobile app solutions that meet client expectations by making multiple quality checks.
Reduced Operational cost
We follow industry standards and allow you to leverage the best pool of talent by staying within budget.
Proven Track Record
We have a solid track record of successfully delivering Android mobile applications for 15+ years in a diversified industry base.
Discover Our Way to Impactful Work
See our product development journey helping our clients open new opportunities and drive growth. Our solutions are conditioned to your customers' voices.
Zinglin- A Short Video Creating Social Media App
Zinglin is an online social media app platform that allows users to create, upload, and share short, entertaining videos. The platform enables a unique feature for the users to earn reward points on their uploaded videos based on the number of likes and shares.
Create entertaining videos displaying great talent.
Add animations and effects to the videos.
Airmove- An On-Demand Logistics Delivery Application
An on-demand logistics delivery application that makes the delivery of items easier, faster, and safer for customers. The app helps customers move their stuff from one place to another by availing the trucker's services.
The driver can view and calculate fuel charges, the weight of goods, toll charges, and other things included in the distance covered.
Customers can also track and manage their deliveries and make payments online- all just in a few taps!
Monay- A Digit Wallet App Solution
Monay is a Digital Wallet that serves flexible and cashless solutions for peer-to-peer money transfers and retail payments. It allows users to make instant digital payments to other retailers or businesses.
Users can easily register and log in to their account with an email id/phone number and password.
Users can link their bank account by adding the required details and following the steps accurately.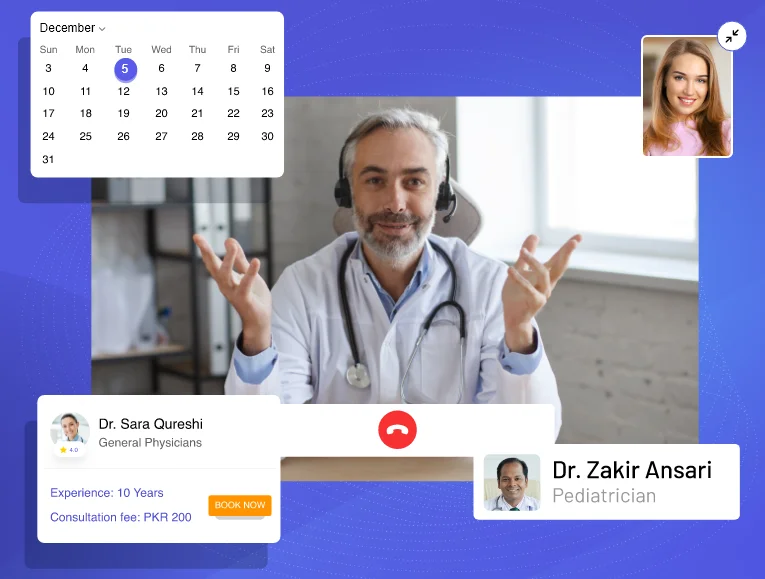 Click Drs. - A Smarter GDPR Compliant Telemedicine App
Creation of a SaaS for Booking and Managing Online Medical Appointments. Providing 24/7 online access to video and audio consultations of general practitioners and clinicians.
Development of the SaaS for providing and receiving telecare services
Providing 24/7 online access to video and audio consultations of general practitioners and clinicians
Benefits to Drive Value
Shape your business objectives by carefully leveraging our emerging and innovative network association. With the best technologies, we help you move thoughtful ideation strategies forward.
Benefit from the vast Android user base, reduced development expenses, and increased revenue potential for your business. Android apps ensure low investment while offering sticky user engagement.
Get your app up and running on Android devices in no time. Android app development provides rapid development with faster deployment, allowing you to reach your target audience quickly.
Expand your business effortlessly with Android app development. Seamlessly integrate with the Android ecosystem, including smartphones, tablets, wearables, and Android TV, while building versatile mobile applications.
Keep your business protected with Android's in-built security features. Helping your app against malware and viruses, the Android app is competent enough to keep your app safe and reliable throughout its lifecycle.
Give your business the added boost with Android's extreme customization features. Its flexibility to align with your changing business requirements help you achieve your long-term business goals.
Deliver Frictionless Customer Experience Effortlessly
We are known to offer quality deliverables, values, and high-tech Android app solutions. From business ideation to product deployment, we keep your app top-notch with the latest industry perspectives.
Get Consultation
Built on the Top of Technologies
For developing your app, we use trending technologies backed by a robust suite of tools and techniques.
Languages
Java
Kotlin
Database
SQLite
Toolkit
Android Studio & Android Developer Tools
SDK
Android SDK
Frequently Asked Questions
We respect the privacy and confidentiality of our client's project. We sign an NDA non-disclosure agreement with our clients just before we take the project development charge to ensure your information and idea are completely safe and secure with us.
Yes, we have a flexible hiring model dedicated, fixed, hourly, and on-site. Once we know your project's requirements; we can suggest the best-suited model.
Generally, the duration of the project depends upon the complexity of the app and the number of features you want in the app. But on average, it takes at least 3 weeks to create a basic enterprise-level app.
The contributing factors that decide the app development cost are the Platform chosen, UI /UX designing, no. of complexities involved, APIs, and more. To know about the estimated price of your project, kindly send us your requirements and we will get back to you shortly.
Yes, you will be assigned full ownership of the source code. The mobile app solution and its code will belong to you.
Yes, we have a dedicated digital marketing team that provides an entire spectrum of services like app store optimization (ASO), AdWords/paid marketing, content marketing, affiliate, influencer, and email marketing.