About 24/7 Fitness App
24/7 Fitness is an online fitness website and mobile fitness application for Android and iOS platforms that offers fitness enthusiasts reasonable, no-contract 24-hour gym memberships. The memberships provided by 24/7 Fitness gives users the ability to access free classes and use premium equipment across the UK.
The personal trainer app is designed to work around users' goals, keep users encouraged with its engaging UI and professional instructor's support and skills.
Client's Location

UK

Development Time

06 Months

Target Users

Fitness enthusiasts, health-conscious individuals, active lifestyle supporters
Technologies Leveraged
We leveraged the strength of robust and secure technologies, tools, and frameworks used in the app/web to escalate the creation of new features and functionalities.
Laravel

PHP

MySQL

React Native

Swift

JavaScript
Identifying the Client Needs
Fitness is all thing commitment, passion, discipline, and consistency. But all these assets come to life only when there is affordability, a dedicated trainer to push your limits, and accessibility to workout anytime, anywhere. Our client emphasized this understated problem often not addressed by many fitness gyms out there and decided to develop a web and app that rectifies this issue and allows users to workout anytime with full guidance as they are open 24/7.
Client Goals
The goal of our client was to develop an ultimate fitness app for individuals looking for a simplified platform where they can search fitness classes based on their interests, book classes, purchase memberships, gift memberships and connect to personal trainers. The memberships will allow clients to access gyms, free classes, and equipment across the UK with full ease at cost-effective rates.
App Objectives

Enable user with flexible workout scheduling.
Diversified workout plans.
Wearable sync for smart devices.
Offer better subscription plans.
Quick and effective user-interface.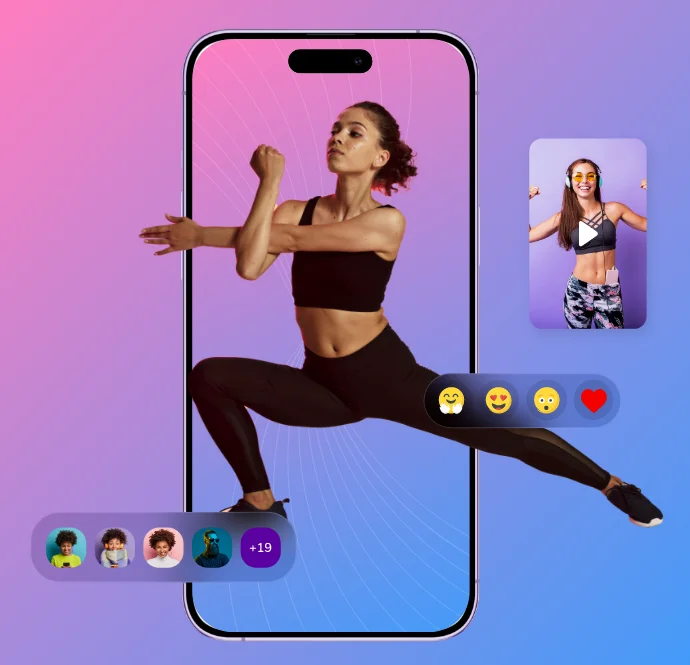 Mobile Visual Designs
Our UI/UX team developed hi-fi prototype after low-fi approval, through intuitive interfaces and aesthetically appealing layouts.
Web Visual Designs
To design visually captivating websites, our UX experts combined creativity and functionality to create a simple yet impactful interface that delivers the brand's message.
Development
Our development process was broken down into sprints based on feature sets. Our front-end, back-end and design team partnered closely with the client to bring the app to market. The back-end team built a mobile fitness application that exists for both Android and iOS devices and a web app that included the following functionalities:
Brand Identity
A metro style and modern UI/UX design resembling the interior of their Gym chain in the UK.
Membership Program
Users can purchase memberships and gift memberships to other users.
Online Payment
Users can make payments through multiple payment modes via credit and debit cards and net banking.
Secured Checkin
PIN generation for the accessibility/entrance in the GYM.
Search Availability
Users can search and see the availability of seats in the classes.
Book Classes
Users can book classes online or come in the waitlist category.
Access Blogs
Users can access public and private blogs and gain fitness insights.
Contact Trainer
Users can contact personal trainers through email/mobile number.
Send Inquiry
User can send inquiries to gym owners and get response in real-time.
Project Outcomes: Evaluating the Impact
With a convenient user interface having custom icons and original onboarding illustrations today, 24/7 Fitness is one of the predominant fitness apps in the UK. Not only has the app streamlined and facilitated online class booking but our team has created a platform for users to interact with other fitness enthusiasts or trainers as well. This social aspect of the 24/7 Fitness platform has allowed them to grow at a more rapid rate than similar competitors in the industry.
The 24/7 fitness offers increased convenience and accessibility to users, with easy access to workouts, exercise routines, and training plans.
With potential health benefits, including weight management, increased strength, improved cardiovascular health, and reduced stress, this app is highly beneficial.
By enabling users to connect with various communities and providing social support, this app enhances users' motivation and accountability.
By eliminating traditional gym hours, 24/7 fitness allows users to exercise at their preferred times, making it easier to participate in fitness activities.
Read More Case Studies
We extended our services to scale operations & services of our global clients. Team Codiant received much appreciation for quality solution offerings and successfully build a trustable relationship with each client.
BANKING, FINANCE & INSURANCE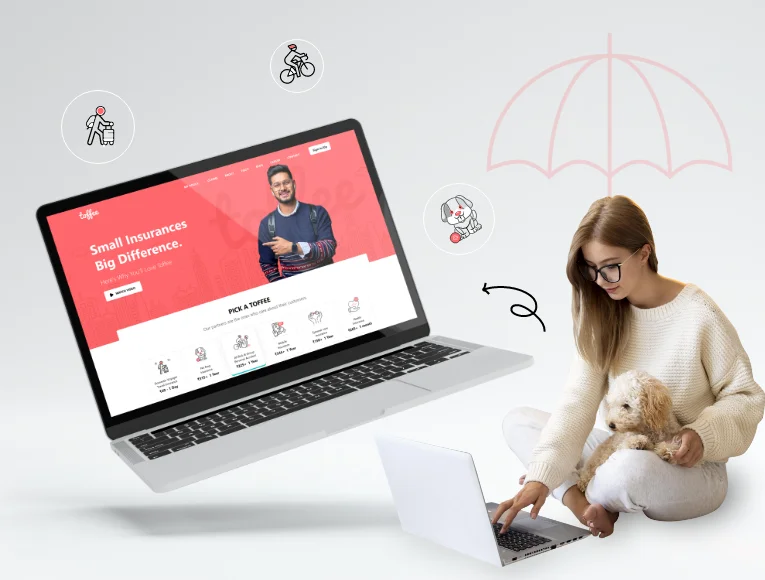 Toffee Insurance is a user-friendly, secure platform for cost-effective coverage of small & valuable possessions.
MEDIA AND ENTERTAINMENT
Dealbox is a trailblazing entertainment app designed to revolutionize the cinema experience by seamlessly integrating advertisements with personalized offers. Offer seamless app interaction between the users and the brands. An extensive, unified responsive app platform is helping brands leverage business growth from ad conversions.
DIGITAL MARKETING
Cosmetic Choice is a leading healthcare marketplace for beauty and wellness services, committed to safety and client satisfaction. From cosmetic surgery to skincare, the platform covers everything under one roof.  Build a robust subscriber base by offering valuable content to improve customer retention.  Enhance social media engagement and expand brand presence online, driving growth and […]