DRIVE HIGHER ROI
Ultimate App & Web

Development Services In

Saudi Arabia

Start your custom app & web development journey in Saudi Arabia with our transformative team. Achieve digital excellence with us!

Consult with Our Experts
Explore Achievements
Technology Awards, Recognition & Accolades
12+

Years on the Market

450+

In-house Engineers

1200+

Successful Projects

150+

Clientele
Showcasing Our Leading Clients
Codiant, a top digital transformation company in Saudi Arabia, offers customized IT software solutions worldwide. Our skilled team of app and web developers delivers game-changing solutions using advanced technologies across industries.
With a successful history in sectors like healthcare, fintech, e-commerce, and logistics, real estate and more, Codiant is the ideal option for app and web development services in Saudi Arabia.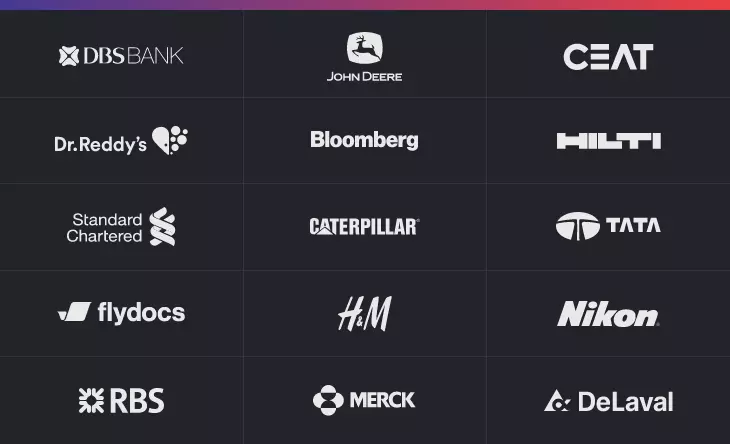 Our Service Offerings
Discover the exceptional expertise of Codiant in web and mobile app development, as well as digital transformation and modernization, tailored specifically for our valued clients in Saudi Arabia. Empower your business with our impactful services.
Mobile App Development in Saudi Arabia
As a comprehensive mobile app development service provider, we specialize in creating exceptional Native Android, iOS, and Cross Platform Apps, tailored specifically for our esteemed clients in Saudi Arabia. Our team of highly skilled professionals ensures flawless functionality, captivating UI designs, and exceptional performance, empowering your brand to thrive in the ever-evolving digital landscape.
Hybrid App Development

Wearable App Development

Progressive Web App Development

Cross-Platform App Development

Xamarin Development
Application Development
Our expertise lies in bespoke app development, providing flawless UI/UX design and seamless cross-platform compatibility. By utilizing our API development and integration skills, businesses can surpass their competitors in the market.
Custom Mobile App Development

Web App Development

Power Platform App Development

E-Commerce Development

Extended Reality App Development

App Modernization Services

IoT App Development

Enterprise Content Management
AI & Automation
Discover our AI & Automation services: inclusive consultation, expert development, and maintenance of futuristic AI technology. Our expertise in NLP, ML, and other AI-driven technologies enables intelligent solutions that automate and optimize your business for increased profitability.
Machine Learning

Intelligent Automation

Deep Learning

Text Analytics

Natural language Processing

Computer Vision

Image Recognition

UiPath

Robotic Process Automation (RPA)

MLOPs Implementation

Face Recognition

Autonomous AI Agents

Generative AI

LLM as a Service

Cognitive Services
Data Analytics
Unleash the true potential of data with our extensive data analytics services, delivering valuable insights to help you make informed decisions and capture unparalleled opportunities for growth. We support you in harnessing the power of data to elevate your business to new heights of success.
Enterprise Data Warehousing

Data Advisory

Data Visualization

Data Governance

Data Science

Big Data Analytics

Data Migration

Big Data Implementation

Data Engineering

Snowflake
Cloud App Development
Our Cloud Development Expertise focuses on developing and designing software applications that seamlessly operate on cloud-based platforms. With our flexible, scalable, and cost-effective solutions, we assist organizations in various industries in enhancing their adaptability.
Cloud Application Services

Cloud Consulting

Cloud Monitoring

Cloud Assessment

Cloud Modernization

Cloud Migration
UI/UX Services
With a customer-centric approach, our UI/UX solutions are designed to deeply understand the needs, perspectives, and actions of users. We initiate the process with comprehensive user research and analysis to establish an efficient information framework. This approach boosts usability, accessibility, and user experience, ensuring valuable product delivery to clients.
User Interface (UI) Design

Prototyping & MVP

UX Design & Wireframes

Proof of Concept (POC) Development

UI & UX Consulting

UI Testing

Visual Design

Branding Services

Interaction Design

Enterprise UX Design

Responsive Web Design

Website Redesign Services
IT Consulting
Tap into the true potential of IT Consulting with our expertise. We provide a wide range of support services, including business process enhancement, technology strategy formulation, cybersecurity, and risk management. Our comprehensive solutions are customized to transform your software infrastructure, enabling you to maximize its potential and achieve rapid ROI.
Microservices

Salesforce

Custom Web & Mobile App Solutions

Cloud & Data Migration Services

IT Strategy & Planning

Security Risk Assessments
Quality Assurance & Testing
Discover our all-encompassing QA & testing solutions, covering test planning & strategy, functional testing, performance testing, and regression testing. With our expertise in evaluating software applications, we optimize performance, identify defects, and validate functionalities, ultimately enhancing the user experience.
Usability testing

Data Quality Assurance

Functional testing

Test Consulting

Performance testing

Security Assessment

Security testing

QA outsourcing

Test automation

QA consulting
Digital Marketing
Maximize the power of digital marketing in Saudi Arabia with our data-driven strategies, aimed at enhancing ROI and boosting brand visibility. From expert SEO techniques to precise social media advertising, our innovative approach guarantees the success of your business in the rapidly evolving digital landscape.
Online Reputation Management (ORM)

Conversion Rate Optimization (CRO)

Web Analytics

Mobile Marketing

Video Marketing

E-commerce Marketing
Industries we serve
We serve a full range of industrial services that support various business needs across the entire ecosystem and accelerate growth by focusing on core business.
Explore Our Recent Work
Customer Experience is everything! We design & create solutions by spotting customers' actions, emotions, and unmet needs. We make enterprises that impact lives.

?>
Redefining Stress-Free

Package Delivery

Beeptab is a platform helping deliver packages to customers. The mobile application provides an efficient, secure, and convenient package delivery solutions for both individuals and businesses. Users can check the status of their package delivery through live GPS tracking system. Users get notified about order confirmation, estimated delivery time, etc.

View Project Details
Learning At Ease,
Anywhere, Anytime
Taqwea is a platform that connects students with specialized tutors through digital learning remotely from anywhere worldwide providing access to gaining skills and learning. Students can instantly book any tutor classes of their choice and recommend other students as well by sharing referral code. The tutor could track the details of all the students that […]
View Project Details
Your

One-Stop Shop

for Beauty & Personal Care

Kunooz is a leading Beauty and Personal Care e-commerce website platform exclusively available for the UAE audience. The e-commerce store has a great variety to offer to its customers that one can think of.   Easily explore the platform and quickly find the right product.  Send order details and status updates through email and SMS. 

View Project Details
Frequently Asked Questions
The mobile app or web development process involves planning, wireframing, designing, coding, testing, and launching, ensuring a seamless and efficient app or website development experience.
To ensure that the app or website is user-friendly it is important to prioritize user experience and design by conducting extensive user research, creating intuitive navigation, and implementing visually appealing graphics for an engaging UI/UX design.  
You can employ industry-standard security measures, including data encryption, secure authentication, and regular vulnerability assessments, to safeguard sensitive data and ensure the utmost protection. 
The cost of hiring a website development company in Riyadh varies depending on the scope and complexity of the project. We recommend reaching out to our team for a customized quote and detailed cost analysis. 
Digital transformation in Saudi Arabia can benefit your business by providing opportunities for increased efficiency, automation, improved customer experiences, expanded reach, and enhanced competitiveness in the digital landscape. 
What Our Clients Say
Read the voices of trust, satisfaction, and motivation helping us to navigate our next innovation.
Working with Codiant has been an absolute game-changer for our grocery delivery start-up. Their expertise in developing both our front-end and back-end, along with the iOS and Android applications, has been exceptional. Highly recommend their services!

Ramiz Nathani
Co-Founder, Instafresh

Codiant delivered precisely what we needed, a top-notch website, with seamless film recollection. Their expertise exceeded our expectations, and we couldn't be more satisfied with the final result. Thank you, Codiant, for an outstanding collaboration!
Gezabel Perroti
Co-Founder, DISTRI7

Codiant has been our go-to partner for a while now. They've successfully handled several major projects. Among them, Autism Connect stands out as their greatest achievement. Their dedication and expertise are phenomenal. Highly recommended!
Catherine Kleins
Co-Founder, AUTISM WEST MIDLANDS

I have done a software project with Codiant which was a difficult challenge for both of us because of the language differences and the wide scope of work (web, IOS and Android). However, they have delivered the project as per...

Basim Albeladi
CEO, Labayh

Codiant team did a great job on helping us build our presence on iOS, Android and Web. The Codiant team is skilled and dedicated to delivering a product that exceeds requirements.

Michael Patchen
Founder, PadTime

Great company and great people. Worked through difficult requirements. Once they understand, they deliver.
Cliff Holsenbeck
Founder, Fantopias