About OpenOffice
OpenOffice is an e-learning online app where mentor and mentee can connect and conduct live sessions for some of the specific industry topics and areas like raising capital, music producing, marketing, building teams, real estate, product-market fit, etc. The app is specially designed for entrepreneurs, students, hustlers, etc. where they can enroll themselves to get mentoring from the top global industry leaders via one-on-one video sessions that eventually support them to grow their businesses.
Client's Location

USA

Development Time

05 Months

Target Users

Mentors, Students, Entrepreneurs and Interns
Technologies Leveraged
We leveraged the strength of robust and secure technologies, tools, and frameworks used in the app/web to escalate the creation of new features and functionalities.
Laravel

PHP

React Native

Swift

HTML5

CSS
Identifying the Client Needs
The baggage of a huge gap that cements the connection between experience and learning of mentors and mentees traveled in the mind of our client for quite a long. Because a beginner (entrepreneurs, hustlers, and students) always seek an expert guide and support to validate their notions, doubts, queries, etc. our client's well-researched thesis identified the development of a eLearning app that provides a platform to both the parties to carry out energizing interactions filled with wisdom and action-oriented tips. That could further help hustlers/entrepreneurs nurture their businesses at a greater scale.
Client Goals
For the development of OpenOffice, our client pushed the envelope to include almost all the prerequisite features that could up the game of mentor and mentee connection and go beyond simple collaboration to help mentees' gear up smarter in the field of entrepreneurship. The overview of the features he looked to develop is here:
App Objectives

A mentee should be able to explore/join/schedule the live session
Enable mentee to reset payments options and check transactions
Provide easy access to a mentor to explore one on one session details and view/manage/create group sessions
Make it feasible for a mentor to check total earnings
Mobile Visual Designs
Our UI/UX team developed hi-fi prototype after low-fi approval, through intuitive interfaces and aesthetically appealing layouts.
Web Visual Designs
To design visually captivating websites, our UX experts combined creativity and functionality to create a simple yet impactful interface that delivers the brand's message.
Development
Our back-end team worked upon the mobile app development and concluded over a solution that supported the following features;
Register/Login
Register or Login with email id & password, along with some personal details.
Mentee Profile
All personal details, industries, sessions, company name, etc. can be found here.
Explore Live Session
Mentee see a list of all the ongoing sessions, whether subscribed to the session or not.
Upcoming Session
Users can find the complete list of all the upcoming sessions and other details regardless of their subscription.
Mentors
The list of available mentors, their expertise, and other details will appear.
Join Live Sessions
Users can join live sessions by making instant online payments and checking other details.
Session Detail
User can check out session mode (audio or video), dates, mentor name, time, duration, price, etc.
Participants
During the session, a list of the number of participants, names, images, and industries will appear, or can invite participants too.
Search
Find other mentees, mentors, sessions, industries, etc.
Schedule Personal Session
Mentee can schedule a one-on-one session with the mentor on available time slots and dates.
Notification
User will receive reminder emails and in-app notifications.
Online Payment
Multiple methods of secured online payment are available where user can save, edit, or delete card details.
Transaction Details
List of all the previous transactions on different sessions, date and time, and other details can be seen.
Contact Support
User can seek assistance from support staff for any query or complaint.
Feedback
Mentee can submit their feedback, reviews, and ratings based on their experiences.
Register/Login
Easy registration or login with email id & password, along with some basic details.
Mentee Profile
All personal details, industries, company name, experience, description/bio, contact, etc. can be managed.
1-on-1 Sessions
It includes list of all 1-on-1 sessions, along with canceled, and upcoming sessions, along with time, date, duration, etc.
Create Sessions
Mentor can create group sessions on specific dates and times and can invite mentors, past mentees, and contacts.
Group Sessions
List of all group sessions, canceled, and upcoming sessions can be found here.
Start Group Session
Mentor can view participant's list details and can accept or reject the call, raise hand for a query.
Participant List
Mentor can manage participant's lists in all sessions, along with invited mentee and mentors details.
Session Join Request
Mentor can accept or reject mentees' requests to join the session by checking their details.
Search
Find registered mentees, mentors, sessions, session results, etc.
Notification
Mentor will receive reminder emails and in-app notifications.
Earning
Mentor can check total earnings, received, and pending funds details.
Payment Setting
Mentor can add, edit, or update their bank account details.
Project Outcomes: Evaluating the Impact
The Openoffice platform with its fluid app flow awakened the oneness of learning. The app's simplicity and features-pack radiated the sea of knowledge that's now easy to access. Both Mentor and Mentee are now able to enjoy the flexibility and convenience of seeking and inculcating words of wisdom.
The mentee got a large pool to choose a perfect mentor for them and similarly, the mentors got a chance to nurture a good number of aspiring entrepreneurs. Consequently, helping the startup owners gain the required knowledge to achieve their anticipated goals.
OpenOffice enables users to access high-quality education to learn from top educators around the world.
Users get to participate in live sessions, allowing them to pursue education in their busy schedules.
OpenOffice offers real-time collaboration with their peers that encourages teamwork among users.
Read More Case Studies
We extended our services to scale operations & services of our global clients. Team Codiant received much appreciation for quality solution offerings and successfully build a trustable relationship with each client.
RECRUITMENT
NED2 is an online recruitment platform solution built to offer staff recruitment services to renowned companies and businesses. The web platform facilitates seamless company registration and enables efficient candidate search for staffing needs. Users can view and manage active jobs, shortlisted candidates search by keyword, location, etc. Users can view and manage suggested candidates, the […]
HEALTHCARE, TELEMEDICINE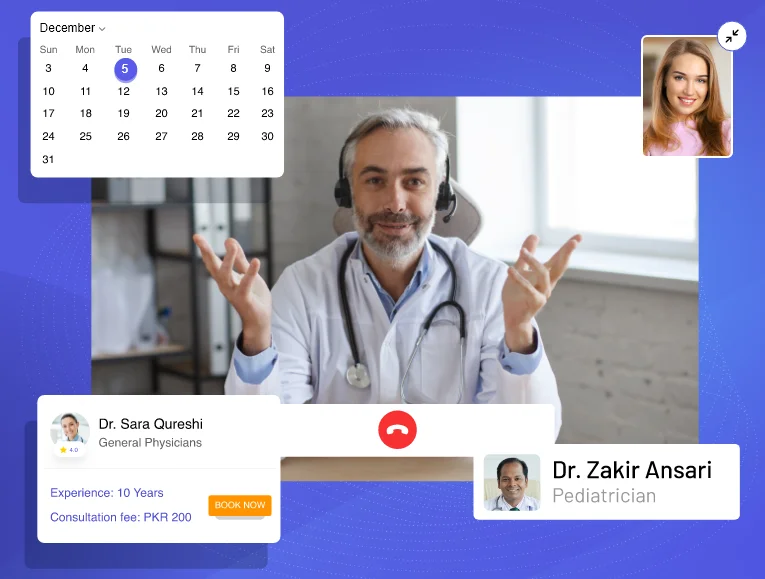 Creation of a SaaS for Booking and Managing Online Medical Appointments. Providing 24/7 online access to video and audio consultations of general practitioners and clinicians. Development of the SaaS for providing and receiving telecare services Providing 24/7 online access to video and audio consultations of general practitioners and clinicians
DIGITAL MARKETING
Pulled is an exciting gaming app that revolves around thrilling trick challenges for skateboarding, scootering, and biking games. User can participate or create challenges and become the ultimate judge and jury.  Cross-promotions to improve reach & increase installs.  Drive app downloads and attract potential riders in USA and Canada.