DREAMING OF HUGE RETURNS?
Get
Top-Notch

App & Web
Development Services

In Canada.

Get custom mobile app & web development in Canada. Our exceptional team
delivers industry-changing solutions. Enhance your business digitally with us!

Consult with Our Experts
Explore Achievements
Technology Awards, Recognition & Accolades
12+

Years on the Market

450+

In-house Engineers

1200+

Successful Projects

150+

Clientele
Spotlight on Our Premier Clients
Codiant is a leading digital transformation company in Canada, offering custom software development, web, and mobile app solutions worldwide. Our team delivers precise, high-quality solutions by leveraging the latest technologies and best practices to develop secure and scalable software applications.
We have successfully managed to serve clients from healthcare, fintech, e-commerce, logistics, and more, making it an ideal choice for app development services in Canada.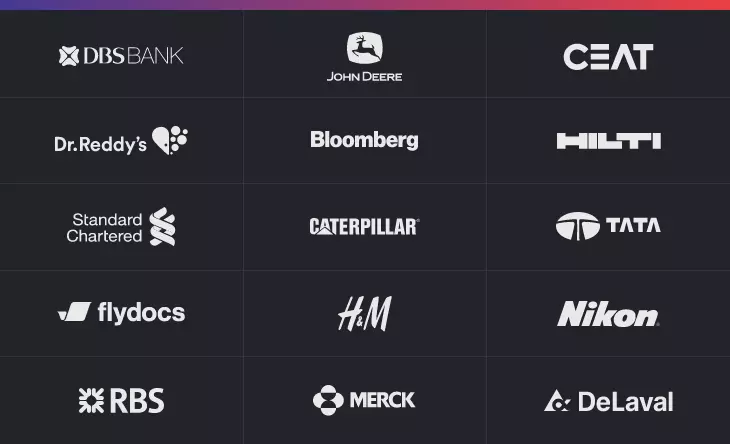 Our Mobile App and Web Development Services in Canada
Discover Codiant's extensive expertise in web and mobile app development and digital transformation and modernization. We cater you with a wide spectrum of services designed to make a meaningful impact for a better future and a brighter tomorrow.
Industries We Serve for Mobile App & Web Development
We serve a full range of industrial services that support various business needs across the entire ecosystem and accelerate growth by focusing on core business.
Explore Our Recent Work
Customer Experience is everything! We design & create solutions by spotting customers' actions, emotions, and unmet needs. We make enterprises that impact lives.

?>
Frequently Asked Questions
The time duration to complete a project depends on the scope and complexity of the project. A simple website or application can take weeks to complete, while a complex project can take months or longer.
Search engine optimization (SEO) is a set of techniques that include content optimization, keyword optimization, site speed optimization, and backlink acquisition. Keeping up with SEO best practices will help your app or website rank higher on search engines.
App & Web Development costs in Canada vary based on project complexity, features, design, and customization. Company reputation and experience also affect pricing. Compare quotes from multiple companies for estimated costs.
Consider factors like their portfolio, experience, client reviews, expertise in the required technologies, communication skills, and pricing when choosing a development company.
The importance of security in application and web development cannot be overstated. Security measures, such as secure coding practices, periodic security audits, use of HTTPS protocols, and validation of inputs, can help to improve application security.
What Our Clients Say
Read the voices of trust, satisfaction, and motivation helping us to navigate our next innovation.
Working with Codiant has been an absolute game-changer for our grocery delivery start-up. Their expertise in developing both our front-end and back-end, along with the iOS and Android applications, has been exceptional. Highly recommend their services!

Ramiz Nathani
Co-Founder, Instafresh

Codiant delivered precisely what we needed, a top-notch website, with seamless film recollection. Their expertise exceeded our expectations, and we couldn't be more satisfied with the final result. Thank you, Codiant, for an outstanding collaboration!
Gezabel Perroti
Co-Founder, DISTRI7

Codiant has been our go-to partner for a while now. They've successfully handled several major projects. Among them, Autism Connect stands out as their greatest achievement. Their dedication and expertise are phenomenal. Highly recommended!
Catherine Kleins
Co-Founder, AUTISM WEST MIDLANDS

I have done a software project with Codiant which was a difficult challenge for both of us because of the language differences and the wide scope of work (web, IOS and Android). However, they have delivered the project as per...

Basim Albeladi
CEO, Labayh

Codiant team did a great job on helping us build our presence on iOS, Android and Web. The Codiant team is skilled and dedicated to delivering a product that exceeds requirements.

Michael Patchen
Founder, PadTime

Great company and great people. Worked through difficult requirements. Once they understand, they deliver.
Cliff Holsenbeck
Founder, Fantopias