About Feeturre
Feeturre is an online marketplace app where musicians & other artists can easily connect to enhance their skills. The app helps musicians and artists to find suitable buyers & connect with them for the purpose of creating a music album that falls within their budget. With varied features & functions, the platform attracts a wide variety of artists and buyers to connect and deliver the best artistic experience to the audience. They can also increase their fan base by adding up the music list of specific genres as per their convenience. The musicians/artists are provided with the option to either accept or reject the requests of the buyers.
Client's Location

USA

Development Time

12-14 weeks

Target Users

Music Enthusiasts, Artistic Community Members, Music Industry Professionals
Technologies Leveraged
We leveraged the strength of robust and secure technologies, tools, and frameworks used in the app/web to escalate the creation of new features and functionalities.
Laravel

PHP

JavaScript

ReactJS

HTML5

CSS
Identifying the Client Needs
To gear up the hidden artists, musicians & their astonishing talent with some marketing & earning capabilities, our client came up with the idea of developing the Feeturre platform. In current mounting world, where everyone is struggling to establish a strong presence, people like musicians & artists are often ignored.
Our client was really concerned about this fact and was trying to build a centralized app where both buyers and artists come together to generate a musical masterpiece. The app enabled musicians to add a list of their best albums to generate a huge audience base for themselves. Also, the buyers can explore musicians' work and offer them music projects to earn as per their expectations.
Client Goals
The client's aim was to develop a comprehensive, easy-to-use platform app that can help musicians and artists connect with potential buyers for showcasing their talents. The Feeturre app was infused with the following feature list that ensured better opportunities for artists and exceptional experience for the users.
Web Objectives

Musicians and artists can add and update musiclist
Send a connection request for music album creation
Integrate instant payment mode
Accept/reject the buyer's request
Integrate music edit filters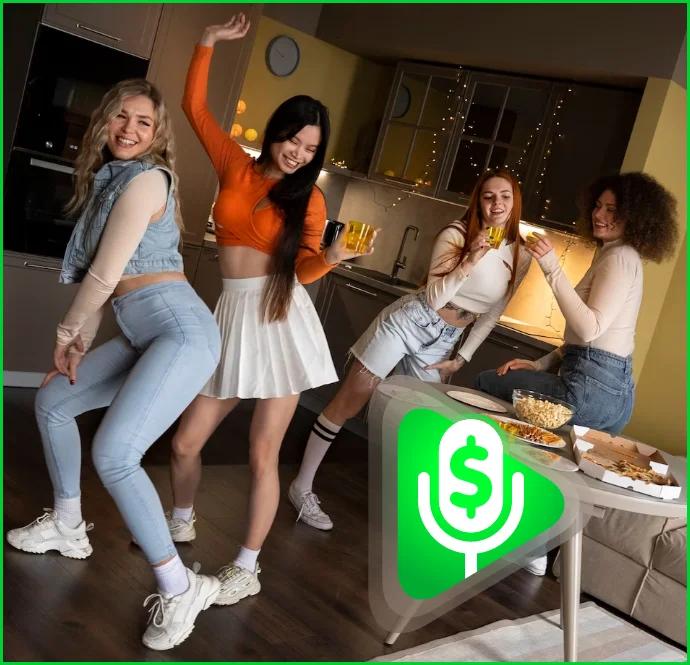 Web Visual Designs
To design visually captivating websites, our UX experts combined creativity and functionality to create a simple yet impactful interface that delivers the brand's message.
Admin Visual Design
We've designed the Admin Visual Panel for the implementation of user interface elements and aesthetics for administrative interfaces, with a focus on clarity and functionality.
Development
After closely understanding the requirement of the platform, the team of developer started working dedicatedly on the frontend and backend. The major stakeholders are musicians/artists, buyers, and the admin panel app including their feature list:
Signup/Login
Musicians/ Artists can easily register/signup using information like phone no., email, and social media credentials.
Profile Management
Musicians/ Artists can create and update their profile using their personal information like name, number, photo, address, and more.
Approve Buyer's Request
Musicians/ Artists can view & manage (accept/reject) the buyer's request for the creation of music availability as per time & budget.
Check Buyer Details
Musicians/ Artists can see the buyer's specific information to contact and seal the deal.
Add/Update the playlist
Musicians/Artists can add new music albums/genres or update their previous list of music albums.
Manage Payments
Musicians/ Artists can accept payments in any online payment mode.
Signup/Login
Buyers can easily register/signup using information like phone no., email, and social media credentials.
Profile Management
Buyers can create and update their profile using their personal information like name, number, photo, address, and more.
Browse Artists
Buyers can browse artists using filters like singer, rapper, musician, dancer, DJ, etc.
View Artist Profile
Buyers can view artist profiles including their personal info, work uploads, followers, etc.
Additional Filters
Buyers can search for artists/musicians using filters like specific music, video, or popular artist to promote the next project.
Payment Management
Buyers can make payments to purchase the artist's album.
Login
Admin can log in using email id and password.
Admin Dashboard
Admin can have access to check the activity summary on the dashboard like total followers, total earnings, followers, artist Feeturre, etc.
Manage Timeline
Admin can manage artist lists, Feeturre titles, genres, upload time, and more.
Manage Media Library
Admin can add/update music name, date, and their length.
Promo Code Management
Admin can add/update promotion event name, promo codes, start & end date, promo percentage, etc.
Artist Management
Admin can add/update sponsored artist name, sponsored date, impressions, clicks, etc.
Project Outcomes: Evaluating the Impact
The Feeturre is an extraordinary step in the world of the entertainment industry. The entertainment app platform has not only solved the problem of highlighting the hidden talents of artists by offering them a robust platform full of opportunities. But it has also offered buyers, a wide array of options to connect and earn desired results. Today, a large number of artists/musicians are becoming a part of the Feeturre with the purpose of earning money and popularity.
Offers a list of unique features and functionalities and has successfully created a competitive buzz in the entertainment marketplace industry.
The platform helped the client to achieve the desired goals successfully.
Artists are able to attract large number of artists with their work their artistic music performances
Artists are increasing their user base by adding a specific list of music genre to their profile.
Read More Case Studies
We extended our services to scale operations & services of our global clients. Team Codiant received much appreciation for quality solution offerings and successfully build a trustable relationship with each client.
OIL & GAS
Ethos Energy is a web application that provides solutions and services to power generation, energy, and oil & gas industry markets through an integrated approach in delivering excellence. Dealers can easily track their inventory & view stock levels. The app allows dealers to customize branding on product content and co-branding options.
TRANSPORT & LOGISTICS
Brilliant Move is an on-demand logistics solution that powers customers, retailers, and delivery crews lacking a fully integrated and dedicated delivery network with an on-demand delivery platform. Schedule delivery date and time through the integrated calendar. Post a job request with all the important details.
E-COMMERCE
Kunooz is a leading Beauty and Personal Care e-commerce website platform exclusively available for the UAE audience. The e-commerce store has a great variety to offer to its customers that one can think of.   Easily explore the platform and quickly find the right product.  Send order details and status updates through email and SMS.