About Midas
Midas is an OTT entertainment platform that facilitates content creator to upload any movie, web series, daily soaps, etc., on the platform, and the subscribers can directly online stream or download the content for instant or later view. The platform portrays an out-of-the-box UI to grab quick attention from users.
The unmatched user experience compels subscribers to quickly purchase the offered packages to access exclusive content for a definite time. The highly-engaging platform shows an incomparable buzz that keeps the user stuck to binge-watch any number of videos without compromising the quality.
Client's Location

Southavens

Development Time

05 Months

Target Users

Content creators, subscribers and content lovers
Technologies Leveraged
We leveraged the strength of robust and secure technologies, tools, and frameworks used in the app/web to escalate the creation of new features and functionalities.
JavaScript

ReactJS

NodeJS

HTML5

CSS

Bootstrap
Identifying the Client Needs
In the oversaturated OTT market, an abundance of entertainment content and platforms exist, covering diverse genres. However, users frequently face challenges in discovering personalized content amidst endless lists. Additionally, content creators seek a platform that can elevate their exposure and enhance their brand value.
Recognizing these needs, Midas aims to create an exceptional OTT platform, curating an ever-expanding library of dynamic content to cater to evolving tastes. Bridging the gap between creators and viewers, they wanted to revolutionize the streaming experience for entertainment seekers and artists.
Client Goals
The Midas's client goal was to create an OTT (Over-The-Top) platform that facilitates content creators to upload movies, web series, daily soaps, etc., and allows subscribers to stream or download the content online that can be outlined as follows:
Web Objectives

Offer diverse content options – movies, series, shows, etc.
User-friendly interface for creators & subscribers. Smooth browsing, personalized recommendations, and easy uploads.
Prioritize content security with DRM to prevent piracy.
Develop a robust content management system for creators' convenience.
Ensure platform accessibility on various devices & OS for wider reach.
Web Visual Designs
To design visually captivating websites, our UX experts combined creativity and functionality to create a simple yet impactful interface that delivers the brand's message.
Development
Explore Midas, the OTT entertainment platform that caters to various stakeholders, including end-users and admins of the Public Platform. It offers an amazing online streaming experience empowering content creators to upload movies.
Landing Page
User can manage featured content and promotions for attracting users.
User Registration
User can sign-up and handle account-related issues.
Subscription Purchase
User can view and manage subscription plans and payment details.
Category-wise pages
User can watch content as per their choice via different categories.
My Profile
User can access data and get help with profile-related inquiries.
My Subscription
User can choose subscriptions, renewals, and cancellations.
Sign Up/Log In
Admin can manage user sign-up and login activities, including authentication and access control.
User Management
Admin has the authority to handle user accounts, permissions, and roles on the platform.
Subscription Management
Admin can oversee and manage user subscriptions, including handling upgrades, downgrades, and cancellations.
Transaction Management
Admin can monitor and manage transactions related to payments, refunds, and billing.
Media Management
Admin can upload, organize, and manage the content available, including videos, images, and other media.
Feedback Management
Admin can collect, analyze, and respond to user feedback to improve the platform's performance and user experience.
Project Outcomes: Evaluating the Impact
Midas is an extraordinary OTT platform designed to curate a constantly growing collection of dynamic content, tailored to the ever-changing tastes and preferences of its users. Their mission is to redefine the streaming experience, providing a premier destination for both entertainment enthusiasts and artists. Here are the numerous positive impacts brought about by our cutting-edge web application:
The platform helps content creators and brands share videos worldwide, reaching a broader audience.
Filmmakers can showcase their work to a wider audience, leading to potential new opportunities.
The platform offers diverse subscription options for movie viewers, allowing them to follow their favourite creators easily.
Users enjoy a seamless viewing experience on multiple devices.
Read More Case Studies
We extended our services to scale operations & services of our global clients. Team Codiant received much appreciation for quality solution offerings and successfully build a trustable relationship with each client.
HEALTHCARE, TELEMEDICINE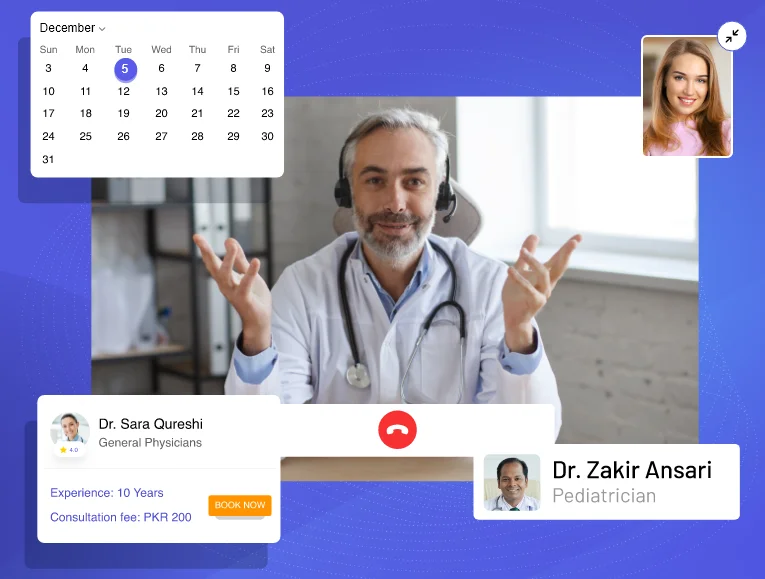 Creation of a SaaS for Booking and Managing Online Medical Appointments. Providing 24/7 online access to video and audio consultations of general practitioners and clinicians. Development of the SaaS for providing and receiving telecare services Providing 24/7 online access to video and audio consultations of general practitioners and clinicians
TRANSPORT & LOGISTICS
An on-demand logistics delivery application that makes the delivery of items easier, faster, and safer for customers. The app helps customers move their stuff from one place to another by availing the trucker's services. The driver can view and calculate fuel charges, the weight of goods, toll charges, and other things included in the distance […]
ON-DEMAND DELIVERY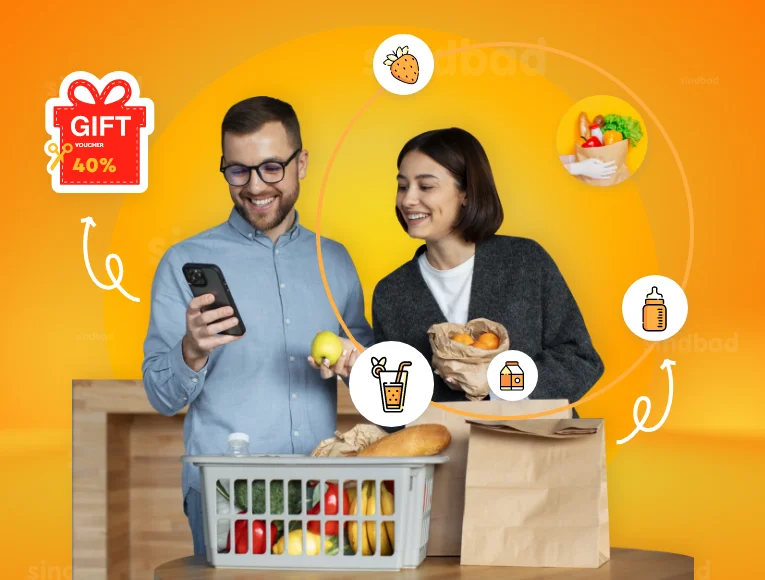 Sindbad is an on-demand grocery delivery app platform that rolls out the top line of features to connect users, delivery boys, and vendors with the aim to deliver daily essentials at the customer's doorsteps. Users can configure the package by entering family members details. Users can view packages matching with family configuration.