About Live Date
Dating is no longer restricted to old-school ways of reaching out to your dream partner. Now individuals can take a smart move to find their perfect soulmates. LiveDate as the name suggests is an online platform where two folks can connect with each other after exploring their personal details on their respective profiles. It is the easiest way to socialize and paint a pretty picture of your romantic world. The app is fuelled up with features like easily browsing like-minded people, chatting/starting a video call, liking/commenting on posts, and choosing relationship status i.e. friendship/dating, notifications, etc.
Client's Location

Australia

Development Time

05 Months

Target Users

Connection Seekers, dating app users, love seekers, compatibility seekers
Technologies Leveraged
We leveraged the strength of robust and secure technologies, tools, and frameworks used in the app/web to escalate the creation of new features and functionalities.
JavaScript

React Native

Swift

HTML5

CSS

Bootstrap
Identifying the Client Needs
The ease of interacting with like-minded or desired people is what makes dating apps more successful in today's world. This was the opinion that our client deduced after analyzing the huge struggle in millennials' life. Finding a potential partner was a trouble because of the exhaustive daily schedule of individuals. Our client took this gap as a business opportunity and decided to develop LiveDate, an online dating platform. The smart selection of features was integrated with the aim of helping especially the introverts and workaholics.
Client Goals
Our client aimed at creating an online platform with all the necessary features and functionalities that simplify the process of making strong relations. With the smart integration of required filters and specifications, the following features are considered that streamlines with the desired project goals.
App Objectives

Find suitable connections using specific filters
Send a request to the desired individual
Start a quick live video chat for a better understanding
Check other users' profiles to know their personal details like name, photo, interests, etc.
Like/ comment on other person's posts
Mobile Visual Designs
Our UI/UX team developed hi-fi prototype after low-fi approval, through intuitive interfaces and aesthetically appealing layouts.
Development
Now the development team took the responsibility of taking the project to a further stage. After considering all the feedback on high-fidelity prototypes. Features of both the stakeholders i.e. user and admin were considered to ensure fair integration of the app's features and functionalities.
SignUp/Login
Users can signup/login using their details i.e. phone number, email, or social media login details
Manage Profile
User can add their personal details i.e. name, photo, relationship goals/status, age, partner preferences, etc.
Purchase Membership
User has the option to choose a membership to access more accounts and their contact details or they can use it for free with limited access.
GPS & Geo Location Tracking
Users can allow their location tracking by selecting either 'allow access' or 'not now'.
Request A Match
Based on the pre-decided preferences, the user can check other profiles and send a request for a match.
Live Video Date
Users are allowed for a 3-minute video date and after getting thumps up on both profiles, they get a match.
My Likes And Matches
Users can check the list of their matches and likes by other profiles.
Blocked User
Users can view/edit the list of profiles they blocked.
Notifications
Users can receive daily updates as notifications on the likes, request matches, video chats, got a match, and received messages.
Login
Admin can log in using their personal email id and password.
Dashboard
Admin can view and manage the number of users in total and the revenue generated.
Manage User
Admin can view and handle user status, act on user or check subscription plan.
Manage Subscription Plan
Admin can manage subscription plans like name, features, price, validity, etc.
Reports
Admin can view and manage the progress reports of users.
Analytics & Reporting
Admin can check detailed analytics & reports of users like user engagement, user actions etc.
Project Outcomes: Evaluating the Impact
LiveDate has successfully stolen the real-life struggles of common people and helped them to build easy and strong connections. People have found a list of common motivators i.e. the individual hope of finding people, their curiosity, loneliness, and boredom compelled them to download the app. With robust features and filters like individual habits, age, caste, and hobbies, people are able to find a friend or a soulmate. Thus, the client's goal of adding convenience in creating unique connections is successfully achieved.
Users can explore multiple dating options to gain clarity on what qualities they are looking for in their partner.
Live Date is accessible from anywhere and at any time, making it convenient to browse at their own pace.
The online dating app has led to numerous successful relationships and marriages among users.
Reducing traditional dating methods online dating leads to filtering out incompatible matches.
Read More Case Studies
We extended our services to scale operations & services of our global clients. Team Codiant received much appreciation for quality solution offerings and successfully build a trustable relationship with each client.
DIGITAL MARKETING
Clinical Trial is a prominent US healthcare provider dedicated to evaluating the safety and efficacy of medical innovations, especially in Chronic Liver Disease and other medical issues.  Optimize website ranking in Search Engine Results Pages (SERPs) for increased organic visibility.  Share valuable content on social media platforms to engage followers and expand brand visibility. 
ON-DEMAND DELIVERY
YPay transforms the parking experience for users by handling the inconvenience issues digitally for hassle-free parking at assigned locations, fee payment, and buying hours. Users get the feature of finding parking spots, viewing parking ticket, and select parking location. The app notifies users about parking hours, peak timings, and special considerations.
HEALTHCARE, TELEMEDICINE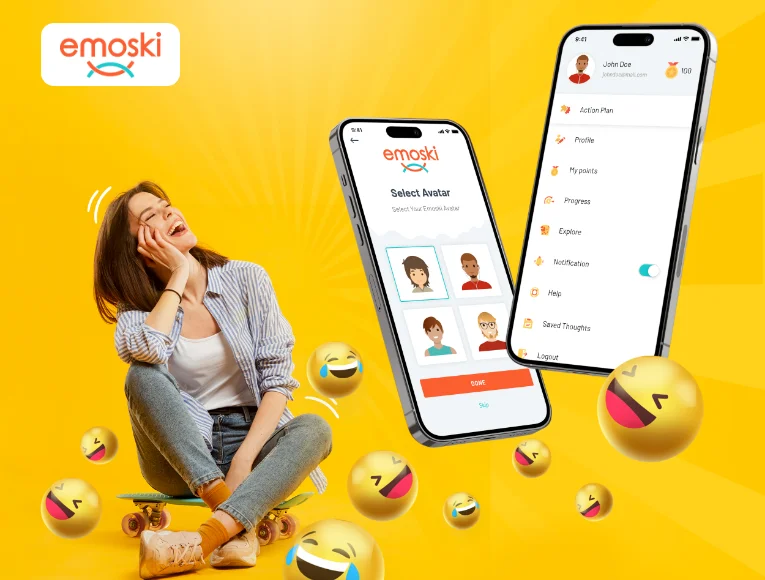 Emoski is the ultimate application to take care of mental health by tracking overall wellness. Users can gain assistance from experts, doctors, and suggestions for improvement at any time. Users/patients get much-needed assistance instantly without visiting anywhere. Several positive activities, therapy sessions, and psychological expertise are accessible.