About Beeb Beeb
Beeb Beeb is a fully integrated high-tech online platform that helps the logistics industry by connecting drivers and shippers in real time. The Beeb Beeb app seeks to improve the logistics ability to ensure seamless delivery of products from one place to another.
For customers, the app will help in placing an order for the product consignment or provide the vehicle assessment ability via booking request. Beeb Beeb leads its way to a modernized solution packed with efficient features like GPS tracking, a streamlined payment process, and the convenience of getting effortless input details and instant response from available truck drivers from a nearby location.
Client's Location

UAE

Development Time

06 Months

Target Users

Freight owners, logistics users, delivery requesters, load senders
Technologies Leveraged
We leveraged the strength of robust and secure technologies, tools, and frameworks used in the app/web to escalate the creation of new features and functionalities.
NodeJS

React Native

Swift

HTML5

CSS

Bootstrap
Identifying the Client Needs
There are huge insufficiencies of connectivity among drivers in the logistics industry. Most of the time, traditional logistics trucking services face difficulties in maintaining transparency, adaptability to changing customer needs, etc. Therefore, to eliminate such errors and barriers in the trucking industry, our client decided to build a revolutionary app to help people place an easy order for their consignment. Avail 24/7 booking facility and vehicle assessment and recovery in real-time to deliver a sustainable transportation system in the market.
This smart integration of trucking and logistics with e-commerce has boosted performance and handled order fulfillment & last mile deliveries effectively.
Client Goals
After an in-depth analysis of the rising need for trucking delivery apps, our client decided to build a robust app that promises a wider reach to connect businesses with a network of available drivers and carriers. The platform Beeb Beeb came up with the functional features that helped our client in achieving pre-decided goals:
App Objectives

Find a suitable trucking delivery partner/carrier to your
Pay in an easy and quick manner
Send consignment-related notifications
Allow drivers to optimize their routes efficiently
Get product delivery support from customer care
Mobile Visual Designs
Our UI/UX team developed hi-fi prototype after low-fi approval, through intuitive interfaces and aesthetically appealing layouts.
Development
Once all the client specifications were clear, our development team started with excellent development including all three major stakeholders. To maintain the smooth functioning of all the stakeholders, our developers smartly infused an excellent feature list to ensure a high-performing on-demand trucking delivery app:
Create Profile
Users can create a personal profile by adding personal details like name, number, address, photo, etc.
Login
Users can log in using email, phone number, social media accounts, etc.
Available Bookings
Users can book product collection & delivery, mechanical assistance, and visit and straightforward collection.
Get Fare Estimation
Users will get a fare estimation of their product delivery as per the location and product size.
Contact Driver
User can contact their driver to collect the required details about their product and delivery.
Track Shipment
Users can track the shipment of their product using the integrated Google Maps and checking the live location.
Registration
Drivers can register using their personal details like email, mobile number, official IDs, etc.
Manage Requests
Drivers can easily view and handle multiple requests for their carriage pickup & delivery.
Check Freight Details
The driver can easily check & calculate the collective cost including fuel, toll charges, etc.
Check Shippers Details
The driver has full access to check exporters' details like name, phone, invoice, etc.
GPS Tracking
Drivers can easily optimize their routes and reach the desired destination.
Payments Tracking
Driver can track the total earnings, payment history & trip details using app.
Secure Login
Admin can log in using details like the email id and password.
Admin Dashboard
Admin gets access to view summary i.e. active drivers, shipments, customers, etc.
Manage Driver
Admin can manage drivers by timely activating & deactivating the drivers.
Manage Shipper
Admin can handle registered shippers and text them personally when required.
Manage Dispatcher
Admin can easily access dispatchers through add, view, delete, or update information options.
Evaluate Trip Reports
Admin has access to track the trip history of the drivers and takes further necessary actions.
Project Outcomes: Evaluating the Impact
The app Beeb Beeb is performing effectively in dealing with customers' and truckers' problems as a whole and receiving much more appreciation from the audience. Users can easily access the delivery services with easy booking, search, order process, etc. which excellently streamlines the trucker's job with full transparency.
Helping users to easily browse the available truckers & vehicles to deliver valued items
Offer excellent customer experience with intuitive and immersive design
Saves time by providing the best route optimization system
Provide easy access to analytics and reporting
Read More Case Studies
We extended our services to scale operations & services of our global clients. Team Codiant received much appreciation for quality solution offerings and successfully build a trustable relationship with each client.
E-COMMERCE
Snapshopy is a holistic on-demand grocery delivery app that allows users to shop for groceries to daily necessities and get it delivered on the doorsteps. The user can directly explore the variety of grocery items and order them at their convenience. Easy access to explore grocery items as per the preferred category. Send products and […]
SOCIAL NETWORKING
Nuvopia is a platform that enables users to create personalized URLs, QR codes, and bio link pages by providing a branded touch to the client's business and streamlining online presence of the businesses. Users get intuitive interface that offers effortless addition, removal, or rearrangement of links. The app allows users to easily purchase smart digital […]
HEALTHCARE, TELEMEDICINE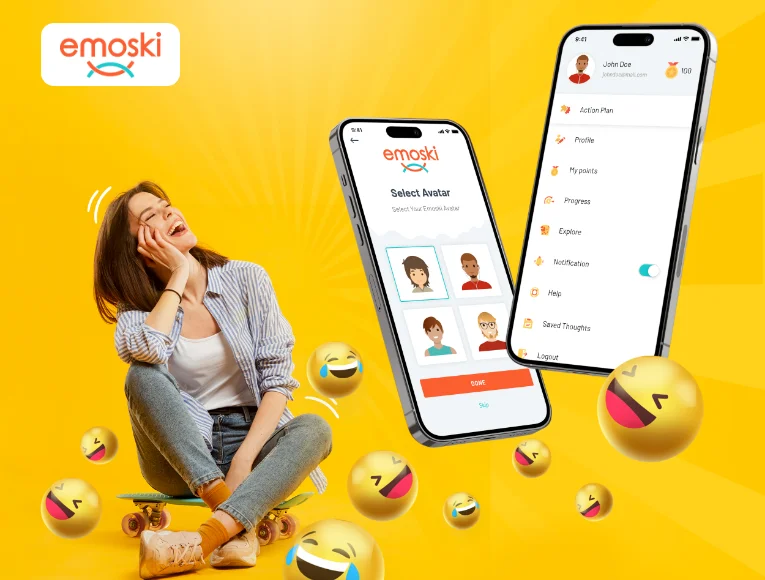 Emoski is the ultimate application to take care of mental health by tracking overall wellness. Users can gain assistance from experts, doctors, and suggestions for improvement at any time. Users/patients get much-needed assistance instantly without visiting anywhere. Several positive activities, therapy sessions, and psychological expertise are accessible.