About Camion Plus
Camion Plus is a trucking delivery app that resolves product delivery issues with just a few taps. Any user selects the suitable truck/vehicle as per the luggage/ product size and other specifications for seamless delivery of the product in a given time frame. The app platform is designed with intuitive structure flow and immersive design patterns to satisfy and entice the huge customer base. Camion Plus has narrowed down the pressure of finding the right logistics partner by integrating excellent features that offers complete driver details, quick response to consumers, 24*7 availability, and much more.
Client's Location

Algeria

Development Time

06 Months

Target Users

Camion plus will cater for all your shipping needs
Technologies Leveraged
We leveraged the strength of robust and secure technologies, tools, and frameworks used in the app/web to escalate the creation of new features and functionalities.
Swift

React Native

JQuery

HTML5

CSS

Android Studio
Identifying the Client Needs
The market was struggling badly in automating, expanding, and streamlining the trucking logistics operations. It was way challenging to find a suitable vehicle and driver who can offer secure and safe delivery services with optimum budget and resources. Our client grappled with this gap and ensured to build a platform that fulfills the pressing demand for online trucking delivery services with optimum fare calculation. The users also got the privilege of tracking drivers' routes to get delivery updates. The app platform was designed to offer door-to-door fast, easy, and flexible delivery service.
Client Goals
Our client wanted to develop a robust app platform- Camion plus to streamline and automate the logistics and delivery operations. The app aimed to integrate the following functionalities to perfectly address the growing disconnect between truckers and the customers.
App Objectives

Hassle-free product/carriage delivery to the customer's doorsteps
Instantly find the suitable truck/vehicle for delivery
Track driver route optimally using google map
Easy and quick payment integration mode
Send consignment updates via messages or mail
Mobile Visual Designs
Our UI/UX team developed hi-fi prototype after low-fi approval, through intuitive interfaces and aesthetically appealing layouts.
Development
After undertaking all the client specifics, our development team started building a robust system including all three major stakeholders. The team ensured to integrate all the excellent features to maintain the smooth and cordial functioning of the stakeholders on the app platform. The following functionalities were integrated for the customer, driver, and admin app to guarantee a high-performing online trucking delivery app
Profile Creation
The user can create a personal profile by adding personal details like name, photo, number, address, etc.
User Authentication
The user can register/signup using email, phone number, or social media accounts.
Book A Vehicle
Users can browse multiple vehicles and book as per their choice of interest.
Get Fare Estimation
Users can get the fare calculation based on the distance traveled by them.
Billing And Payments
Users can select any available mode of payment to complete the billing process.
Track Shipments
Users can track the shipments by tracking the live location of the driver on Google Maps.
Contact Driver
Users can directly call the driver to collect information about the shipment pickup location.
Cancel Booking
Users can cancel the booking anytime they want with just a single tap.
Rate Driver
Users can provide ratings as per their experience with the driver.
Manage Requests
The driver can view and handle the requests for carriage pickup or delivery.
Driver Authentication
The driver can register using email or a number and can add personal details like license, qualifications, and more.
Check Shipper Details
The driver can track the exporter's details like name, phone, invoice, etc.
Check Freight Details
The driver can calculate the collective cost including fuel, goods, toll charges, and more.
GPS route tracking
Drivers can find the best routes that can help in reaching the desired destination in the given timeframe.
Manage Payments
The payment transactions can be easily tracked and accepted by the driver in any mode.
Secure Login
Admin can log in securely using the email id and password.
Admin Dashboard
Admin can view overall summary i.e. active drivers, completed shipments, customers, etc.
Manage Driver
Admin can add many new drivers, update details, and can check to activate, and deactivate drivers.
Manage Shipper
Admin can view and handle registered shippers, text them personally/ broadcast or block them when required.
Manage Dispatcher
Admin has the access to view, add, delete, or update information about the dispatcher.
Manage Fleet & Vehicles
Admin can manage and add information about the fleet and truck.
Billing And Invoice
Admin can track the amount earned by each individual driver and can help in managing cash in/out.
Evaluate Trip Reports
Admin has the access to track the trip history of the drivers and takes further necessary actions.
Referral Reports
Admin can provide referral codes and promo points to ensure customer retention on the platform.
Project Outcomes: Evaluating the Impact
Camion Plus is receiving mass appreciation from customers and truckers as a whole. As promised, the app is not only automating the delivery services with easy find, book, and order process but also uplifting truckers to streamline their job processes with full transparency.

In addition to this, the customers are finding it suitable to browse the available trucks/ vehicles to deliver their valued items. The immersive and intuitive app design is offering an excellent customer experience at affordable pricing.
With great convenience and accessibility Camion Plus, allows users to request trucking services whenever needed.
Eliminating the need to physically visit or contact multiple vendors, or logistics companies to arrange shipments.
Camion Plus provides users with real-time shipment tracking, status, and location of their devices.
Users get full safety and security, including verified carriers, insurance coverage, and experienced drivers for handling shipments.
Read More Case Studies
We extended our services to scale operations & services of our global clients. Team Codiant received much appreciation for quality solution offerings and successfully build a trustable relationship with each client.
SOCIAL NETWORKING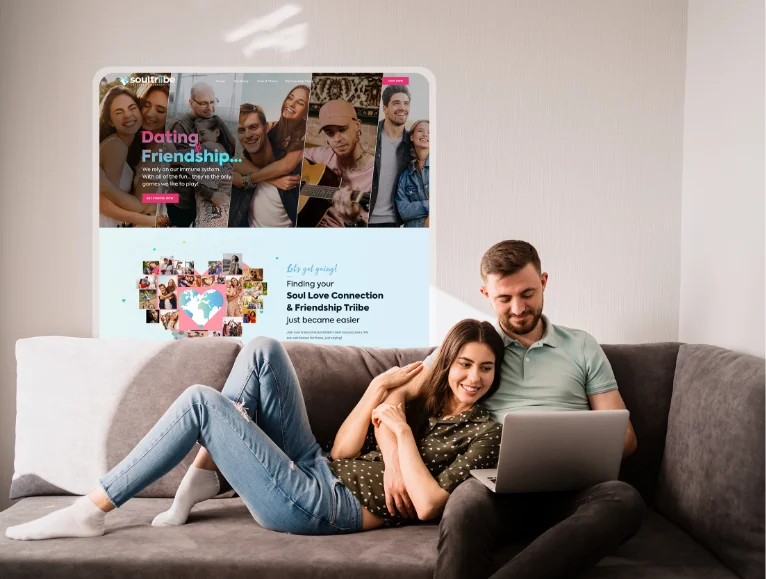 Soultriibe is an on-demand online dating app that has no age-limits to find a soulmate or a friend tribe to connect. The app has ditched the old-school viewpoint that dating apps are only meant for youngsters. Users can invite, connect, chat, or send GIFs based on their preferences. Users can send a request for a […]
E-COMMERCE
Snapshopy is a holistic on-demand grocery delivery app that allows users to shop for groceries to daily necessities and get it delivered on the doorsteps. The user can directly explore the variety of grocery items and order them at their convenience. Easy access to explore grocery items as per the preferred category. Send products and […]
FITNESS & WELLNESS
Cosmetic Choice is a beauty, cosmetics, health and wellbeing consultation platform where customers can find the right professionals. The customers can connect through video calls for consultation and can seek required e-prescriptions and relevant treatments on physical visits. Search different experts instantly (based on their expertise). Get an immediate appointment with a specialist (virtual or […]