About Cosmetic Choice
Cosmetic Choice is a healthcare brand that provides a comprehensive marketplace for both consumers and service providers. It offers a wide range of services such as cosmetic surgery, aesthetic & beauty, cosmetics & makeup, Botox, dermal filler, micro needling, mesotherapy, skin peels and lip filler and more. Cosmetic Choice stands as a trusted beacon of excellence in the realm of beauty and wellness. This brand's hallmark is its unwavering dedication to ensuring the safety and reliability of every service offered, fostering a sense of trust and satisfaction among its valued clientele.
Client's Location

Australia

Development Time

18 weeks

Target Users

Service Providers and Cons
The Challenge
Marketing within the healthcare sector presents a unique set of challenges distinct from other industries. Targeting the appropriate audience is often complex, requiring precise segmentation to reach patients, caregivers, and healthcare professionals effectively. Furthermore, healthcare marketers must invest in digital strategies, including websites, social media, and email campaigns, while adhering to strict privacy and regulatory guidelines. They also grapple with security, patient privacy, regulatory challenges, and a lack of digital platform guidance.
Our Solution
We analysed all the current digital channels and cross-referenced them to figure out how our strategy works. Eventually, this helped us decide where to focus our efforts based on the likelihood of success.

A robust targeting strategy helped us to reach out to valuable customers and increase ROI which included customer retention, strong subscriber base, social media engagement & a good brand presence online.

We carried out an in-depth analysis of the website to find areas for improvement, optimized the content and structure of the website for search engines, combined with keyword research, and built quality backlinks to increase domain authority.

We also created high-quality content that captured the audience's attention. We also leveraged several social media marketing strategies along with organic and paid marketing to connect with the audience and promote the brand online.
What we did
We delved into the challenges faced by our client and outlined the strategic solutions & implemented them to address their unique needs and drive impactful results.
Social Media Marketing
For branding and promotions, we used all social media platforms to increase our brand awareness and reach potential customers.
On-Page Optimization
We have done the on-page optimization of Cosmetic choice to improve its online presence and making it keyword-rich and search engine-friendly.
Off-Page Optimization
We have done the off-page optimization of this project to improve the website traffic and search engine rankings.
The Result
Cosmetic Choice, a renowned healthcare brand, joined forces with Codiant to tackle the distinctive challenges of healthcare marketing. Codiant's strategic approach encompassed a comprehensive suite of digital marketing strategies, including SEO, SMM, and content creation, which yielded exceptional results:
Our strategies led to achieving top positions in search engine results pages (SERPs) for 30+ keywords in just three months.
We witnessed a substantial 22% increase in website conversion rates.
We achieved a remarkable 75% surge in monthly organic traffic, significantly expanding their online reach.
We enhanced brand visibility and engagement across various social media platforms.
Read More Case Studies
We extended our services to scale operations & services of our global clients. Team Codiant received much appreciation for quality solution offerings and successfully build a trustable relationship with each client.
E-COMMERCE
Gift Reegalo is a specially designed merchandising and gifting e-commerce platform that streamlines and automates the gift ordering process for their employees and clients. Users can order online from the exceptionally curated gifting ideas. Users can choose from varieties of corporate gifting options suited to multiple budgets. Users can customize gifts as per their choices […]
ON-DEMAND DELIVERY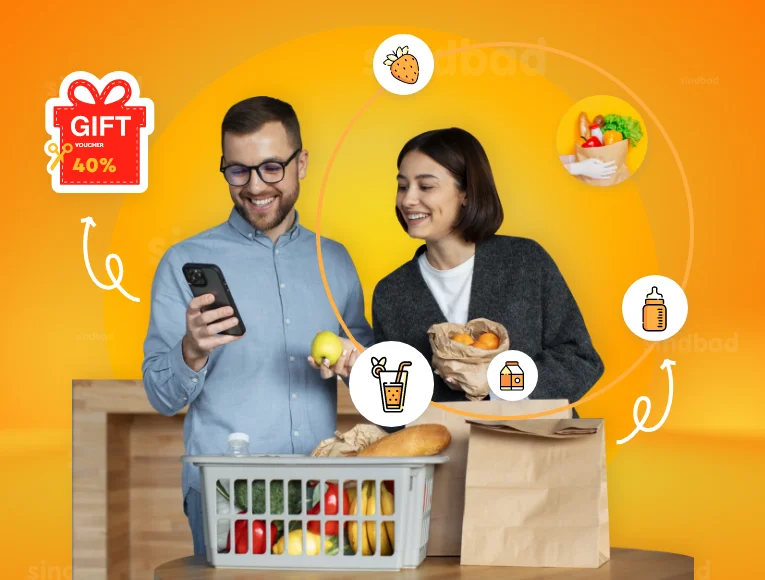 Sindbad is an on-demand grocery delivery app platform that rolls out the top line of features to connect users, delivery boys, and vendors with the aim to deliver daily essentials at the customer's doorsteps. Users can configure the package by entering family members details. Users can view packages matching with family configuration.
BANKING, FINANCE & INSURANCE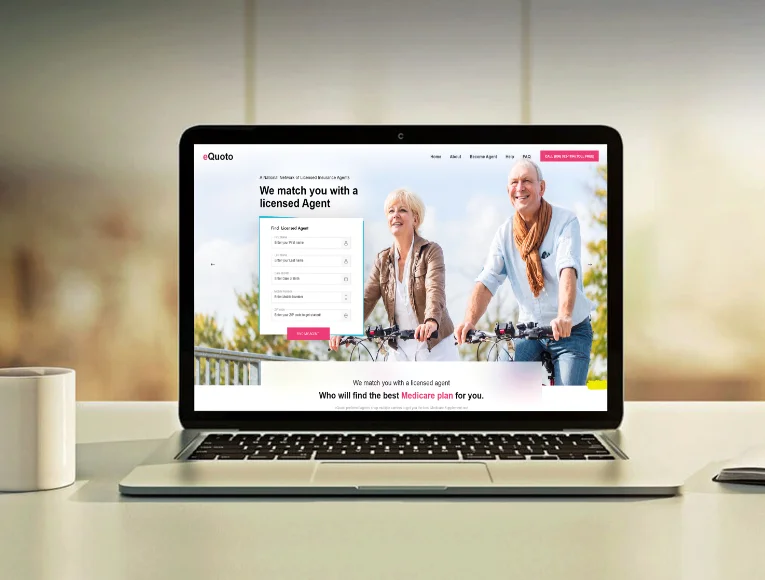 Equoto is a perfect solution for all insurance-related events, to simplify the interaction between insurance agents and users without any middlemen. Schedule or book an appointment from the available slots of insurance agents. Communicate hassle-free with agents through text messages, calls, or emails.