About YPay
YPay is a mobile app and a website that revolutionizes the parking experience. It enables users to pay for parking digitally, eliminating the need for physical coins or bills. Users can make payments via their mobile devices, cards, or other electronic options.
YPay's parking solution has many advantages for both users and parking operators. Users can save time and avoid the hassle of finding change or dealing with faulty equipment when paying for parking. The system also provides more security than carrying cash.
Client's Location

UK

Development Time

16-20 months

Target Users

Parking operators, parking system users, parking operation staff, vehicle parkers
Technologies Leveraged
We leveraged the strength of robust and secure technologies, tools, and frameworks used in the app/web to escalate the creation of new features and functionalities.
Laravel

PHP

MySQL

React Native

Swift

JavaScript
Identifying the Client Needs
To tackle challenges from traditional parking systems and sidestep frustrating coin and bill methods, the vital development of YPay's app introduces effortless digital payment for parking. This innovation enhances user convenience and slashes cash management costs for operators, creating a much-needed, user-friendly, and efficient parking experience.
This platform focus is a digital parking solution (Website & Mobile Application) where users can browse nearby parking, buy hours, and use them as a balance for hassle-free parking at assigned locations.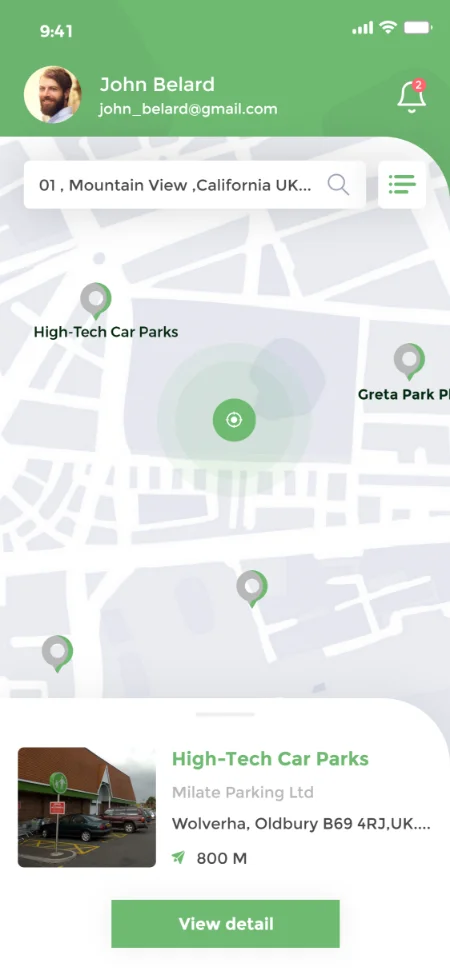 Client Goals
To transform the parking experience using YPay's app and website, delivering flawless digital payments, heightened security, and user-centric convenience. Optimize parking processes, minimizing cash handling expenses for operators, and establish a parking solution that is both user-friendly and efficient, guided by the subsequent key objectives:
Web Objectives

Create and launch a mobile app and website, enabling users to handle parking fees digitally.
Implement a robust digital payment system, eliminating the need for physical coins and enhancing payment security.
Develop backend systems to streamline operations, reduce costs and enhance the overall parking experience.
Mobile Visual Designs
Our UI/UX team developed hi-fi prototype after low-fi approval, through intuitive interfaces and aesthetically appealing layouts.
Web Visual Design
To design visually captivating websites, our UX experts combined creativity and functionality to create a simple yet impactful interface that delivers the brand's message.
Development
The YPay app and website are meticulously crafted to serve various stakeholders, including Users, Parking Company Owners, Parking Branch Managers, and the Public Platform Admin. Providing an all-inclusive platform, it optimizes parking operations and curtails cash management expenses for parking operators, ensuring an effective and user-friendly parking solution.
Signup/Login
Users can create an account or log in to the YPay system.
Profile Management
Users can manage their personal information, payment methods, and vehicle details.
Navigation Menu
The main menu provides access to different sections of the application, such as parking options, payment methods, and more.
Parking Screen
Users can use this feature to find available parking spots, view parking rates, and select a parking location.
Checkout Screen
Once users have parked their vehicles, they can use the checkout screen to review their parking session details.
Payment Options
Users can select their preferred payment method for paying parking fees.
User/Settings
Users can manage their application preferences, notification settings, and other customizations.
Parking Hours
Users can get information about parking hours, including operation timings, peak hours, and any special considerations.
Terms & Conditions
This section outlines the terms of service, privacy policy, and other legal information for users.
Signup/Login
Owner can easily create an account or log in to the YPay platform.
Dashboard Management
Owner can monitor real-time data, and make informed decisions through the dashboard.
Profile Management
Owner can maintain and update the company's profile information, ensuring accurate representation.
Navigation Menu
Owner can seamlessly navigate through all essential features, that empowers the parking business.
Customer Management
Owner can efficiently handle customer interactions, and tailor services to individual needs.
Notification Management
Owners can keep customers engaged and informed by controlling notifications.
Payment Management
Owners can streamline revenue flow by managing payments and transactions securely.
Time Management
Owners can fine-tune parking hours and availability to match demand.
Settings
Owners can customize app and website settings to align with the business policies and operational preferences.
Signup/Login
Managers can easily get secured access to the Parking Branch Manager panel.
Dashboard Management
Managers can get a comprehensive overview and control of parking operations at a glance.
Profile Management
Managers can easily maintain their personal information and preferences.
User Management
Managers can efficiently handle user interactions and permissions.
Parking Management
Centralized management of parking company details and services.
Content Management
Dynamic control over displayed information for enhanced user experience.
Settings
Managers can customize configurations to tailor the panel to specific needs.
History Management
Managers can track & manage past activities and data.
Transaction Management
Managers can precisely monitor and manage financial transactions.
User Management
Admin can effortlessly oversee and manage user profiles and interactions.
Dashboard Management
Admin can gain comprehensive insights and control over the entire system's operations.
Parking Management
Admin can efficiently manage parking company information and services.
Settings & History
Admin can track and review historical changes and adjustments to system settings.
Content Management
Admin can dynamically control and update content across the platform for a seamless user experience.
Payment Management
Admin can precisely monitor and manage payment transactions for enhanced financial control.
Project Outcomes: Evaluating the Impact
Discover the powerful results of YPay's innovative approach to parking solutions, where digital payments replaced traditional coins and bills. This revolution streamlined operations, empowered stakeholders, and established a user-centric paradigm for modern parking experiences.
YPay cut parking operators' costs with digital payments, streamlining processes and boosting efficiency.
YPay served diverse stakeholders - users, owners, managers, and admins - enhancing user experience, empowering management, and facilitating seamless communication.
YPay's dashboard and real-time insights empowered owners/admins for informed decisions, enhancing resources, services, and customer satisfaction.
YPay established a user-friendly, sustainable future for parking. Digital payments, flexible tools, and user-centric focus set new standards in modern parking solutions.
Read More Case Studies
We extended our services to scale operations & services of our global clients. Team Codiant received much appreciation for quality solution offerings and successfully build a trustable relationship with each client.
ON-DEMAND DELIVERY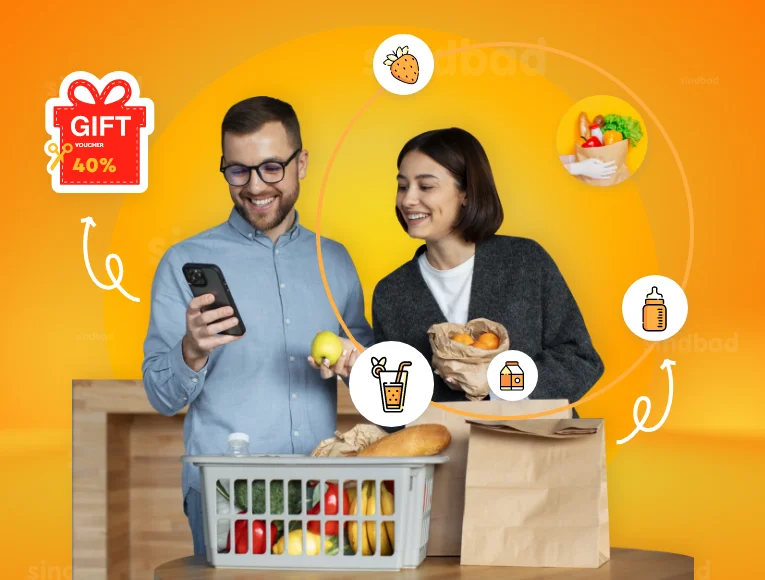 Sindbad is an on-demand grocery delivery app platform that rolls out the top line of features to connect users, delivery boys, and vendors with the aim to deliver daily essentials at the customer's doorsteps. Users can configure the package by entering family members details. Users can view packages matching with family configuration.
MEDIA AND ENTERTAINMENT
Midas is an OTT entertainment platform that facilitates content creator to upload any movie, web series, daily soaps, etc., on the platform, and the subscribers can directly online stream or download the content for instant or later view. Offer diverse content options – movies, series, shows, etc. User-friendly interface for creators & subscribers. Smooth browsing, […]
TRANSPORT & LOGISTICS
Brilliant Move is an on-demand logistics solution that powers customers, retailers, and delivery crews lacking a fully integrated and dedicated delivery network with an on-demand delivery platform. Schedule delivery date and time through the integrated calendar. Post a job request with all the important details.