About Toffee Insurance
Toffee insurance is a micro insurance platform that helps millions of people to insure their little things that gives a sense of security. The major aim of the platform is to help users reduce the hassle of complicated paperwork that includes a time-consuming process.
On the Toffee insurance platform, users can go for instant claim processing and choose from diverse range of micro-insurance products that covers the user's lifestyle in a best way.
Client's Location

India

Development Time

16-20 Weeks

Target Users

Insurance Companies and agencies.
Technologies Leveraged
We leveraged the strength of robust and secure technologies, tools, and frameworks used in the app/web to escalate the creation of new features and functionalities.
Laravel

PHP

MySQL

ReactJS

HTML5

CSS
Identifying the Client Needs
In the world of uncertainty, it has become a necessity for people to insure their small yet precious commodities and possessions, such as travel, pet dogs, mobile, bicycles, 2 & 4 wheelers and more. This boosts a sense of confidence and reliability among customers to remain stress-free about the vulnerability of their valuable possessions.
The Toffee- A Micro Insurance Company chose Codiant- A Yash Technologies Company for its resource augmentation requirements to jump-start its new project.
Client Goals
To develop a micro insurance platform that supports users in securing their precious little things in an easy & hassle-free manner. Our Toffee insurance client wanted to develop the below mentioned features that could help in fulfilling everyday life problems.
App Objectives

Explore a variety of micro-insurance products to secure little things
Provide secured payment gateways for seamless transactions
Offer a quick & efficient method for claim processing
Ensure easy claim filing and processing
Allow users to buy insurance for any of their insurable entity at minimum prices
Web Visual Designs
To design visually captivating websites, our UX experts combined creativity and functionality to create a simple yet impactful interface that delivers the brand's message.
Admin Visual Design
We've designed the Admin Visual Panel for the implementation of user interface elements and aesthetics for administrative interfaces, with a focus on clarity and functionality.
Development
Our team of dedicated resources has meticulously developed a range of innovative features for Toffee Insurance, enhancing the insurance experience for our customers. Through our efforts, we aim to provide a user-friendly, efficient, and comprehensive insurance solution that caters to the diverse needs of our valued customers.
Sign Up/Login
Users can seamlessly sign-up/log-in with email id, phone no and password.
Custom Insurance Plans
Users can take full control of their coverage with flexible features.
Micro Insurance
Users can insure innovative products such as Cycle, EV and Pet insurance.
Fintech Innovation
Users can safeguard against financial risks with affordable and targeted coverage options.
One-click Processes
Users can quickly generate policies and submit claims, saving time and ensuring a seamless experience.
Paperless Process
With efficient digital workflows, users can access, manage, and store their information securely.
Project Outcomes: Evaluating the Impact
Toffee insurance is a user-friendly and secure web platform that provides a cost-effective insurance solution for individuals looking coverage of their small & valuable possessions. The platform is an exemplary demonstration of promoting the habit of purchasing insurance among people to not only secure their future with health insurance, but also take care of their small valuables.
Toffee Insurance leveraged our network of a full-time, dedicated team of over 10+ Resources to implement a web platform.
Customers can purchase insurance for any insurable entity at minimal charges.
Promotes a sense of security in availing quick insurance through a digital platform.
Small to medium-scale businesses can purchase insurance to save themselves from experiencing any heavy losses and maintain business stability.
Read More Case Studies
We extended our services to scale operations & services of our global clients. Team Codiant received much appreciation for quality solution offerings and successfully build a trustable relationship with each client.
BANKING, FINANCE & INSURANCE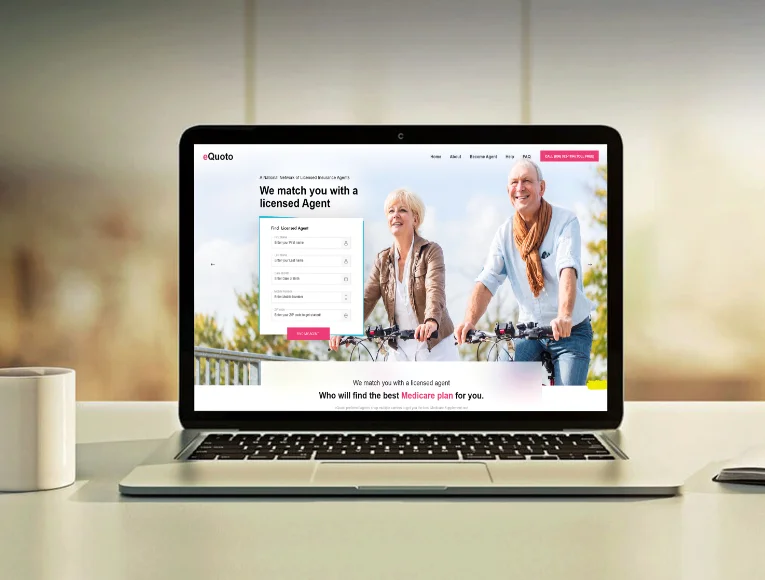 Equoto is a perfect solution for all insurance-related events, to simplify the interaction between insurance agents and users without any middlemen. Schedule or book an appointment from the available slots of insurance agents. Communicate hassle-free with agents through text messages, calls, or emails.
ON-DEMAND DELIVERY
Beeb Beeb is a fully integrated high-tech online platform that helps the logistics industry by connecting drivers and shippers in real time. The Beeb Beeb app seeks to improve the logistics ability to ensure seamless delivery of products from one place to another. Find a suitable trucking delivery partner/carrier. Send consignment-related notifications and pay in […]
ON-DEMAND DELIVERY
Good guys an on-demand home service app platform allows users to instantly connect with skilled technicians providing home services nearby them such as plumbing, electrical repair, and other handyman gigs with real-time scheduling features. The app should allow users to easily book and schedule services. Geo-location tagging enables users to search and book nearby service providers.