About Levitoo
Levitoo is an innovative and efficient on-demand pick-up and delivery application, that revolutionizes the way packages are transported from one destination to another. With its user-friendly interface, users can easily specify pick-up and drop-off locations directly on the map, simplifying the entire process. The app offers flexibility by allowing users to indicate the number of items to be delivered and even request additional crew members if needed.
The ecosystem of Levitoo involves a diverse range of stakeholders, each playing a crucial role in its seamless operation. Customers and drivers form the backbone of the platform, ensuring packages are swiftly and safely delivered to their intended destinations.
Client's Location

Czech Republic

Development Time

16-20 weeks

Target Users

Busy professionals, working individuals, parcel senders and receivers
Technologies Leveraged
We leveraged the strength of robust and secure technologies, tools, and frameworks used in the app/web to escalate the creation of new features and functionalities.
Laravel

PHP

MySQL

Angular

iOS

Bootstrap
The Need
In response to today's fast-paced world and the need for efficient and convenient delivery services, an On-Demand Delivery Mobile App has emerged. Levitoo, a trailblazer in this field, caters to the rising expectations of consumers who crave easy access to a diverse range of products and services delivered right to their doorstep.
Levitoo excels in unrestricted package deliveries with user-specified sizes and appropriate vehicle allocation. Its user-friendly interface enables seamless and efficient deliveries through item pictures and descriptions uploads.
Client Goals
The client's goal for Levitoo, the on-demand delivery mobile app, revolved around creating a user-friendly and efficient platform that meets the demands of both customers and drivers. The primary objective was to provide hassle-free pickup and delivery options for package deliveries, ensuring a seamless experience for users along with the following key aspects:
App Objectives

To create an intuitive and easy-to-use interface for both customers and drivers.
To provide unparalleled convenience to customers & a winning edge over competitors.
Building an app with quick doorstep delivery, setting the business apart & attracting more customers.
Mobile Visual Designs
Our UI/UX team developed hi-fi prototype after low-fi approval, through intuitive interfaces and aesthetically appealing layouts.
Web Visual Designs
To design visually captivating websites, our UX experts combined creativity and functionality to create a simple yet impactful interface that delivers the brand's message.
Development
Discover our thoughtfully crafted On-Demand Delivery Mobile App, tailored to meet the needs of diverse stakeholders - from end-users and delivery drivers to partner couriers and the Public Platform Admin. Packed with a wide array of features, this platform sets the standard for seamless On-Demand Delivery experiences.
User Registration
User can sign up and create an account to access the app's features and services.
Profile Management
User can update personal information and manage account settings.
Create Request
User can place an order for on-demand delivery of items or products.
Set Pick Up and Drop Off
User specifies the location for pick-up and drop-off of the requested items.
Live Tracking
User can track the real-time status and location of the delivery.
View List Of Orders
User can access a comprehensive list of all past and current orders.
Select Schedules
User can choose preferred delivery time slots or schedules for the orders.
My Orders
User can easily view and manage all personal orders in one place.
Notifications & Settings
Users can control app preferences and receive important alerts.
Create profile
Drivers can set up profile to start receiving delivery requests.
Job Listing
Browse available delivery jobs and choose the ones that suit their schedule.
Accept/Reject Request
Decide whether to accept or reject incoming delivery requests.
View Request details
Access all the essential information about each delivery job.
Schedule Job Listing
Plan the availability by scheduling your job listings in advance.
Schedule Job Detail
Get comprehensive details about each scheduled delivery job.
Live tracking screen
Track your current delivery in real-time on the map.
Delivery/Payment history
Review your past deliveries and payment records.
Notifications
Stay informed with timely updates about new delivery requests.
Sign-up/Login
Admin can log in or can create an account using personal details.
Customer Management
Admin can keep track of all the registered customers with their order details, activities, etc.
Delivery Management
Admin can manage all the order details and deliveries by assigning the delivery agent.
Application Management
Admin can keep an eye on the orders, drivers, vehicles & other activities.
Payment Management
Admin can track the commission of drivers, status of payments, etc.
Report Generation
Admin can prepare instant delivery reports on different data for varying periods.
Project Outcomes: Evaluating the Impact
A user-friendly interface and map-based system for convenient deliveries without physical store visits.
Streamlined package deliveries with unlimited items and image upload for accurate allocation of vehicles, ensuring a hassle-free experience.
Empowered delivery drivers with an intuitive interface, optimized routes, and options for additional crew members, benefiting both customers and the business.
Levitoo gained a competitive edge with quick doorstep delivery and exceptional customer service, becoming a reliable go-to option for on-demand deliveries.
Read More Case Studies
We extended our services to scale operations & services of our global clients. Team Codiant received much appreciation for quality solution offerings and successfully build a trustable relationship with each client.
RECRUITMENT
NED2 is an online recruitment platform solution built to offer staff recruitment services to renowned companies and businesses. The web platform facilitates seamless company registration and enables efficient candidate search for staffing needs. Users can view and manage active jobs, shortlisted candidates search by keyword, location, etc. Users can view and manage suggested candidates, the […]
HEALTHCARE, TELEMEDICINE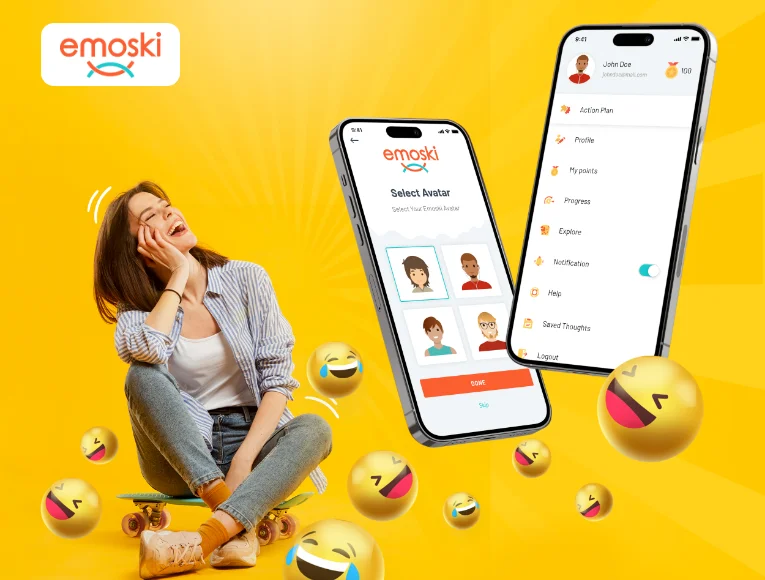 Emoski is the ultimate application to take care of mental health by tracking overall wellness. Users can gain assistance from experts, doctors, and suggestions for improvement at any time. Users/patients get much-needed assistance instantly without visiting anywhere. Several positive activities, therapy sessions, and psychological expertise are accessible.
E-COMMERCE
BEANIT is an online on-demand E-commerce platform where people can find a huge variety of aromatic coffee-related products. The web and app are specially designed to entice coffee lovers with its assorted features that categorize different flavours and other items. Buyers have the option to earn affiliate bonus by promoting products. Buyers will be able […]