About DealBox
DealBox, the ultimate entertainment app that revolutionizes the way users' view advertisements and fetch lucrative deals! The app brings exciting and engaging offers from viewers' favourite brands while they enjoy watching ads on their mobile device. Viewers can also discover a seamless blend of entertainment and savings, as the app present them with a wide array of exclusive discounts and promotions.
In short, DealBox offers a simple interface for quick Ad browsing, where users can watch ads based on preferences or explore available deals.
Client's Location

India

Development Time

06 Months

Target Users

Entertainment seekers, exclusive deal users, advertisement viewers
Technologies Leveraged
We leveraged the strength of robust and secure technologies, tools, and frameworks used in the app/web to escalate the creation of new features and functionalities.
JavaScript

React Native

Swift

HTML5

CSS

Bootstrap
The Need
The UFO Company aimed to hire dedicated resources of Mobile app developers (iOS & Android) and Back-end developers to build a DealBox app that uses Intrasonic SDK (which identifies the users' audio signature); so that whenever a user views any advertisement on their device, they get some deals from that brand after viewing the complete video.
Later, the aim was modified a bit, such that the user will get the deals or offers from the brand if the advertisement is running within the range of their selected distance.
Client Goals
The client's objective with the ground-breaking Entertainment App, DealBox, is to revolutionize the perception of advertisements and offer incredible deals! Their aim is to present you with captivating and thrilling offers from your preferred brands while you indulge in watching your favourite ads. The key goals of the client are as follows:
App Objectives

Create a mobile app for DealBox that offers engaging deals from branded ads to viewers.
To attract users to the app by offering exciting and engaging offers from their favourite brands.
To encourage users to interact with the advertisements on the app actively.
Ensure that the app is equipped with Intrasonic SDK to identify viewers' distance range.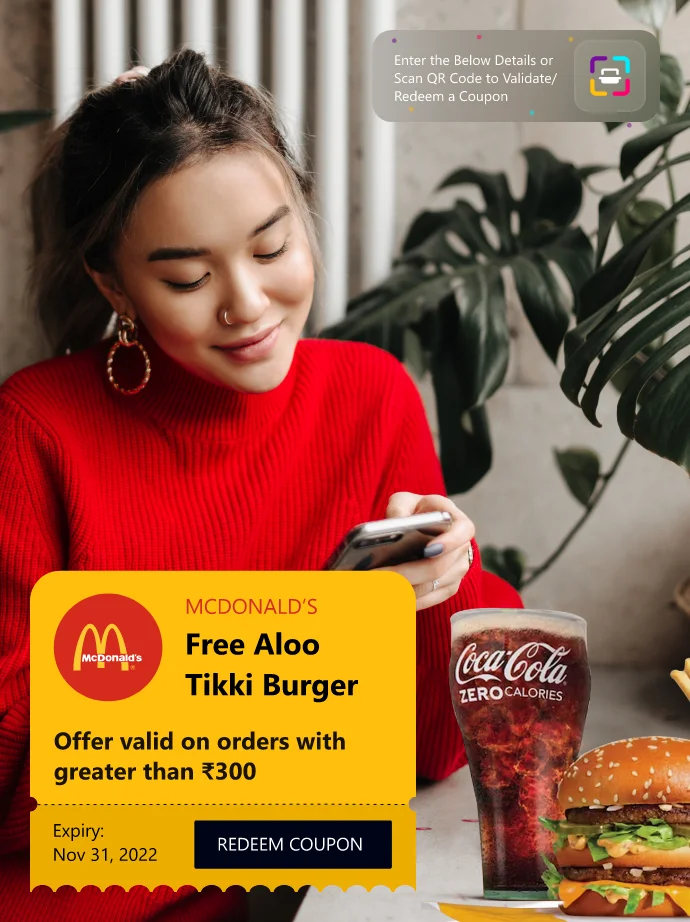 Mobile Visual Designs
Our UI/UX team developed hi-fi prototype after low-fi approval, through intuitive interfaces and aesthetically appealing layouts.
Development
Explore our meticulously designed entertainment app that allows users to enjoy captivating advertisements while accessing exclusive, enticing deals. Tailored to provide thrilling offers to end-users, it seamlessly combines entertainment with savings for a delightful experience.
User Registration and Login
Allow users to create an account using their email, phone number, or social media accounts.
User Profile
Users can create a profile where they can manage their preferences, and view their activity history.
Ad Viewing
Offer a dedicated section where users can view advertisements.
Deal Listings
Users can access a curated list of lucrative deals and discounts from various brands and stores.
Like/Save Deals
Enable users to save deals they are interested in or like them to revisit later.
Rewards And Loyalty Program
Implement a loyalty program to reward users for their consistent engagement.
Project Outcomes: Evaluating the Impact
The DealBox project was built by Codiant's experienced developers right from the planning stage to the Android & iOS native app development and deployment on the respective platforms.
Clients who worked with the Codiant's developers had an ease of collaboration, and they functioned as if they were extension of the client's own team.
This extensive, unified responsive app platform is helping brands leverage business growth from ad conversions.
Codiant based on its unique UI/UX capabilities, led the implementation by providing seamless app interaction between the users and the brands, which helped in picking customers' interest and curiosity to avail of good deals and offers.
Read More Case Studies
We extended our services to scale operations & services of our global clients. Team Codiant received much appreciation for quality solution offerings and successfully build a trustable relationship with each client.
MEDIA AND ENTERTAINMENT
NoQ is a significant app to place orders of preferred items and get them delivered to your respective seat without standing in a long queue. Users can pre-book the order before entering the venue.  Users can check their order status, previous order history, and track their orders within the app.  With various offers and discounts, […]
SOCIAL NETWORKING
Sociality is not like just another dating app brimming in the market. Soaked with reviving experience the app's open nature to befriend nearby people, view timeline, sports, etc. makes it a charismatic app to indulge into. Users can invite their friends to the app through social channels and messengers and earn points. Users can set […]
OIL & GAS
Oil Stack Ltd is an application that operates a huge network of steel pipelines for natural gas distribution by digitalizing the oil and gas industry and streamlining sales and operations for CNG dealers. Dealers can manage invoices, reports, and analytics of their CNG sales. Gain insights of revenue generation, quantity sold, and commission earned.