Real Estate
Top 5 Real Estate Apps Features to Get Inspired From
Published January 20, 2020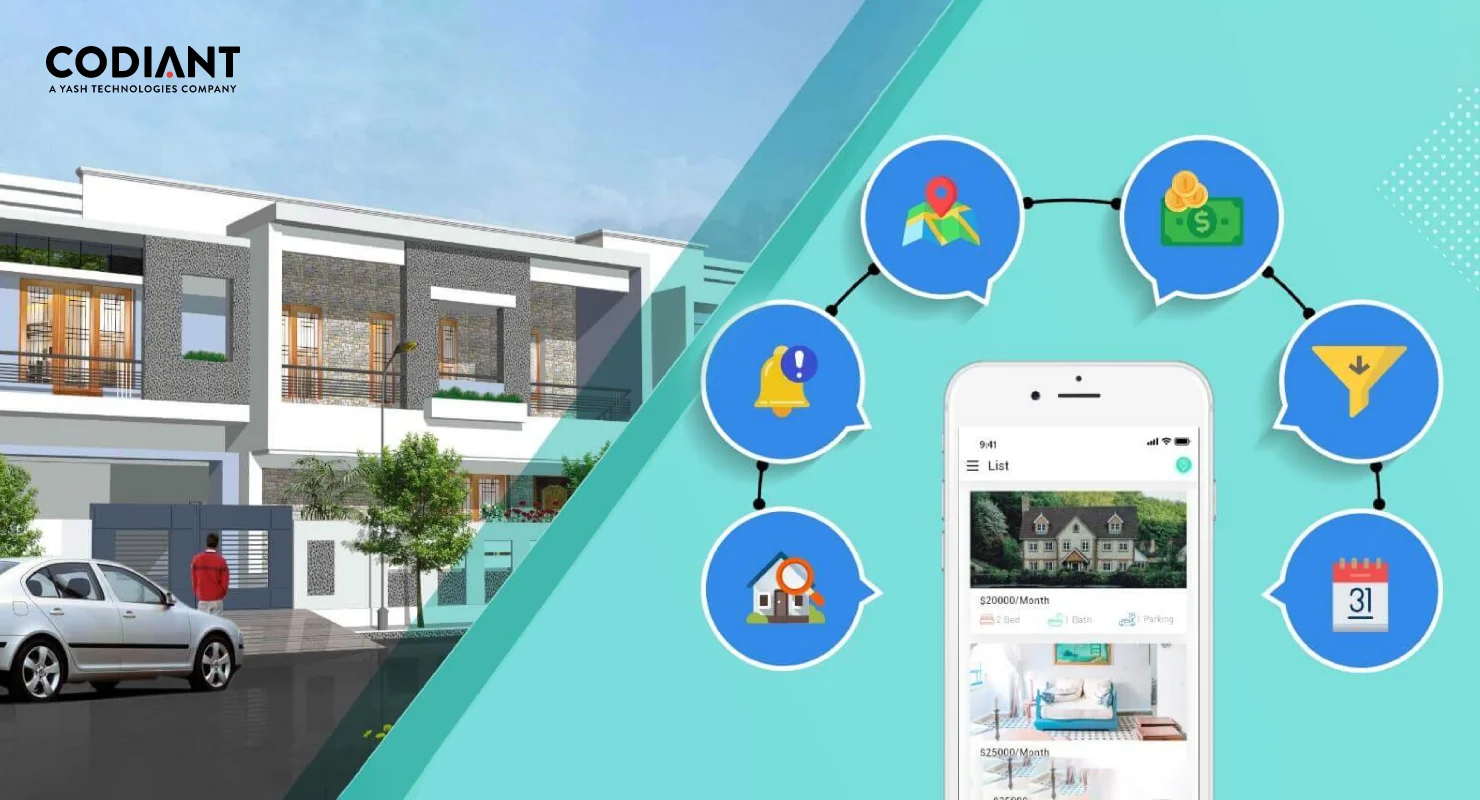 Finally, you've restored all your intellectual energies, gathered market research, included stacks of features possible and prepared yourself to build an outstanding real estate app.
But you lose when it comes to measuring the results!
Well in this competitive era, "life is too short to play small with your talents". Renounce the common delusion that those who accumulate the most wins.
Instead, include features that turn your app heroic to the point – that staggers your marketplace by the quality of its originality as well as helpfulness it provides.
For example, you can get developed a real estate app by looking at your competitors and combining their best performing and biggest hit functionalities.
To help you with this exercise we've covered the top real estate apps with their market winning points! We hope they make it in your list of real estate web & app development.
The Top Real Estate Apps with Their Exceptional Functionalities
Zillow
Zillow offers a huge range of listing features that sells but the one that increases its value are:
Full-screen HD-photos and videos, high graphic experience to ease users when searching for properties.
Zestimate to determine a home's market value and lists properties in both the U.S and Canada. It uses AI and deep learning to integrate data from photographs into zestimate.
Wide filtering options to provide a comprehensive view to the users is also one of its key takeaways.
Trulia
Though the Zillow group acquired Trulia in early 2015, Trulia is hailed for its own distinctive properties listed below:
Interactive map overlays to help users visualize life in the neighborhood by helping them determine average age, family status, locals education, crime rates and so on.
A visual breakdown of the monthly costs for a property including user's mortgage payment, home insurance, property taxes, and mortgage insurance.
Trulia also ensures the safety of its users by offering crime map data of a particular society from both local law enforcement and news reports.
Homesnap
Homesnap, as the name says it allows users to take the snap of any home in the US to nab all the details including its market value, square footage, and availability. While this app gives users access to a host of features but the standalone features to get inspired from are:
Virtual walkthrough or 3D house tours to give users a feel as if they are inside the home.
Homesnap's proprietary database is powered by a combination of MLS data, public records, mortgage rates, etc. which gets activated while using sensor data (like GPS, accelerometer) from the user's phone to identify user's current location when snapping a photo.
Homesnap Pro allows verified realtors to access agent-only MLS data that includes confidential info like agent remarks, showing instructions, compensation, occupancy, and more. It also has access info about any other home value, lot boundaries, last sale date, listing history, comps, etc.
Rent.com
If you want to focus more on users' comfort, convenience and health all at the same time these features can match your expectations:
Rent.com's partnership with Walk Score streamlines the rental experience by allowing the users to see the walk score for rental properties listed on the rent.com.au website.
What is Walkscore? – Walkscore is a number ranging from 0 to 100 that calculates the walkability of an address. This helps users ditch cars and leverage health and environmental benefits.
3D floor plans allow users to take HD virtual tours without splurging time on physical visits.
Local features like taking rating by localites currently living there, rental insights and the ability to toggle between the map and list views can also be an asset for users.
Redfin
If you're looking for some basic winning features, you can't go wrong with Redfin. It encompasses features like foreclosure notifier, short sales alter, and for-sale-by-owner listing updates. Redfin notifies its subscribers about newly listed homes hours faster and gives instant notifications about new listings. Some of its listing service features include:
Listing Syndication
Listing Management Portal
Agent Profiles
Premium Listings & Profiles
CMA Tools
Mortgage Calculators
These features can prove to be a great addition in your Real estate app development efforts. But before you head out to a real estate app development company ensure they have a rich real estate portfolio with sound knowledge of the advanced technicalities required in the app development. Related : Cost and Key Features to build a Real Estate Mobile App
Subscribe To Our Newsletter
Featured Blogs
Read our thoughts and insights on the latest tech and business trends