About Pulled
Pulled" is a unique gaming app providing a riveting platform centered around challenging trick contests in skateboarding, scootering, and biking domains. As a player, you're at the heart of this action-packed digital arena, where you can both partake in challenges or invent your own, testing your creativity. What's unique about Pulled is that it gives you the power to judge each challenge's execution, giving you the power to decide if contenders succeed in completing each task or if they stumble. With this combination of competitive gameplay, creativity, and judging power, Pulled provides a multi-faceted and exciting gaming experience.
Client's Location

USA

Development Time

20 weeks

Target Users

Skateboarders, Bmxers, Gamers, Sports Enthusiasts
The Challenge
One of the most difficult aspects of marketing a gaming app is understanding the target audience. For mobile game app developers, there are millions of apps in the App stores. Therefore, you need to make sure that your game is visible to the target audience. The gaming industry is constantly evolving & therefore it becomes important to stay up to date with the latest trends. By staying on top of these changes, our client wanted to ensure that their app continues to grow and develop, making sure that it remains an active participant in this rapidly expanding and changing gaming space.
Our Solution
Codiant created a comprehensive digital marketing plan with a powerful targeting strategy to increase app installs.

In addition to running targeted Ad campaigns, we also conducted thorough competitive research and analysed the latest trends in the gaming market. This allowed us to gain a comprehensive understanding of the market landscape and the specific requirements of the gaming industry.

By staying up-to-date with the latest trends and conducting in-depth research, we were able to identify unique opportunities and tailor our marketing strategies to effectively reach and engage the gaming audience.

To promote the app, we utilized various platforms such as Snapchat, Facebook, Twitter, and Google Ads. We also executed different paid campaigns to significantly increase the number of app installs.
What we did
We delved into the challenges faced by our client and outlined the strategic solutions & implemented them to address their unique needs and drive impactful results.
App Store Optimization
To attract more relevant users and gain valuable insights, we optimized the complete iOS and Android apps of the Pulled project.
TikTok Advertising
Utilizing TikTok's advertising platform, we ran app install and promotional campaigns for both iOS and Android platforms.
Snapchat Advertising
With the help of Snapchat's Ads platform, we conducted app install and promotional campaigns for iOS and Android users.
Facebook Advertising
For branding and app promotions, we utilized the Facebook Ads manager to engage with the target audience.
Google Ads
On Google Ad platform, we executed various campaigns, from branding to app install, to maximize app visibility.
Video Animation
To diversify our campaigns, we created engaging videos with animation, voice-overs, and other effects for different marketing initiatives.
MMP Integration
By integrating reliable MMP partners with our app, we can accurately track the attributes of every conversion for our ad networks.
SEO for Website
Prior to the app launch, we conducted SEO for the Pulled website, making it keyword-rich and search engine-friendly to enhance its online presence.
Youtube Ads
For iOS and Android users, we used YouTube Ads to execute app installation campaigns.
The Result
Pulled is a free-to-play game that allows you to navigate around difficult trick challenges in the skateboard, scooter, and bike worlds. Pulled's collaboration with Codiant achieved remarkable success in the highly competitive gaming industry:
Through our strategic digital marketing efforts, Pulled exceeded the 10,000 mark in app installations, solidifying its presence in the gaming world.
Within just two months of launch, Pulled gained an impressive 72,000+ visitors to its app store listing, showcasing heightened interest and visibility.
By optimizing the app for an exceptional user experience, Pulled witnessed an outstanding 82% rise in overall app engagement, ensuring player retention.
The app's engaging gameplay and optimized UX led to an increase in players satisfaction, resulting in a surge of positive user reviews and high ratings on app stores.
Read More Case Studies
We extended our services to scale operations & services of our global clients. Team Codiant received much appreciation for quality solution offerings and successfully build a trustable relationship with each client.
EDUCATION & E-LEARNING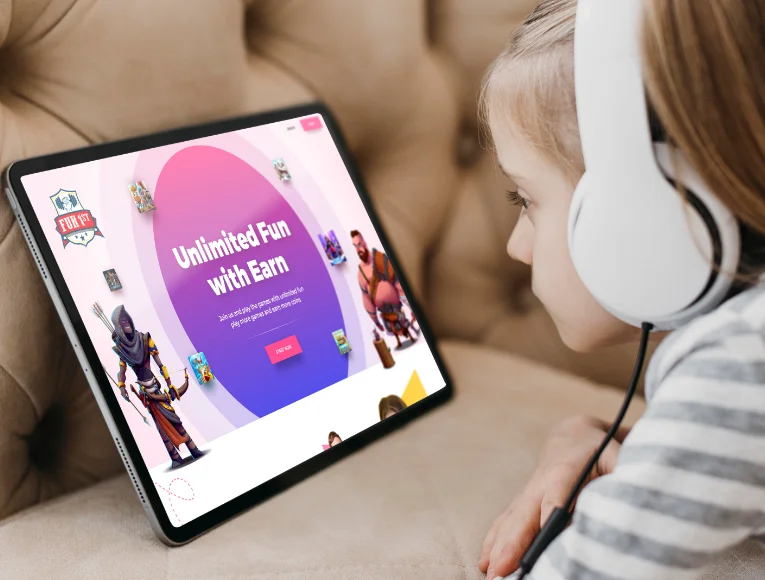 Fun1st is an interactive educational web application that comes with a little twist. The website is designed for elementary school teachers where they can assign daily goals to their students and upon completion of those goals, teachers can reward students using the virtual coins. The teacher can monitor and keep track of each student's performance […]
TRANSPORT & LOGISTICS
Brilliant Move is an on-demand logistics solution that powers customers, retailers, and delivery crews lacking a fully integrated and dedicated delivery network with an on-demand delivery platform. Schedule delivery date and time through the integrated calendar. Post a job request with all the important details.
EDUCATION & E-LEARNING
Taqwea is a platform that connects students with specialized tutors through digital learning remotely from anywhere worldwide providing access to gaining skills and learning. Students can instantly book any tutor classes of their choice and recommend other students as well by sharing referral code. The tutor could track the details of all the students that […]