About Little Bunny
Little Bunny is an on-demand app platform designed to support parents in finding the best local babysitters for their toddlers and kids. Parents can browse through a list of babysitters available on the app, compare their profiles, and reviews. While babysitters can enhance their visibility by creating a professional profile and showcasing their skills and describing their experience. Little Bunny also provides online payment option with standardized rates to save parents from the hassles of cash bargain.
Client's Location

New York City

Development Time

06 Months

Target Users

Parents with young children or infants, working parents
Technologies Leveraged
We leveraged the strength of robust and secure technologies, tools, and frameworks used in the app/web to escalate the creation of new features and functionalities.
Laravel

PHP

MySQL

ReactJS

HTML5

CSS
The Need
Finding a trusted and qualified babysitter to whom one can give the responsibility of their kids is a challenge for working parents. Even if parents manage to find a babysitter, they struggle to cope up with daily problems like incompetency to handle child, frequent phone calls to manage child's mood swings, sick leaves of babysitters, background checks and so much more.
Our client paid heed to this problem and decided to develop a smart app that helps parents in finding a professional babysitter for the required hours.
Client Goals
The intention of our client was to develop a highly interactive, secure & convenient babysitting app that improves user experience. The app's features were mind-mapped in such a way that helps parents cope up with the daily juggle between work and child care. The team little bunny aimed to fulfil these pre-decided goals:
App Objectives

A convenient method of finding babysitters and nanny
Anyone can request service in the real-time
Parents and babysitters can connect and track each other's location
Give feedback and reviews for both babysitter and parents
Easily book appointments and get notified on a regular basis
Mobile Visual Designs
Our UI/UX team developed hi-fi prototype after low-fi approval, through intuitive interfaces and aesthetically appealing layouts.
Development
The development team has followed the high-fidelity prototype to begin the development part from the initial stages. The major responsibility of the developers was to ensure the proper integration of all the required features, functionalities and other required information for the two stakeholders' apps i.e. babysitter and parents' app.
Register
Babysitter/nannies can easily register themselves to ensure better visibility of their profiles.
Create Profile
Babysitters can upload their personal data like hourly charges, reviews, already scheduled appointments and more.
Accept/Decline Request
Babysitters can handle the parents request by accepting or rejecting as per their availability.
Manage Availability
Babysitters can manage their hours of availability in the calendar and have full control over their schedule.
Start Appointment
Babysitters can start the appointment and make it easy for parents to stay notified.
Service History
Babysitters can share their past service performance through client reviews or their past service history.
Payment
Babysitters can have their payment directly in the app and check their earnings.
Chat With Customers
Babysitters can handle the queries by chatting with prospective parents through in-app messaging feature.
Customer Reviews
Babysitters can see reviews given by parents post their service and they can reply on the same.
Sign-In
Parents can register themselves by entering personal info like name, number or email id.
Search And Filter
Parents can search, compare and shortlist the nannies/babysitter as per their requirements and send them request.
View Babysitter Profile
Parents get access to view babysitter profiles and fetch info like their ratings, qualifications, location, charges, etc.
Push Notifications
Parents receive all the required updates like the special-in app offers, updates on babysitting activities, etc.
Multiple Payment Option
Parents can choose to pay securely online by safer mode of transactions in-built in the app.
Live Tracking
To ensure kids' security, the live tracking feature is available where parents can keep track of babysitting hours.
Give Review
Parents can post ratings and reviews to the nannies and make a specific comment for the services they have provided.
Contact Babysitters
Parents can call or text message babysitters to confirm the job or take real-time updates of their child.
In-App Messaging
Parents can directly connect with babysitter and easily discuss any issues or important information related to their child.
User Management
The admin can easily access all the activities of the parents or babysitters' profiles and can take action as and when required.
Dashboard
The dashboard allows the admin to manage in-app activities like new registrations, access all user details and manage their profiles.
Payment Management
The admin can track the total payments and earnings of babysitters and manage commission.
Reports And Analytics
Admin can gain better insights through reports and analytics and improve the decision making by taking necessary steps.
ID-Verification
The babysitter has to go through strict background check and profile verification by the admin.
Manage Profiles
Admin can add, remove, and update profiles of parents and babysitters on-boarded on the app.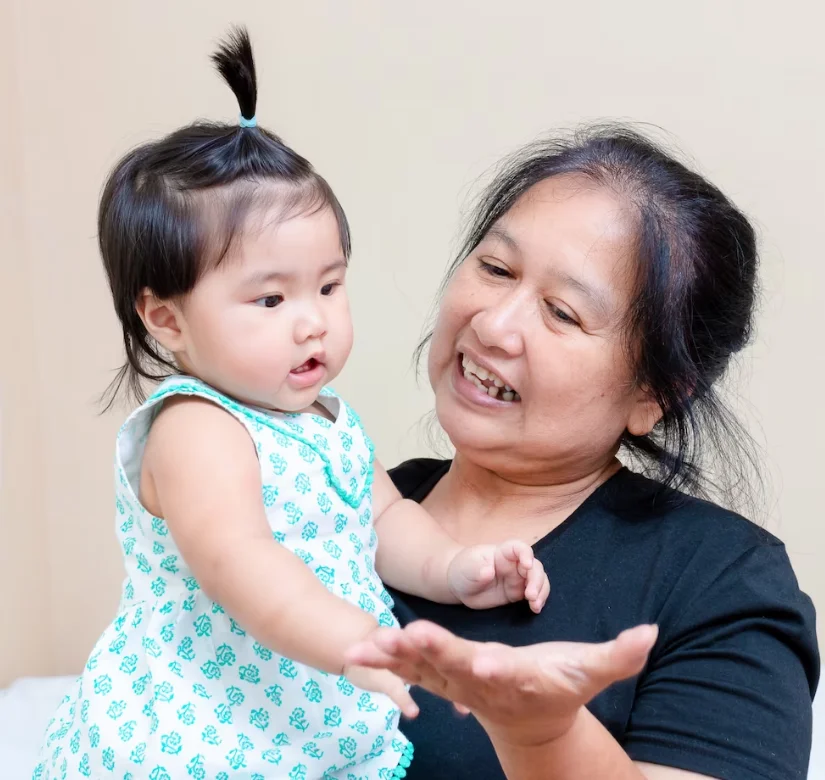 Project Outcomes: Evaluating the Impact
Little Bunny an on-demand babysitting app has turned out to be a great successful platform that allows parents to find the best babysitter and nannies to take care of their kids in a nearby location. The real-time services and easy accessibility to the desired information provide an enhanced user experience. Thus, all these excellent features are promoting better app installation and brand building. Through this platform, parents can easily focus on their personal chores and professional life while babysitters can effectively take care of their kids by maintaining transparency about their services.
Little Bunny is the solution for both parents and nannies with great flexibility and convenience to book and schedule.
Parents get access to qualified babysitters and nannies get job opportunities from parents looking for childcare services.
Parents can communicate directly with babysitters through the app including an efficient payment system.
Provides work-life balance to parents ensuring their children are well cared for and nannies get fair compensation for their services.
Read More Case Studies
We extended our services to scale operations & services of our global clients. Team Codiant received much appreciation for quality solution offerings and successfully build a trustable relationship with each client.
BANKING, FINANCE & INSURANCE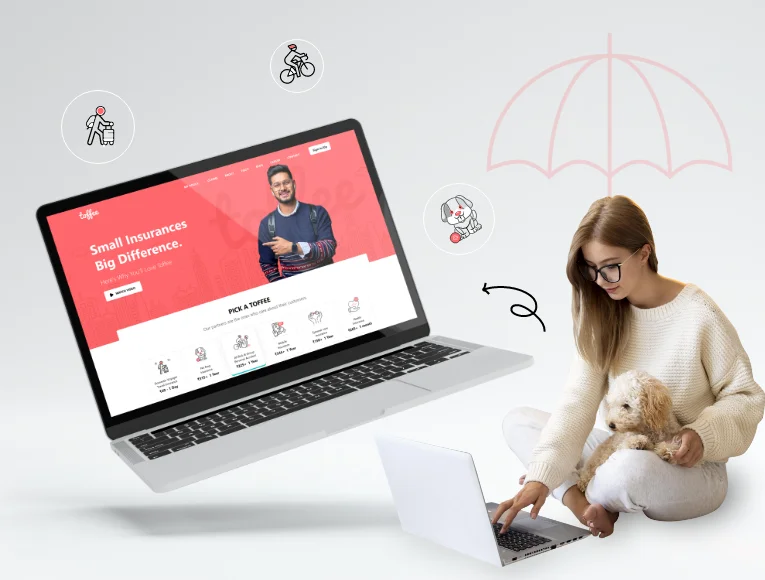 Toffee Insurance is a user-friendly, secure platform for cost-effective coverage of small & valuable possessions.
MEDIA AND ENTERTAINMENT
Midas is an OTT entertainment platform that facilitates content creator to upload any movie, web series, daily soaps, etc., on the platform, and the subscribers can directly online stream or download the content for instant or later view. Offer diverse content options – movies, series, shows, etc. User-friendly interface for creators & subscribers. Smooth browsing, […]
E-COMMERCE
BEANIT is an online on-demand E-commerce platform where people can find a huge variety of aromatic coffee-related products. The web and app are specially designed to entice coffee lovers with its assorted features that categorize different flavours and other items. Buyers have the option to earn affiliate bonus by promoting products. Buyers will be able […]