Inventory-led Business Model
An inventory-based business model functions on the concept of stacking inventories and maintaining warehouses, solely by the eCommerce grocery store.
Everything that is involved in the process, from managing customer interaction to final delivery of the product, all these activities are undertaken by the E-commerce store itself.
It's like being the middleman between the consumers and the dealers. However, for this strategy to work all one needs is a website, acting as a medium to initiate it.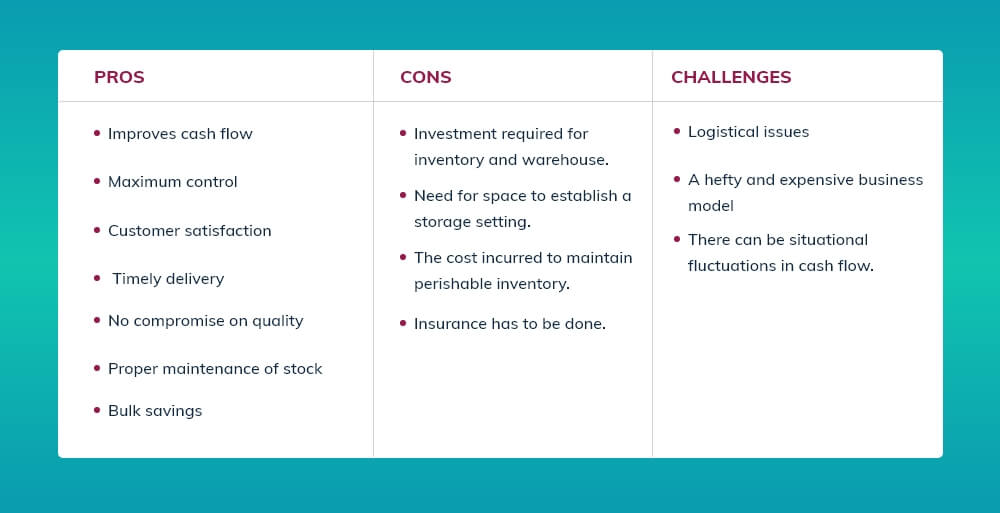 How Inventory-led Business Model Works?
Example: Jabong
Suppliers send inventory to eCommerce store owner or retailer
Retailer sell items to customers
Track items as they're sold
Submit purchase orders to suppliers
Maintains quality control
Gain customer experience and trust