COST-EFFECTIVE MARKET-READY PRODUCTS
Our Pre-Built Solutions
Seize market opportunities with our custom market-ready solutions. We focus on infusing core features and functionalities that can match your business goals. Reap the benefits of our fully integrated, tested, and vetted pre-built products.
YOUR SHORTCUT
TO MARKET SUCCESS -

TRY IT TODAY!

Codiant- your online digital catalyst offers you the exceptional craftsmanship of market ready products. Our solution help you save time and money and makes it easier to expand and scale your business as per your expectations and budget.
Optimize your business operations by choosing a quicker route to market your unique business idea. We lower down your launch risk and enhance brand credibility in a secured way.
TeleDocto
Teledocto, a patient centered healthcare & telemedicine app solution designed specifically for healthcare providers optimizes clinical workflows, reduce operating costs, and advances the quality of care with its capabilities like online appointment booking & scheduling, video calling & video conferencing and more.
Visit Now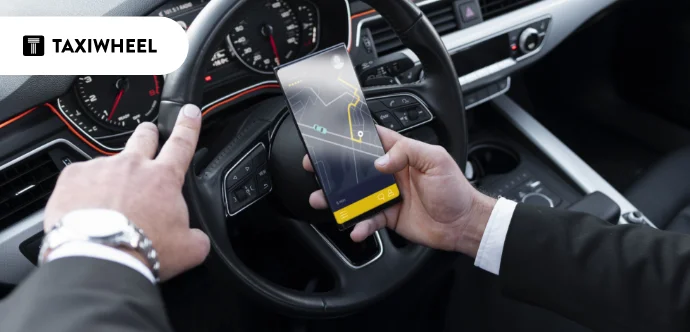 TaxiWheel
TaxiWheel- A white label & market-ready taxi app development solution drives an extensive set of superlative features that are developed in accordance to passenger demand and driver's needs. Loaded with advanced dispatch system, 100% customizability, scalability and powerful features.
Visit Now
Grofee
Grofee is an online grocery delivery product of Codiant feature-packed with rapidly-changing customer needs and buying behavior. It is fully customizable, quick to set up, scalable, secure and multilingual online platform. Just re-skin it with your brand and start earning quickly.
Visit Now
XpertChats
Xpertchats is a readymade on-demand expert consultation app solution that connects service experts, advisors and professionals from any part of the world at any time to users seeking experts' advice. This ready-to-go, flexible & fully customizable on-demand software product by Codiant.
Visit Now
ProRTC– Powered by WebRTC
ProRTC is a real time chat communication platform, pumping life into human interactions. Recognized as a secured unified communication API, ProRTC is used by different arrays of organizations to create interactive customer journeys tailored to individual behaviour & embed with seamless multiparty voice and video chat.
Visit Now
TaxiOnGo
TaxiOnGo is a ready to market, white label taxi app solution built for iOS and Android platform that embodies Rider App, Driver App, Admin Panel and Automated Dispatch Panel for fleet owners & taxi operators. It is a go-to solution for entrepreneurs, taxi/fleet business owner & Aggregators aiming to expand, scale & automate their business.
Visit Now